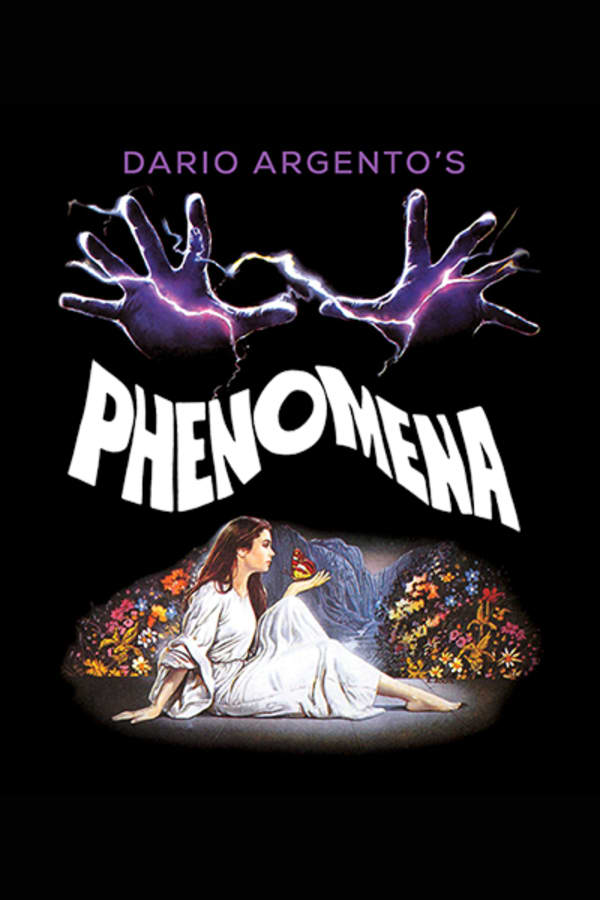 Phenomena
Directed by Dario Argento
During her first night at boarding school, Jennifer (Jennifer Connelly) witnesses a horrible murder while sleepwalking. After digging deeper into the crime, Jennifer meets a professor (Donald Pleasence, HALLOWEEN) who uncovers her psychic connection to insects, and encourages her to use her strange gift to catch the killer. Dario Argento's sci-fi spin on his iconic giallo style has divided fans since its' release but for us, its squirmy pleasures have only deepened. Beyond the bugs, maggots and monkeys, it's a creepy-crawly must-see, especially for Connelly's fearless performance.
A girl with a psychic connection to insects must use her gift to catch a killer.
Cast: Jennifer Connelly, Donald Pleasence, Daria Nicolodi
Member Reviews
It's rare I leave a review for a movie, much less, do I find myself screaming "Holy shit" or "Fuck yeah". But this movie is so insane and kick-ass I couldn't help it. Those last ten minutes are just superb. If you're a fan of Argento's and you haven't seen this yet, what are you waiting for?
Absolutely bonkers. Loved it! I can clearly see the inspiration for the game 'Clock Tower' in this movie, for those of you retro horror game fans out there.
A lot of folks don't like this one, but I've always enjoyed it, highly entertaining. Probably my favorite Claudio Simonetti score as well.
For most of this film I was thinking how a lot of the themes were incredibly strange and odd, a film about a girls understanding with insects wrapped up in a killer thriller. The bizarre Iron Maiden soundtrack is madness aswell. The killer when you do find out is incredible in my opinion, very underrated in her range throughout. Also forget this film is in Italian, which is even more of a draw given Dario directs it himself. When the credits rolled I wasnt quite sure what id seen but the whole film stuck with me and got under my skin. I'm 50/50 on Argentos films but this fits in my favourites category for sure.