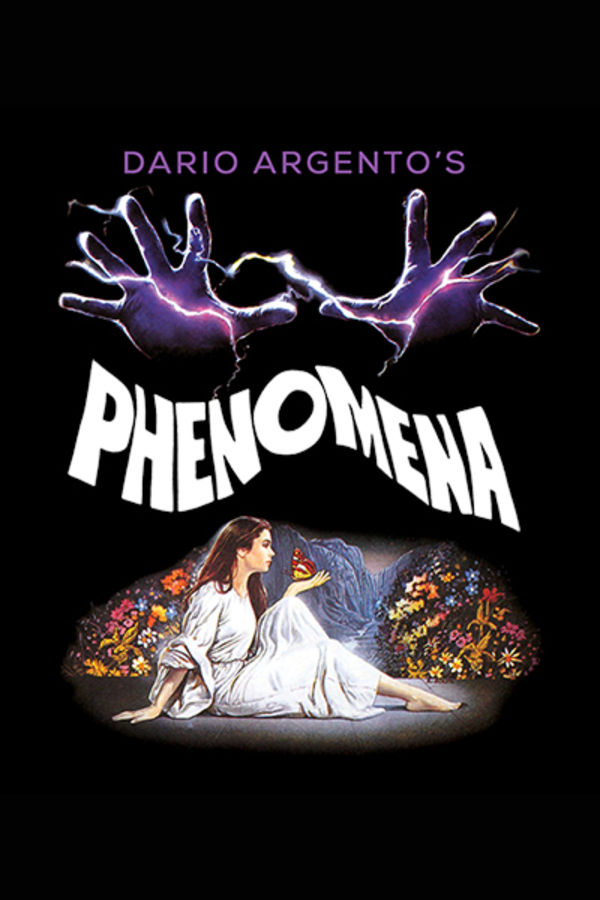 Phenomena
Directed by Dario Argento
During her first night at boarding school, Jennifer (Jennifer Connelly) witnesses a horrible murder while sleepwalking. After digging deeper into the crime, Jennifer meets a professor (Donald Pleasence, HALLOWEEN) who uncovers her psychic connection to insects, and encourages her to use her strange gift to catch the killer. Dario Argento's sci-fi spin on his iconic giallo style has divided fans since its' release but for us, its squirmy pleasures have only deepened. Beyond the bugs, maggots and monkeys, it's a creepy-crawly must-see, especially for Connelly's fearless performance.
A girl with a psychic connection to insects must use her gift to catch a killer.
Cast: Jennifer Connelly, Donald Pleasence, Daria Nicolodi
Member Reviews
Love that Giorgio Armani did the costume design
Argento certainly has an interesting style of film making. One that I truly enjoy. The music from Goblin always help set the tone of his movies perfectly. Although some of the songs, I felt were a little misplaced, but that didn't take away from what the movie accomplished. A good movie. A good time.
Fantastic! Highly stylized, great cinematography. It's never boring. The plot is a bit all over the place but it doesn't affect your enjoyment.
Alright..I'll let it pass because it has a young JC in it, also cyz it ISN'T altogether the same thing..😉..Thembones60