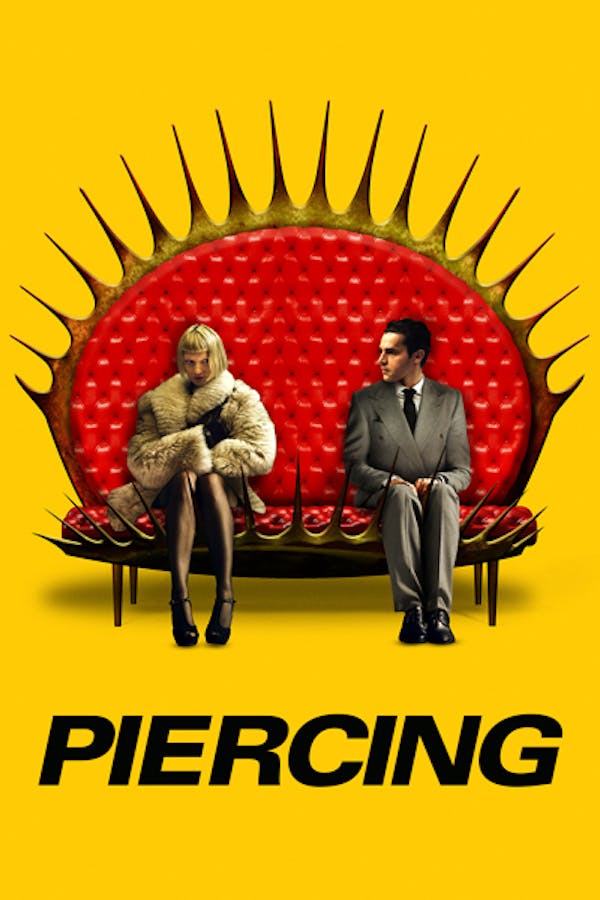 Piercing
Directed by Nicolas Pesce
Reed is going on a business trip, but instead of a suitcase filled with clothes, he's packed a toothbrush and a murder kit. Everything is meticulously planned: check into a hotel and kill an unsuspecting victim. Only then will he rid himself of his devious impulses and continue to be a good husband and father. But Reed gets more than he bargained for with Jackie, an alluring call girl who arrives at his room. Who's playing whom? Before the night is over, a feverish nightmare will unfold, and Reed and Jackie will seal their bond in blood.
A husband and father plans to check into a hotel and kill an unsuspecting victim, who has to be a call girl. But a feverish nightmare will unfold.
Cast: Mia Wasikowska, Christopher Abbott, Laia Costa
Member Reviews
Music and stylistic choices were great and gave the film a pleasant quirky edge. The premise also was solid but not as thrilling/scary as I was expecting; felt like some things had been left out or left undeveloped. Definitely an enjoyable watch however!
It starts out really well and it's a great idea. Unfortunately it really unravels particularly in the second half.
I really enjoyed this movie.
Meh. Should have stayed as a book
I really liked this movie, very unique and Christopher Abbott was great. If you like slow burn/psychological horror I would recommend this!!