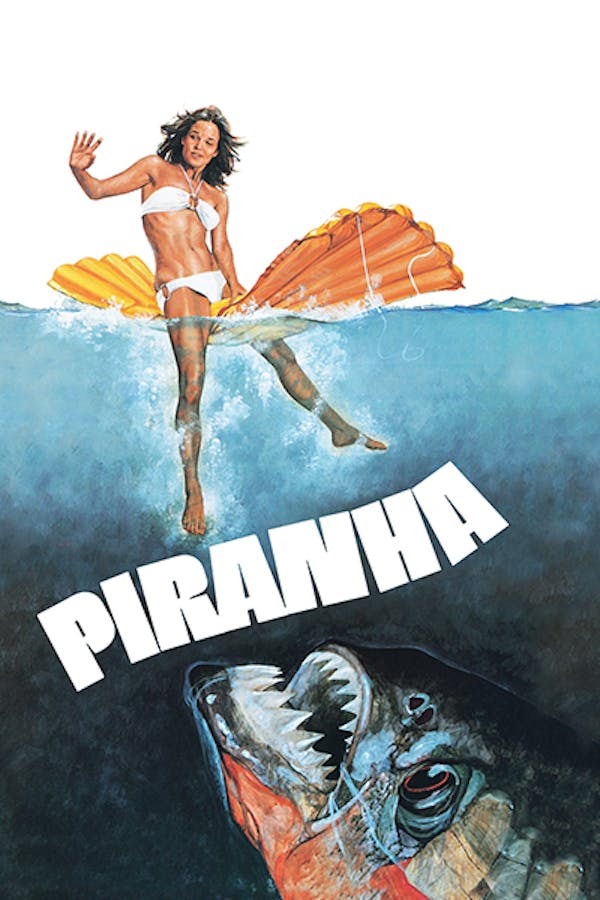 Piranha
Directed by Joe Dante
While searching for missing teenagers, novice skip tracer Maggie McKeown and local town boozer Paul Grogan stumble upon a top-secret Army laboratory conducting genetic research on piranha fish for the purpose of developing biological warfare. When the deadly eating machines are accidently released from the compound, they're soon headed downstream and consuming everything, and anything, in their path.
Two people accidentatily unleash a school of genetically modified piranha fish
Cast: Bradford Dillman, Heather Menzies-Urich, Kevin McCarthy
Member Reviews
Much better than the remake Piranha 3D. Great classic horror flick. One of my few 5 star recommendations.
Classic campy flick, nothing amazing but fun none the less 😄
Like many films of this type, it's mostly people running around and screaming. Gore is minimal. The initial scene with the couple swimming is nice and creepy. A few of the things in the lab were pretty cool. Otherwise, I'm as underwhelmed with this film now as I was when I saw it in 1982.