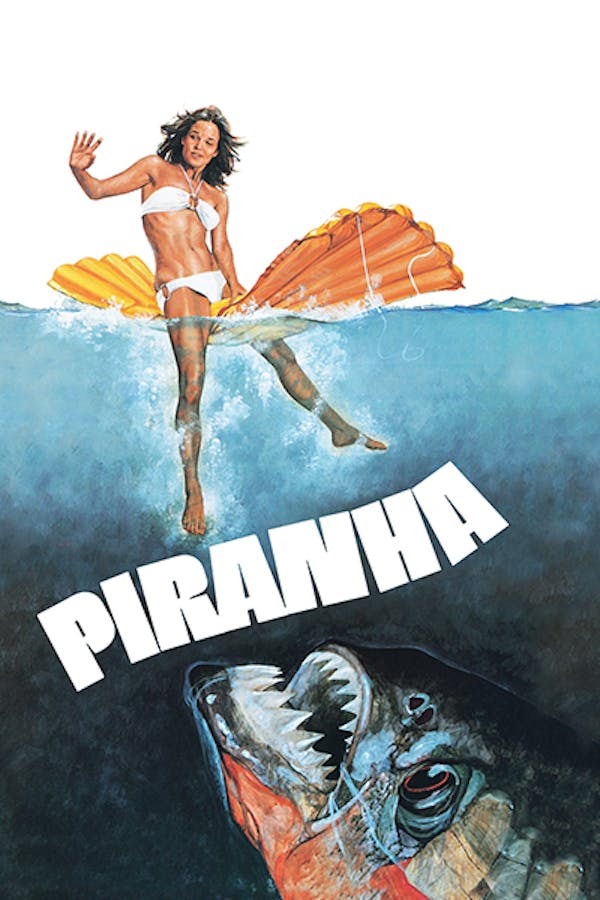 Piranha
Directed by Joe Dante
While searching for missing teenagers, novice skip tracer Maggie McKeown and local town boozer Paul Grogan stumble upon a top-secret Army laboratory conducting genetic research on piranha fish for the purpose of developing biological warfare. When the deadly eating machines are accidently released from the compound, they're soon headed downstream and consuming everything, and anything, in their path.
Two people unwittingly unleash a school of deadly genetically modified piranha in Joe Dante's killer fish fav.
Cast: Bradford Dillman, Heather Menzies-Urich, Kevin McCarthy
Member Reviews
Old school awesomeness. Brings me back to when channel 5 in L.A. would play monster movies on Saturdays.
Campy, gory, just a fun film all around
It has a great sense of humor as well as some real tension! Absolutely exceeded all my expectations, really recommend it!