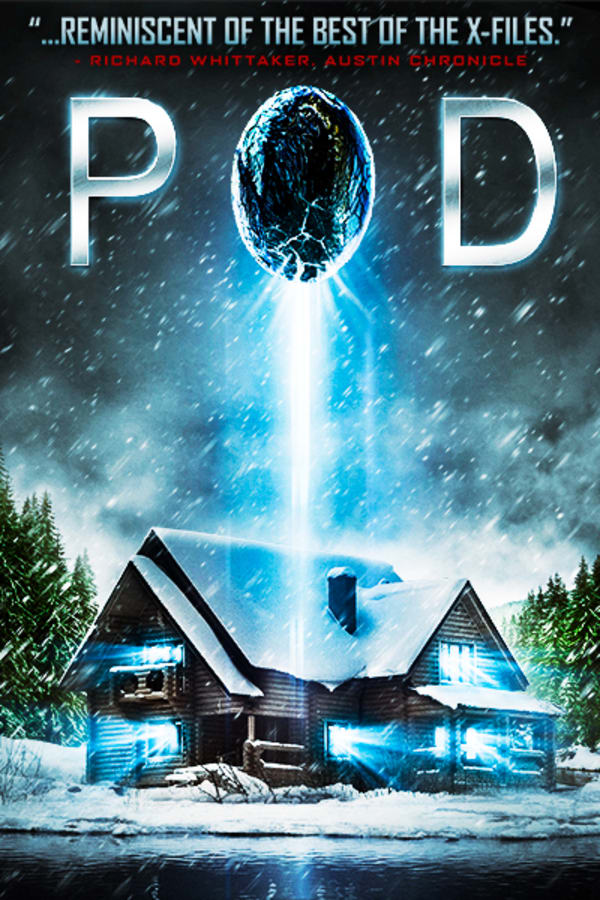 Pod
Directed by Mickey Keating
After receiving a cryptic message from their war veteran brother, Martin, estranged siblings Ed and Lyla travel up to their isolated family lake house to hold an intervention. They find the house ransacked and learn that Martin has constructed an elaborate and horrifying conspiracy theory surrounding a sinister entity that he believes he has trapped in the basement.
A family intervention goes horrificly awry within the snowy confines of an isolated lake house.
Cast: Lauren Ashley Carter, Dean Cates, Brian Morvant
Member Reviews
Very slow to be gain with and I wish I could say it picked up but it never does. It's not a bad movie it you want to wait till the end for the good parts.
Found myself saying after sitting through all 76 minutes of this movie, "what was the point in this" & "how cliche and poorly done the ending was." I saw potential in this, but by the end I felt let down. About the only thing I can say was positive about this was that it handled having a family member with a mental illness with a family who wasn't very connected very well. Also, there were way too many scenes that I couldn't tell what the hell was going on because it was way too dark. WARNING: Flashing Lights and Loud Banging/Screeching sounds throughout movie.
Dogshit writing, acting, pacing, and plot
Easy story to follow. Relatable. As in life, so in film...Who's crazy and what's going on? The answer...EEK!
Hated this movie more so, cuz it seemed to have potential. Don't think it's too much to expect realistic and logically behaving characters, even in a horror movie. The know-it-all brother, who was a David-Duchovny-with-a-porn-stache lookin' guy, was supposed to be a therapist or psychiatrist, yet all he did was yell at his sister and completely dismissed troubled brothers fears. Took two-thirds of movie for anything to happen and when it did, it was horror-trope-city: guy goes into locked basement, alone; lights go out; guy tries to crawl back up stairs but is pulled back into the darkness; sister screams; sister encounters random guy who turns out to be some kinda "agent"; "agent" blind-sided by creature; and worst of all, when I hoped, hoped, hoped the damned thing was over, we go back to interior shot where camera pans around "empty" room, then the creature comes out of the darkness and lunges toward camera. Movie's a POS!