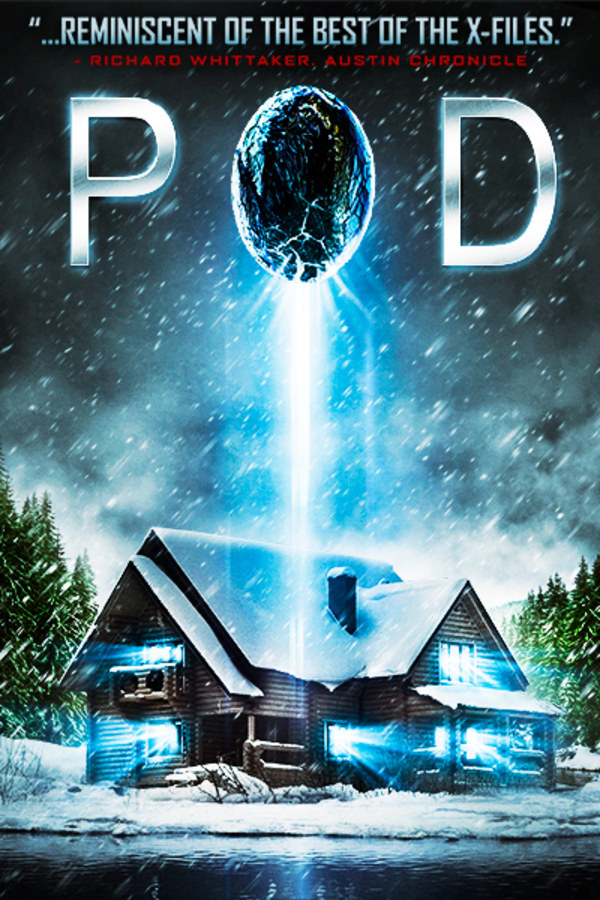 Pod
Directed by Mickey Keating
After receiving a cryptic message from their war veteran brother, Martin, estranged siblings Ed and Lyla travel up to their isolated family lake house to hold an intervention. They find the house ransacked and learn that Martin has constructed an elaborate and horrifying conspiracy theory surrounding a sinister entity that he believes he has trapped in the basement.
A family intervention goes horrificly awry within the snowy confines of an isolated lake house.
Cast: Lauren Ashley Carter, Dean Cates, Brian Morvant
Member Reviews
I liked it. Good movie, but as is said, not great. Someone pointed out a solid response - Good Solid Indie.
Way to much yelling. Reminds me of my brother. Asshole. If you take away all that yelling, & looking for the fuse box in the basement.You would have very short movie. It did have some good parts.
Stop arguing and move the plot along! I had high hopes for this. Unfortunately, it's far more flash than substance. Mustache brother gives a solid performance despite not being given much to work with, though. Thankfully the generic monster kills the camera op in an effort to spare the world from a sequel.
I liked it. It's an effective micro-budget film. Proves you can make a good movie with little to no money. It's very simple and plays out mostly in real-time, so the tension never lets up, which is great. Unfortunately, that tension never really climaxes. But overall, an enjoyable experience.
It's got some originality, though a little lacking on details and answers. Good cinematography, camera tricks, and angles. Good directing and acting. GREAR monster but wish you could see it better.