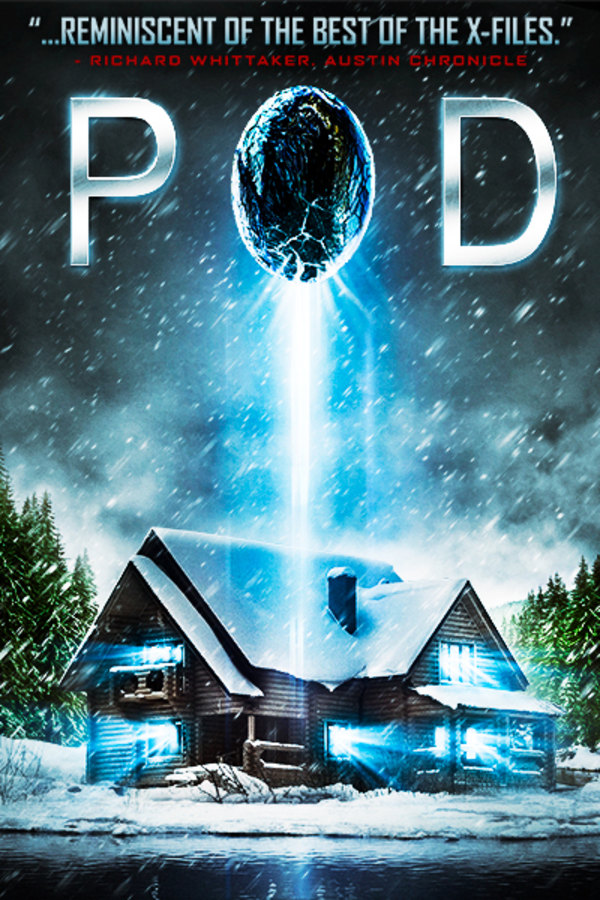 Pod
Directed by Mickey Keating
After receiving a cryptic message from their war veteran brother, Martin, estranged siblings Ed and Lyla travel up to their isolated family lake house to hold an intervention. They find the house ransacked and learn that Martin has constructed an elaborate and horrifying conspiracy theory surrounding a sinister entity that he believes he has trapped in the basement.
A family intervention goes horrificly awry within the snowy confines of an isolated lake house.
Cast: Lauren Ashley Carter, Dean Cates, Brian Morvant
Member Reviews
Nonsensical yelling and screaming for the first 50 minutes, and then it picks up after that.
This is a big MEH for me.
Awesome tension, acting, writing, directing, cinematography, and sountrack. Just don't expect a certain formula going in. Enjoy the ride, and you'll enjoy Pod.
Honestly the movie could have been halfway decent . But it was like the director didn't know where to go . Plus the guy playing the government agent literally reined everything after that with his weird 50,s overacting ..
Pretty good! Not great, but decent for sure. A good movie to have on while you're working on crafts or something.