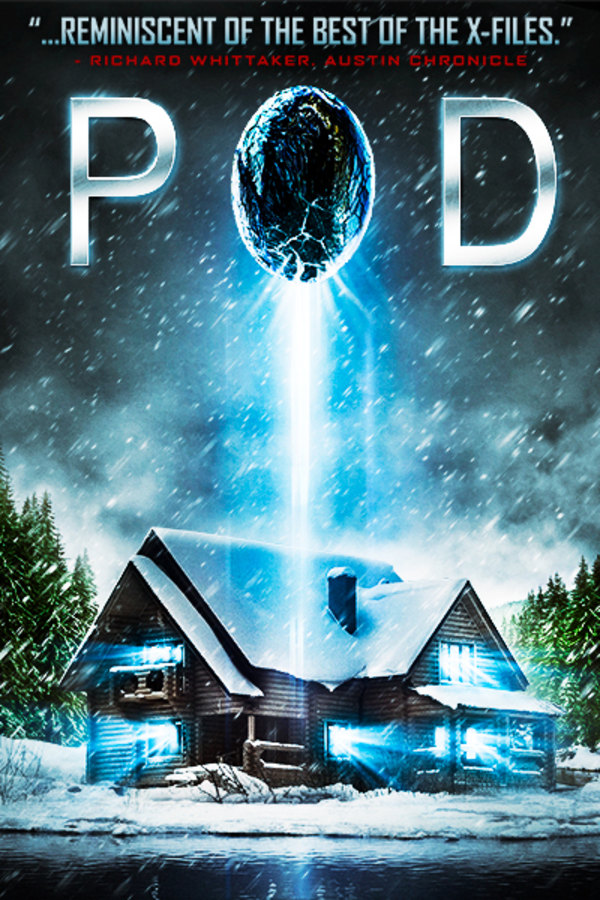 Pod
Directed by Mickey Keating
After receiving a cryptic message from their war veteran brother, Martin, estranged siblings Ed and Lyla travel up to their isolated family lake house to hold an intervention. They find the house ransacked and learn that Martin has constructed an elaborate and horrifying conspiracy theory surrounding a sinister entity that he believes he has trapped in the basement.
A family intervention goes horrificly awry within the snowy confines of an isolated lake house.
Cast: Lauren Ashley Carter, Dean Cates, Brian Morvant
Member Reviews
A very good film! I really liked the way it was shot and put together. I think this film shows a lot of potential for future veteran focused sci fi / horror films. It's worth listing the trigger warnings: There is a dog death in the first five minutes and intense PTSD scenes.
druggy drunk crack sister most annoying of all !!! for starters who brings a druggy drunk to a intervention then one brother suffering PTSD off his meds and going crazy and another brother who is a control freak know it all butt piper ...everyone in this film was annoying it took too long to get interesting well over half way through then after you get to see the creature it is supposed to be a alien but it looked more like a zombie no POD anywhere except in these actors butts and probably in the directors and producers butts too this one is a looser
animal death first 5 minutes. thumbs down
Pretty good movie. A little predictable but when you've watched so many... Anyway, I was hoping the end could have been tied up a little better, but still good.