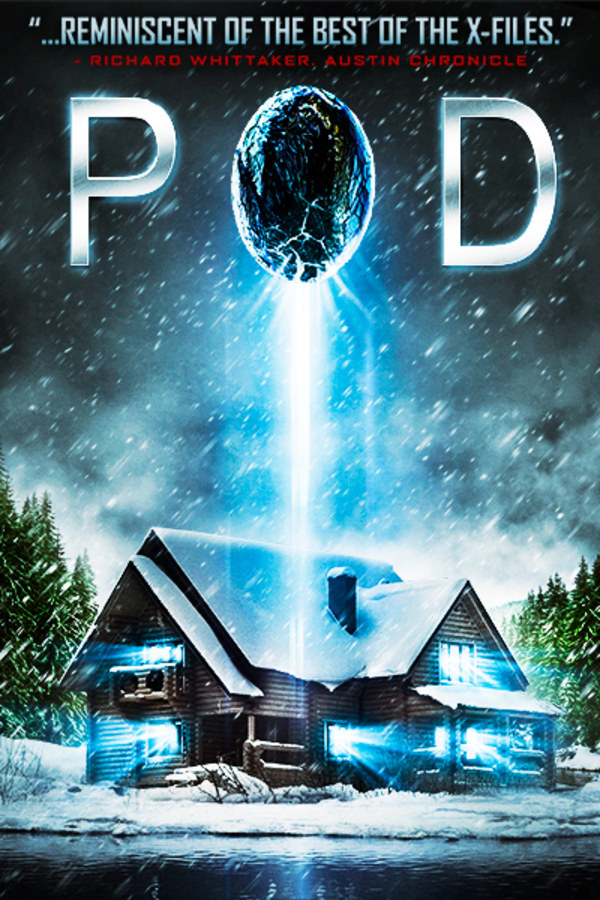 Pod
Directed by Mickey Keating
After receiving a cryptic message from their war veteran brother, Martin, estranged siblings Ed and Lyla travel up to their isolated family lake house to hold an intervention. They find the house ransacked and learn that Martin has constructed an elaborate and horrifying conspiracy theory surrounding a sinister entity that he believes he has trapped in the basement.
A family intervention goes horrificly awry within the snowy confines of an isolated lake house.
Cast: Lauren Ashley Carter, Dean Cates, Brian Morvant
Member Reviews
Great Movie ,, BUT PLEASE STOP THE DAMN SPOILERS ,,, What's wrong with YOU PEOPLE ???
POD is weird one. Fairly slow paced, lots of paranoia, some scenes really drag. That being said, there are some good performances sprinkled here and there, and some good suspense. Just felt a little long. A slightly quicker pace would have done the movie wonders. Worth watching at least just to see the climax.
Not bad. A tad bit predictable though.
An amazing movie that explores the mindstate of schizophrenia, paranoia and pure grittiness. Rather than having jumpscares at every corner you get to meet and learn about each of the characters, in turn making the ending all the more enjoyable. Even if it does have moments where it seems slow. Definitely a must see.
This movie is a good effort on behalf of the writer/director/actors and has some redeeming features — including the scary asf "alien monster" or whatnot — but the acting is too iffy. The leading characters don't have much backstory and they spend the first 10 minutes of the film yipping — literally snapping at each other. It's tiring. After 30 or 40 minutes the lead actress just screams and screams and gasps and screams. Super tiring. She keeps it up until the end. Geez!