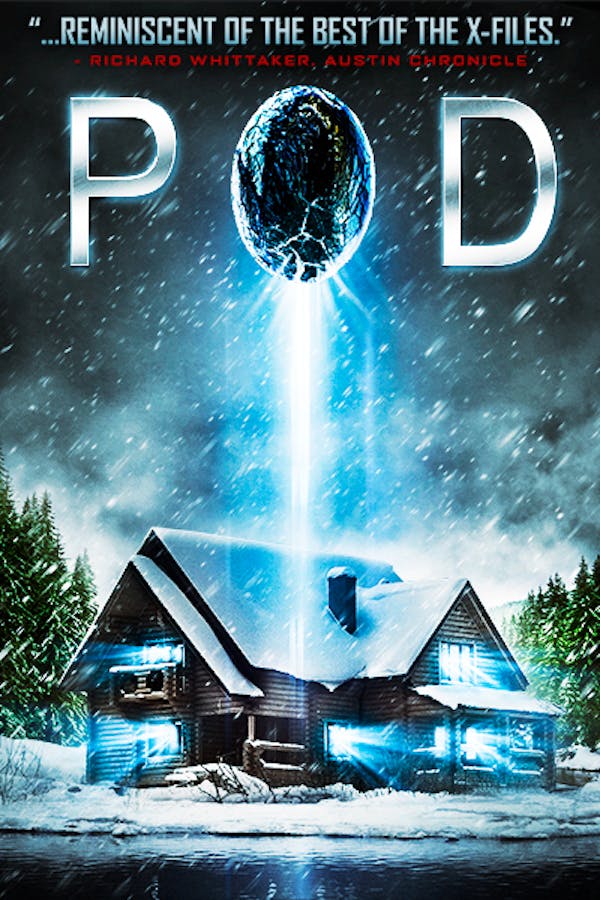 Pod
Directed by Mickey Keating
After receiving a cryptic message from their war veteran brother, Martin, estranged siblings Ed and Lyla travel up to their isolated family lake house to hold an intervention. They find the house ransacked and learn that Martin has constructed an elaborate and horrifying conspiracy theory surrounding a sinister entity that he believes he has trapped in the basement.
A family intervention goes horrificly awry within the snowy confines of an isolated lake house.
Cast: Lauren Ashley Carter, Dean Cates, Brian Morvant
Member Reviews
Admirable effort but its 76 low-budget, overwrought minutes feel like hours.
This was super ok. I just wanted that shrieking banshee of sister to go away.
I really enoyed this movie
Solid story. The acting (apart from a late-introduced character who feels really out of place) was good. They definitely stretched their budget in the right places. The only issue is the ending which doesn't make sense narratively at all.
Great, efficient, little gem. Would make a great double billing screened alongside "Altered" to show low budget wannabes how to tell a story with very little. I won't spoil the plot as your enjoyment will be better served by easing off the expectations for little over an hour and not allowing your predictions to be a flaw. "Giving the people what they want" with a genre film isn't necesarily a bad thing.