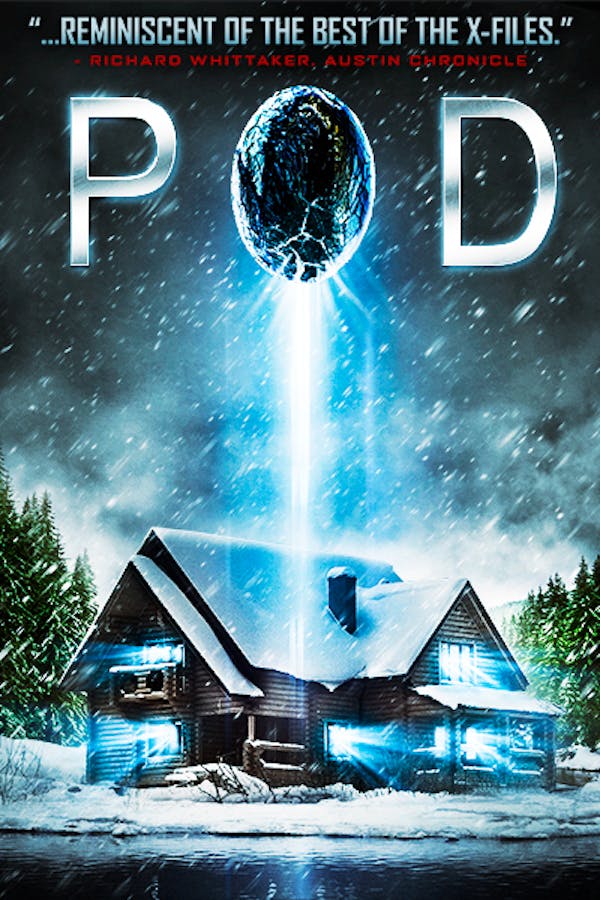 Pod
Directed by Mickey Keating
After receiving a cryptic message from their war veteran brother, Martin, estranged siblings Ed and Lyla travel up to their isolated family lake house to hold an intervention. They find the house ransacked and learn that Martin has constructed an elaborate and horrifying conspiracy theory surrounding a sinister entity that he believes he has trapped in the basement.
A family intervention goes horrificly awry within the snowy confines of an isolated lake house.
Cast: Lauren Ashley Carter, Dean Cates, Brian Morvant
Member Reviews
Good screenplay and effective storytelling with a small talented cast.
Found the idea of a schizophrenic person actually catching a creature kind of interesting, however they killed off the only interesting character first and the end left much to be desired
Was ok for a low budget movie but the ending was really stupid and left the whole story unfulfilled.
Not a fan of this one. Too many strobeing lights for no reason, and when doing a mental health check correctly can prevent the entirety of the events happening, you need to start over. Acting and effects were decent, but overall it's a nah from me.