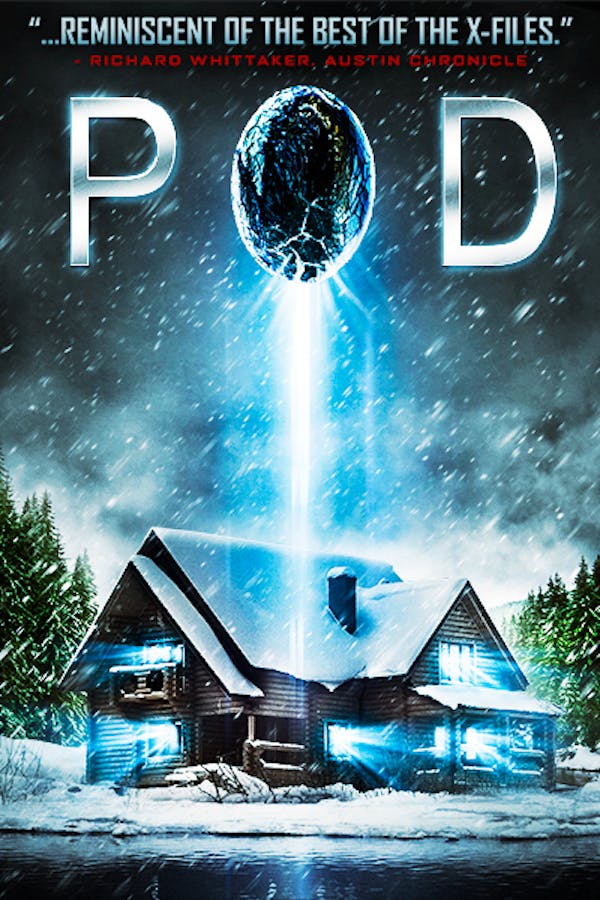 Pod
Directed by Mickey Keating
After receiving a cryptic message from their war veteran brother, Martin, estranged siblings Ed and Lyla travel up to their isolated family lake house to hold an intervention. They find the house ransacked and learn that Martin has constructed an elaborate and horrifying conspiracy theory surrounding a sinister entity that he believes he has trapped in the basement.
A family intervention goes horrificly awry within the snowy confines of an isolated lake house.
Cast: Lauren Ashley Carter, Dean Cates, Brian Morvant
Member Reviews
I guess the 4th kind set the bar pretty damn high for an extraterrestrial movie :/
This was not a good movie. The sister was just oo shrill and helpless. PSychiatrist brother came off like a bargain-basement Jason Lee and Veteran brother spent the whole time chewing scenery. It was sad.
immediately, five minutes in, the gentleman carrying the bolt action riflr shoots it like a semi auto rifle.
This is a fun watch. Good setting. GREAT acting by Brian Morvant (Martin). A quick ride that leave's you hanging on the edge of your seat. Quit picking movie's apart & just suspend your belief for the next hour +. The tag line on the cover couldn't be more spot on, if you like the darker creepy episodes of X-Files than waste not another second & hit play on this movie.
I figured the movie was going down hill in the first few minutes. Veteran couldn't properly shoulder a rifle. He was shooting a bolt-action like it was semi-automatic... and pet peeves aside, the trope-filled movie actually managed to impress me through it's progressively-more-disappointing presentation. Acting was obnoxiously over the top. Movie was predictable, especially the would-be jumps that didn't... make... me... jump. I empathized the most with the g-man; spot-on response to the situation. 10/10 would have done the same thing. I give it one skull, because it made mine numb.