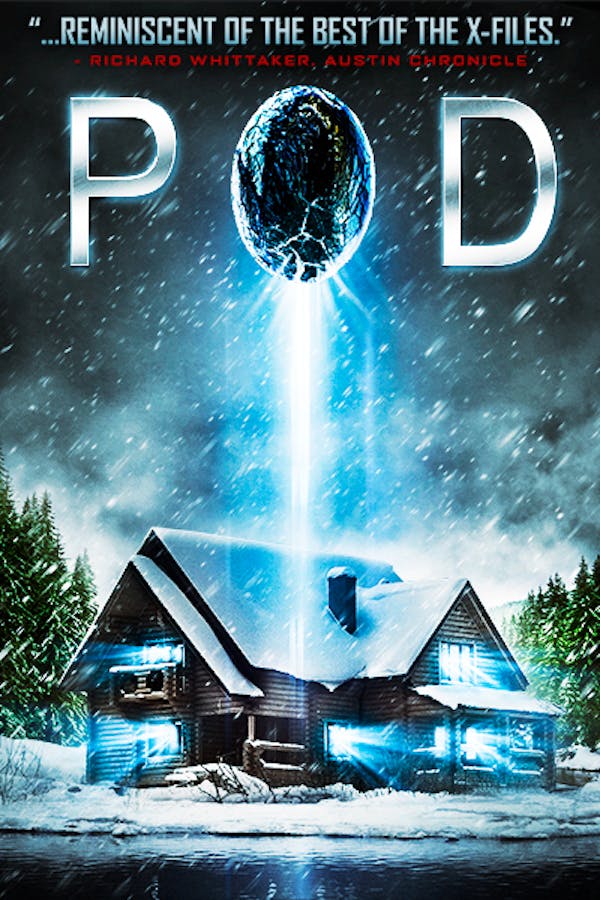 Pod
Directed by Mickey Keating
After receiving a cryptic message from their war veteran brother, Martin, estranged siblings Ed and Lyla travel up to their isolated family lake house to hold an intervention. They find the house ransacked and learn that Martin has constructed an elaborate and horrifying conspiracy theory surrounding a sinister entity that he believes he has trapped in the basement.
A family intervention goes horrificly awry within the snowy confines of an isolated lake house.
Cast: Lauren Ashley Carter, Dean Cates, Brian Morvant
Member Reviews
'Pod' was very bad. The first 15-20 min seemed promising. But then it spiraled out of control, kinda like the 2020 NFC East. It felt like a 15-year-old came up with the out-of-left-field plot twists (if you could call them that). And the ending had the dumbest jump scare in the history of B movies.
Great suspense.... the first 3/4 was a great movie. Totally let down however by 1/4 ending. It made NO sense at all and felt like they rushed it. You could have had a team of govt agents come in and cleanse everything and clean it up OR monsters overran the agent after he had some way to capture it. But it made no sense some wacko agent was out there by himself (amateur) and got killed. Silly plot and ending.
Not as bad as everyone says it is, but I don't think it's as good as the film thinks it is. The beginning is a bit tedious and almost insufferable (especially the first 10 minutes) but the last 40 minutes definitely make it a worthy watch. Not perfect, but it deserves credit.
I sometimes watch movies just to see if they're as bad as the reviews say they are and this one DID NOT disappoint! Terrible from the first minute right through the last....