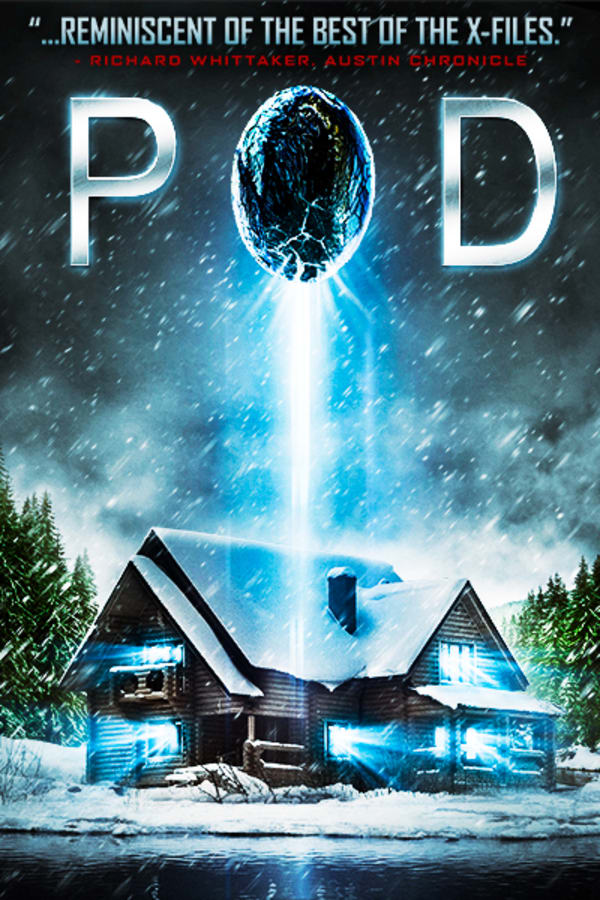 Pod
Directed by Mickey Keating
After receiving a cryptic message from their war veteran brother, Martin, estranged siblings Ed and Lyla travel up to their isolated family lake house to hold an intervention. They find the house ransacked and learn that Martin has constructed an elaborate and horrifying conspiracy theory surrounding a sinister entity that he believes he has trapped in the basement.
A family intervention goes horrificly awry within the snowy confines of an isolated lake house.
Cast: Lauren Ashley Carter, Dean Cates, Brian Morvant
Member Reviews
Meh. idk what's worse, the psycho brother's rantings or the girl's annoying screaming. could have been good with another director's vision. but, *warning* at the end, flashing, may cause epilectic episode.
Arghh... look, I know they wanted to make it all psychological and make you wonder whether it's really a monster or not but since it's real, the whole middle act comes off as annoying and whiny. Also, why the hell is it called Pod when it's just zombie gollum?
Other than the woman being annoying' I thought it was good.
I liked the idea but it wasn't executed well. Too much screaming not enough pod
I shuddered so hard, now I've got to change my pants.. I'm gonna go make a pod in the toilet, right next to this movie. Needs more pod, not nearly enough pod, everybody agrees.