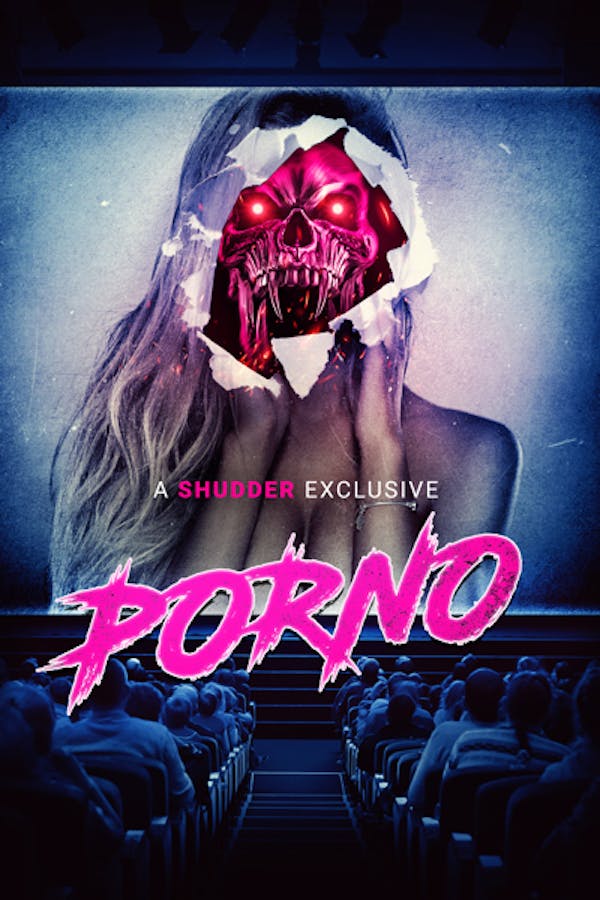 Porno
Directed by Keola Racela
In a small Christian town, five repressed teen movie theater employees discover a mysterious old film, unleashing an alluring demon that is determined to give them a sex education...written in blood.
Five teens unleash an alluring demon in this outrageous horror comedy.
Cast: Robbie Tann, Katelyn Pearce, Evan Daves, Larry Saperstein, Jillian Mueller, Glen Stott
Member Reviews
Surprisingly good. I really enjoyed this. It really had that 80's cheesy, b-movie feel to it, but it worked. I'd watch this again.
Not a bad flick! Worth a watch if you're wanting something fun. The part where they actually watch the movie is super great. Yeah... overall not bad!
Fantastic, was crying laughing at many parts but also equally disturbed too. Five skulls.
This movie great!! Must watch