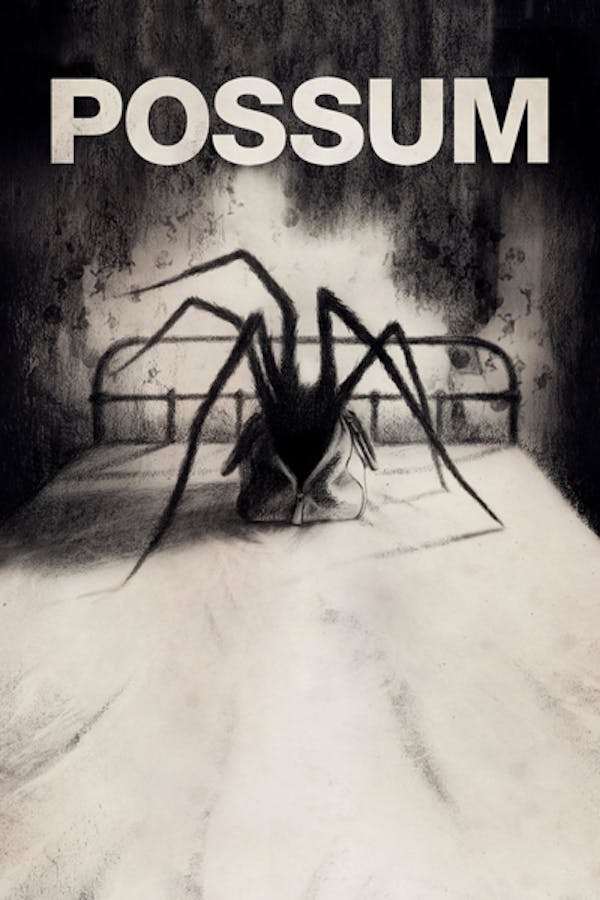 Possum
Directed by Matthew Holness
Disgraced children's puppeteer Philip returns to his childhood home of Fallmarsh, Norfolk, intent on destroying Possum, a hideous puppet he keeps hidden inside a brown leather bag. When his attempts fail, Philip is forced to confront his sinister stepfather Maurice in an effort to escape the dark horrors of his past.
A disgraced puppeteer returns to his childhood home to destroy a hideous puppet and confront his past.
Cast: Sean Harris, Alun Armstrong, Andy Blithe
Member Reviews
Absolute nightmare of a film. What can I say about the locations? Every set was so perfectly scouted - no matter where the camera landed, it fit the overarching aesthetic of the film. Rundown, dingy, disgusting and decrepit. Alun Armstrong pulled no punches as Maurice, with Sean Harris somehow creating an entirely new persona and never once breaking character throughout the film. This *feels* like the spiritual successor to David Lynch's Eraserhead. Both utilize massive amounts of dream logic to fuel the fear, paranoia and depression that exudes from Holness' creation. Speaking of creations, the title monster is the most terrifying I've ever seen in any horror film - and I've seen countless. What a film.
The puppet alone makes this movie worth the watch. It was a little too slow and the story line wasn't super clear but it was still a pretty well made movie!
i enjoyed this movie--left my back muscles tired from the tension, always expecting a terrifying shock around the corner. i do think the movie outsmarts itself a lot of the time and undercuts the potential scares, but the constant sense of dread makes it worth it!
eehhhhh. the cinematography was fantastic, sean harris did amazing with the character, and the design for the puppet was phenomenal. the storyline itself was...hard to stay engaged in. it was as if all of the pieces were there they just weren't put together correctly.