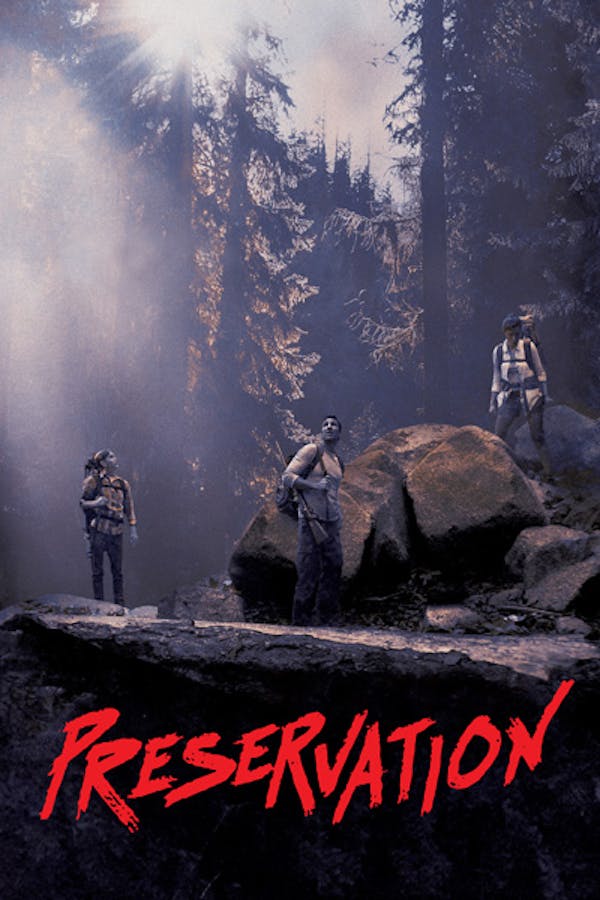 Preservation
Directed by Christopher Denham
A camping trip for Mike and Wit takes an unexpected turn when they're joined by Mike's brother, Sean. A weekend in the woods becomes survival of the fittest.
A weekend in the woods becomes survival of the fittest.
Cast: Wrenn Schmidt, Pablo Schreiber, Aaron Staton
Member Reviews
Don't get me wrong it's a good movie but, it's frustrating to watch. Too many times the protagonists get into fights with the killers and then turn their backs when the killer is clearly still a threat. They also try to give the killers sympathy and background but, it only adds confusion. Ending was stupid
I was rooting for the villains tbh. Big conservative message with a confusing overlay of 'fuck the youth'. Two skulls bc I enjoyed the setup, and the villains while they were vague and obscured.
Actually pretty good - I liked the characterisation of the bad guys, and it had good character development. Not 'scary' as such, but a good watch.
2 stars because I couldn't get past 50 mins which consisted of shitty tv drama, annoying inconsistent characters who wont die quick enough, nothing novel or impressive here, beyond forgettable. Even the theme of humans hunting humans is tired, anti technology sentiments are cringeworthy. Wondering what Shudder saw in it.