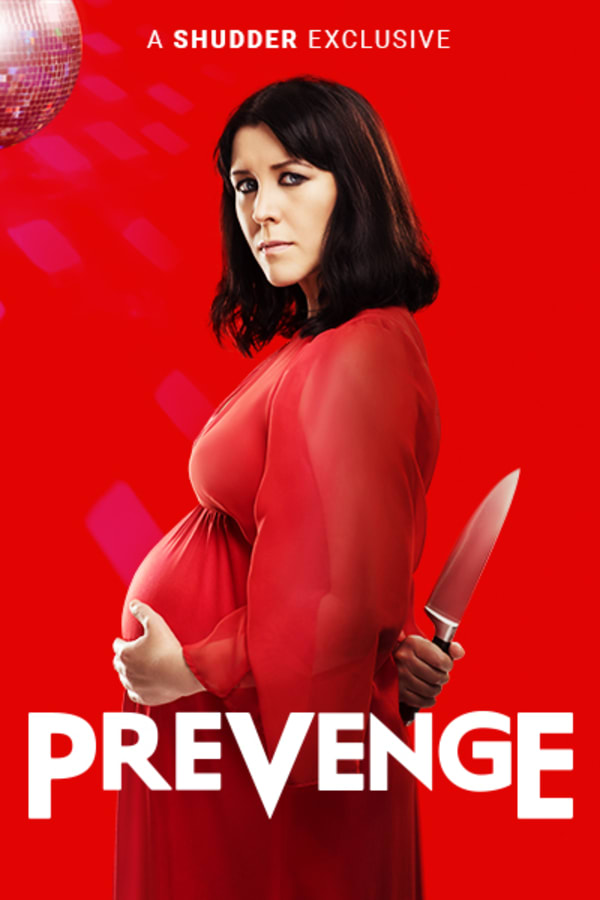 Prevenge
Directed by Alice Lowe
A pitch black, wryly British comedy from the mind of Alice Lowe (SIGHTSEERS), PREVENGE follows Ruth, a pregnant woman on a killing spree that's as funny as it is vicious. It's her misanthropic unborn baby dictating Ruth's actions, holding society responsible for the absence of a father. The child speaks to Ruth from the womb, coaching her to lure and ultimately kill her unsuspecting victims. Struggling with her conscience, loneliness, and a strange strain of prepartum madness, Ruth must ultimately choose between redemption and destruction at the moment of motherhood. PREVENGE marks the directorial debut from Lowe, who is a true triple threat, writing, directing, and acting in the film during her own real-life pregnancy.
A pregnant woman sets out to get revenge on seven strangers in this British black comedy-slasher.
Cast: Alice Lowe, Gemma Whelan, Kate Dickie, Jo Hartley
Member Reviews
So, i watched this expecting it to be another cheesy, b-rated movie that was boring as all hell. What i got insteaf was a humorous movie with a good plot. The only reason it's not getting the 5th skull is because it did move rather slowly at times. was pleasantly surprised by this movie :) However, it will not be everyone's cup of tea.
Really????!!!!! All I have to say is WHY?
I like this movie! As a woman who's been pregnant twice, I found the main character relatable (obviously not her circumstances). I first saw this one while it was in the "Mom Macabre" category when Mother's Day was coming up. I just watched it again for the first time since and I had forgotten how much I liked it!
Seriously difficult to get into and honestly not that funny, but probably just not my humour?
Yet another film where after you accept the plot holes, you can enjoy.