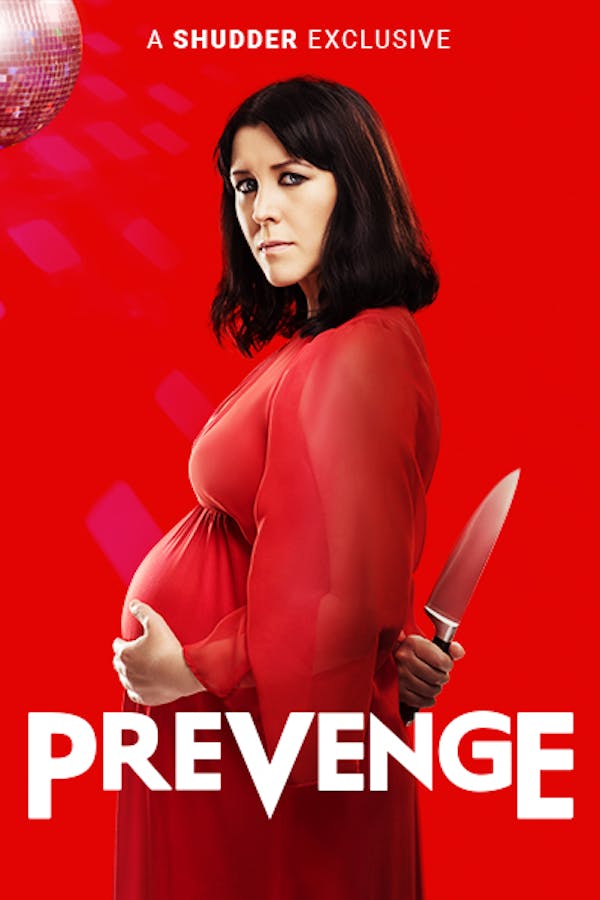 Prevenge
Directed by Alice Lowe
A pitch black, wryly British comedy from the mind of Alice Lowe (SIGHTSEERS), PREVENGE follows Ruth, a pregnant woman on a killing spree that's as funny as it is vicious. It's her misanthropic unborn baby dictating Ruth's actions, holding society responsible for the absence of a father. The child speaks to Ruth from the womb, coaching her to lure and ultimately kill her unsuspecting victims. Struggling with her conscience, loneliness, and a strange strain of prepartum madness, Ruth must ultimately choose between redemption and destruction at the moment of motherhood. PREVENGE marks the directorial debut from Lowe, who is a true triple threat, writing, directing, and acting in the film during her own real-life pregnancy.
A pregnant woman sets out to get revenge on seven strangers in this British black comedy-slasher.
Cast: Alice Lowe, Gemma Whelan, Kate Dickie, Jo Hartley
Member Reviews
Outstanding! Great storytelling and the humor was right up my alley.
Wow. Alice Lowe is a brilliant storyteller, actor, and director. Prevenge is like the American Psycho of pregnancy. I applaud Shudder and the Horror genre for giving platform to female voices like Lowe's. I also look forward to Lowe's future projects. I give Prevenge five stars because it succeeds perfectly at what it is trying to be. There are no mistakes here. It's not a gorefest or a massacre. It's a psychological journey through a pregnant woman's madness. There are some victims....
Loved it, really neat and inventive storytelling
Didn't hate it. Didn't like it, though, either. Starts pretty good but goes flat. The scariest character in the movie is the social worker, not the killer.