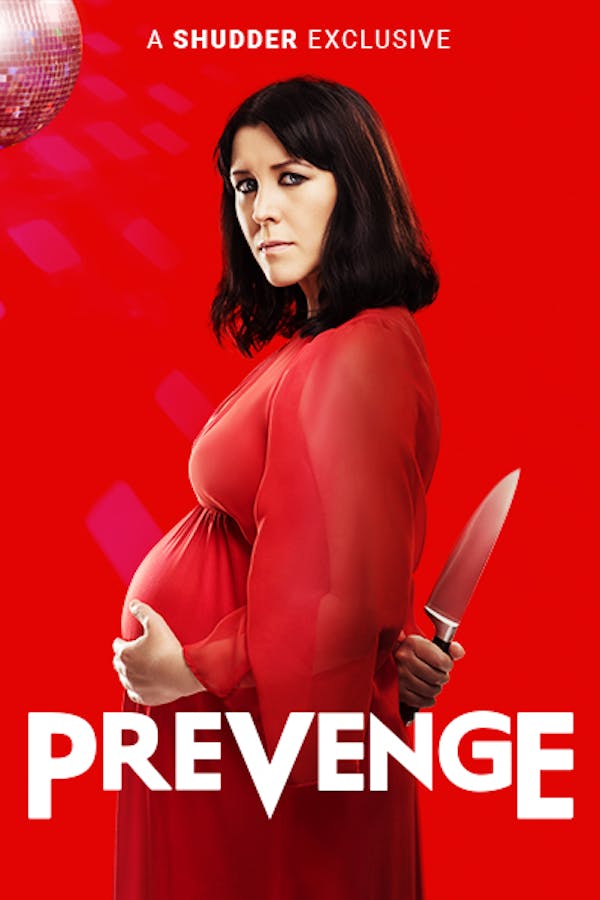 Prevenge
Directed by Alice Lowe
A pitch black, wryly British comedy from the mind of Alice Lowe (SIGHTSEERS), PREVENGE follows Ruth, a pregnant woman on a killing spree that's as funny as it is vicious. It's her misanthropic unborn baby dictating Ruth's actions, holding society responsible for the absence of a father. The child speaks to Ruth from the womb, coaching her to lure and ultimately kill her unsuspecting victims. Struggling with her conscience, loneliness, and a strange strain of prepartum madness, Ruth must ultimately choose between redemption and destruction at the moment of motherhood. PREVENGE marks the directorial debut from Lowe, who is a true triple threat, writing, directing, and acting in the film during her own real-life pregnancy.
A pregnant woman sets out to get revenge on seven strangers in this British black comedy-slasher.
Cast: Alice Lowe, Gemma Whelan, Kate Dickie, Jo Hartley
Member Reviews
Creepy, smart, funny and beautifully tragic. It's been a while since I watched Prevenge back in 2017 but it still stands out as one of the most beautiful and unique "horror" films I've seen in the last 10 years. With a minimal budget Lowe shows all who watch that she can nail multiple genres while additionally showing her obvious skill in post. Editing, music, sound design, costumes, sets are all spot on. Lowe's passion for cinema shines through so clearly and I love it.
I was okay, ending was meh
I love the trashiness. So camp! One of my favourite comedies of all time.
Very interesting movie, thought it was good.
Very dark comedy but enjoyed this! Ending could have been better. Def worth a watch!