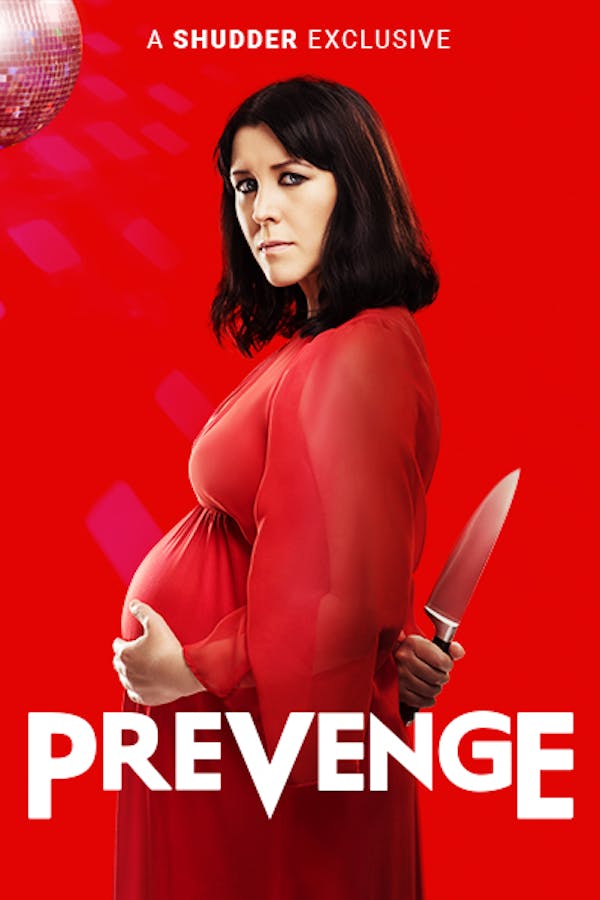 Prevenge
Directed by Alice Lowe
A pitch black, wryly British comedy from the mind of Alice Lowe (SIGHTSEERS), PREVENGE follows Ruth, a pregnant woman on a killing spree that's as funny as it is vicious. It's her misanthropic unborn baby dictating Ruth's actions, holding society responsible for the absence of a father. The child speaks to Ruth from the womb, coaching her to lure and ultimately kill her unsuspecting victims. Struggling with her conscience, loneliness, and a strange strain of prepartum madness, Ruth must ultimately choose between redemption and destruction at the moment of motherhood. PREVENGE marks the directorial debut from Lowe, who is a true triple threat, writing, directing, and acting in the film during her own real-life pregnancy.
A pregnant woman sets out to get revenge on seven strangers in this British black comedy-slasher.
Cast: Alice Lowe, Gemma Whelan, Kate Dickie, Jo Hartley
Member Reviews
Entertaining movie. I would not consider it a classic though.
Very strange dark comedy that gave me the occasional chuckle. If you don't like dark comedy or if you want to watch something scary, watch something else.
This movie is very weird and definitely not for everyone. It is basically about a pregnant woman that feels like her unborn child is wanting her to kill a bunch of specific people. The dry and dark sense of humor that this movie presents gave me the occasional chuckle but it will not fit a lot of people's tastes. If you are looking for a weird dark comedy, you'll probably like this. If you are looking for a scary movie, then this movie will disappoint you.
I'd give it five skulls but it's a cutthroat world. Great movie.
I thought it was great. While it is hyperbolic, this movie definitely demonstrates the psychological effects a pregnancy can induce. Well done Alice Lowe!