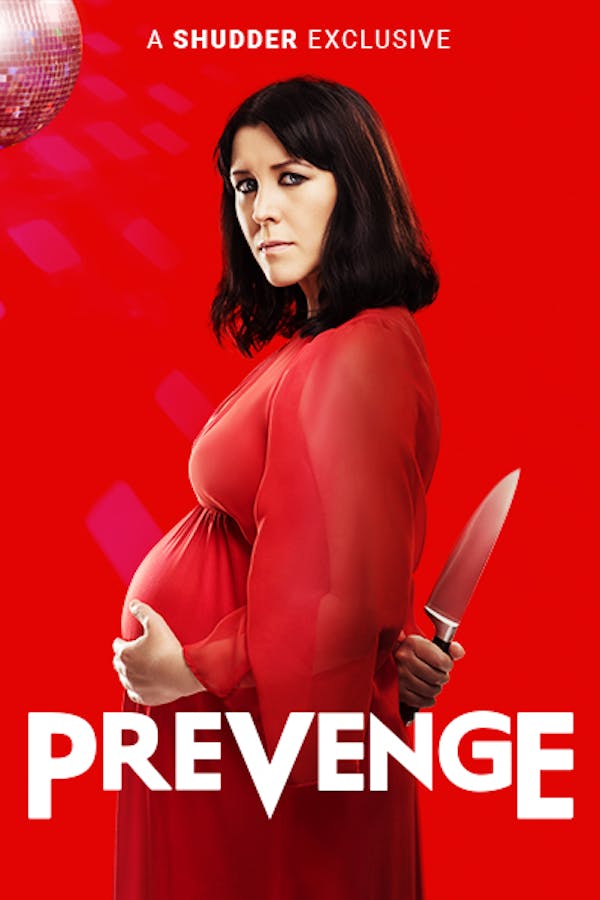 Prevenge
Directed by Alice Lowe
A pitch black, wryly British comedy from the mind of Alice Lowe (SIGHTSEERS), PREVENGE follows Ruth, a pregnant woman on a killing spree that's as funny as it is vicious. It's her misanthropic unborn baby dictating Ruth's actions, holding society responsible for the absence of a father. The child speaks to Ruth from the womb, coaching her to lure and ultimately kill her unsuspecting victims. Struggling with her conscience, loneliness, and a strange strain of prepartum madness, Ruth must ultimately choose between redemption and destruction at the moment of motherhood. PREVENGE marks the directorial debut from Lowe, who is a true triple threat, writing, directing, and acting in the film during her own real-life pregnancy.
A pregnant woman sets out to get revenge on seven strangers in this British black comedy-slasher.
Cast: Alice Lowe, Gemma Whelan, Kate Dickie, Jo Hartley
Member Reviews
Was a little slow to get the title embarrassed to say, but was a fun little romp through dark horror comedy
It was nice seeing the actor that plays as Nandor in What we do in the Shadows playing a different role.
really funny and easy to get into, I loved it. nothing scares me more than the horrific realities that accompany pregnancy and birth
I did enjoy the movie because it had a lot of actual reality to it. Prepartum psychosis is a true condition and be precipitated by the surge of hormones and aggravated by trauma during gestation. Good production.
Alice Lowe pulls off quite a feat as the writer, director, and star of Prevenge. This is a beautiful, thoughtful film that deals with some tough issues in a terrifyingly frank way.