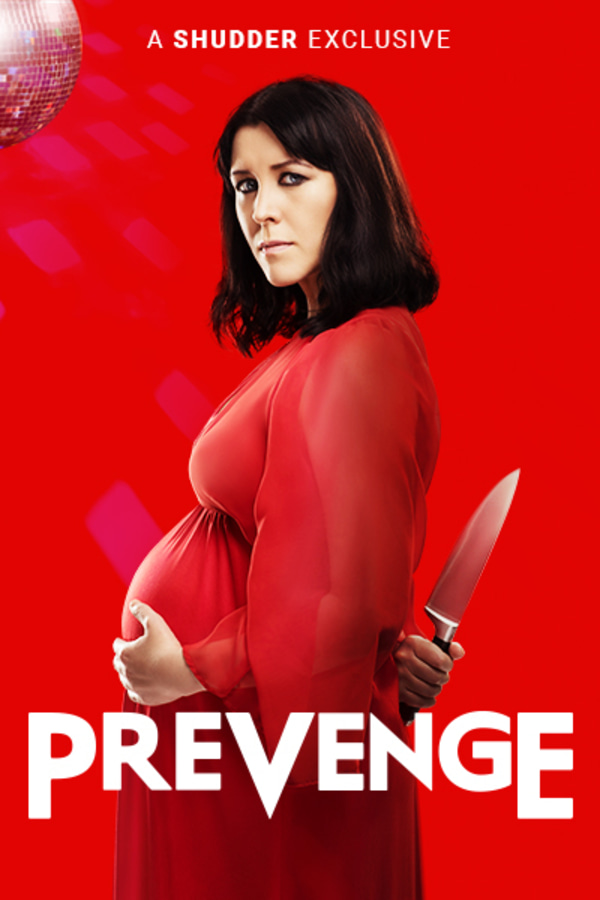 Prevenge
Directed by Alice Lowe
A pitch black, wryly British comedy from the mind of Alice Lowe (SIGHTSEERS), PREVENGE follows Ruth, a pregnant woman on a killing spree that's as funny as it is vicious. It's her misanthropic unborn baby dictating Ruth's actions, holding society responsible for the absence of a father. The child speaks to Ruth from the womb, coaching her to lure and ultimately kill her unsuspecting victims. Struggling with her conscience, loneliness, and a strange strain of prepartum madness, Ruth must ultimately choose between redemption and destruction at the moment of motherhood. PREVENGE marks the directorial debut from Lowe, who is a true triple threat, writing, directing, and acting in the film during her own real-life pregnancy.
A pregnant woman sets out to get revenge on seven strangers in this British black comedy-slasher.
Cast: Alice Lowe, Gemma Whelan, Kate Dickie, Jo Hartley
Member Reviews
Definitely different having a pregnant female killer as the lead. A little slow moving and boring at some parts. The baby's voice throws me off every time. Sort of reminds me of something out of the show "black mirror"
Definitely different to have a pregnant female killer as the lead. Some points are a little boring and slow moving. The voice of the baby is kind of weird and throws me off each time it speaks. Reminds me of something out of an episode of "Black Mirror".
Good British humour and all around entertaining. Ending could have been a bit better, which is why only 4 skulls.
If you like British humor, please watch this.
Cool Movie, funny, Def worth a watch.