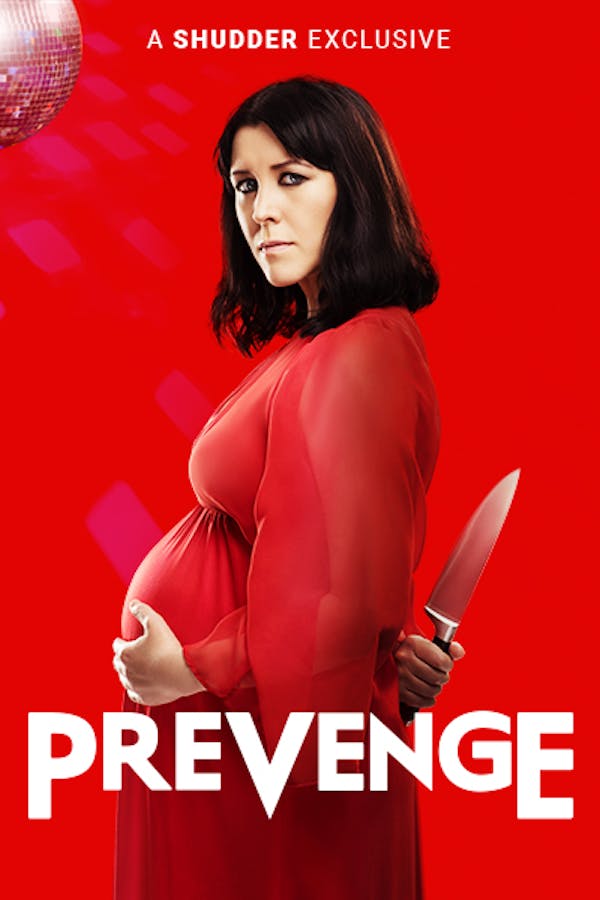 Prevenge
Directed by Alice Lowe
A pitch black, wryly British comedy from the mind of Alice Lowe (SIGHTSEERS), PREVENGE follows Ruth, a pregnant woman on a killing spree that's as funny as it is vicious. It's her misanthropic unborn baby dictating Ruth's actions, holding society responsible for the absence of a father. The child speaks to Ruth from the womb, coaching her to lure and ultimately kill her unsuspecting victims. Struggling with her conscience, loneliness, and a strange strain of prepartum madness, Ruth must ultimately choose between redemption and destruction at the moment of motherhood. PREVENGE marks the directorial debut from Lowe, who is a true triple threat, writing, directing, and acting in the film during her own real-life pregnancy.
A pregnant woman sets out to get revenge on seven strangers in this British black comedy-slasher.
Cast: Alice Lowe, Gemma Whelan, Kate Dickie, Jo Hartley
Member Reviews
Interesting and original. It plays on the stress and mood swings of pregnancy, combined with the trauma she's just experienced. I have a one year old and the end especially had me on the edge of my seat. Not my favorite, not really scary, but still a fairly solid film.
So, i watched this expecting it to be another cheesy, b-rated movie that was boring as all hell. What i got insteaf was a humorous movie with a good plot. The only reason it's not getting the 5th skull is because it did move rather slowly at times. was pleasantly surprised by this movie :) However, it will not be everyone's cup of tea.
Really????!!!!! All I have to say is WHY?
I like this movie! As a woman who's been pregnant twice, I found the main character relatable (obviously not her circumstances). I first saw this one while it was in the "Mom Macabre" category when Mother's Day was coming up. I just watched it again for the first time since and I had forgotten how much I liked it!
Seriously difficult to get into and honestly not that funny, but probably just not my humour?