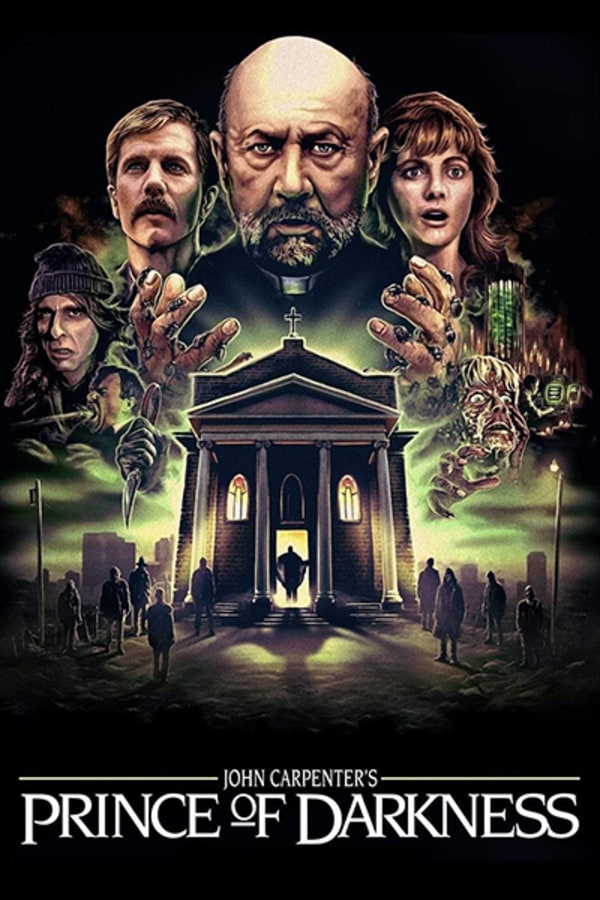 Prince of Darkness
Directed by John Carpenter
When a physics professor and his research students are asked to come to an old abandoned church, they don't expect to find a large glass canister of swirling green liquid. As their investigation continues they uncover the shocking truth-- the ooze is really the essence of the Devil himself, and the students have disturbed his slumber! They must fight together to keep Satan and his minions at bay and prevent him from releasing his father, the anti-God, and bringing about the apocalypse! Master of horror John Carpenter will keep you clinging to your armrest in this delightfully terrifying film starring Donald Pleasance, Jameson Parker, and Oscar winner Lisa Blount.
John Carpenter directs this terrifying film about a group of scientists who unknowingly unleash Satan.
Cast: Donald Pleasence, Jameson Parker, Victor Wong, Lisa Blount, Alice Cooper
Member Reviews
MAN I LOVE THIS MOVIE!!! Is it Carpenter's best? Maybe not...but the core of it is such sweet science nerd metaphysical dreamland I was in love within the first 5 minutes the first time I saw it. It's a bit of a mess but it's makes you think, wonder, and feel, which is all I ever want in a film.
Excellent tone, very eerie and mysterious which makes my recommendation. However, suffers from poorly written characters, slow pacing at the start, and forced exposition.
Prince of Boredness is more like it.
One of Carpenter's best works. Very innovative concept, solid execution - especially with the practical effects.
One of Carpenter's best works.