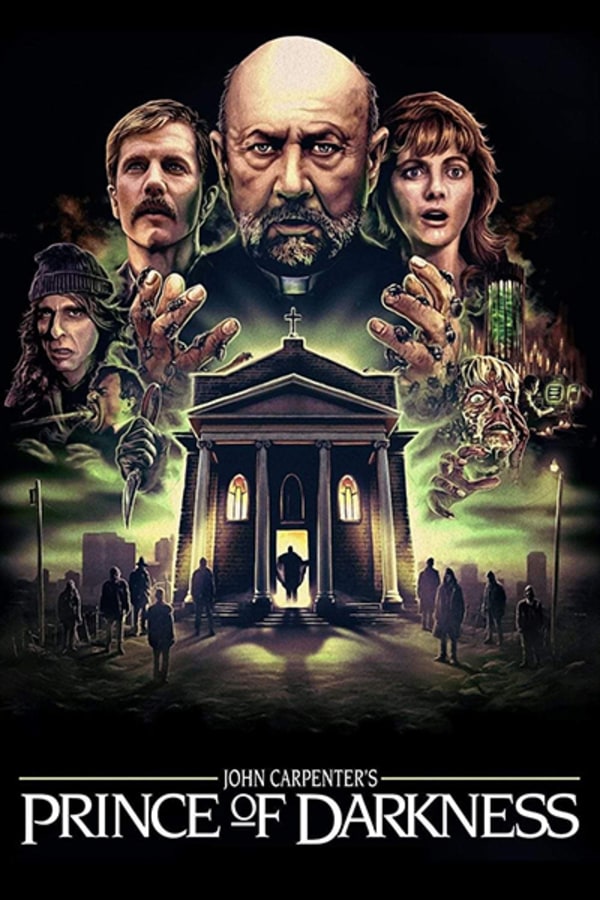 Prince of Darkness
Directed by John Carpenter
When a physics professor and his research students are asked to come to an old abandoned church, they don't expect to find a large glass canister of swirling green liquid. As their investigation continues they uncover the shocking truth-- the ooze is really the essence of the Devil himself, and the students have disturbed his slumber! They must fight together to keep Satan and his minions at bay and prevent him from releasing his father, the anti-God, and bringing about the apocalypse! Master of horror John Carpenter will keep you clinging to your armrest in this delightfully terrifying film starring Donald Pleasance, Jameson Parker, and Oscar winner Lisa Blount.
John Carpenter directs this terrifying film about a group of scientists who unknowingly unleash Satan.
Cast: Donald Pleasence, Jameson Parker, Victor Wong, Lisa Blount, Alice Cooper
Member Reviews
love the music, and the concept
One of my all time favorites!!
Bad writing. Pointless sexism jokes throughout that did nothing to drive the plot. The film just didn't age well. Kill scenes aren't interesting. The Priest and Walter were fun characters to watch. Carpenter films can be a real bust.
Solid John Carpenter film. Really enjoyed the ending!