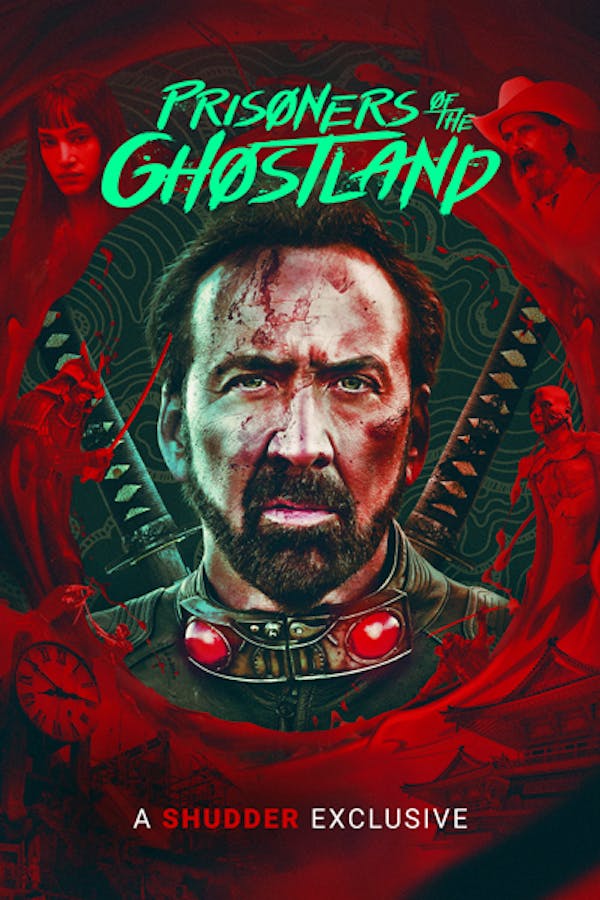 Prisoners of the Ghostland
Directed by Sion Sono
In the treacherous frontier city of Samurai Town, a ruthless bank robber (Nicolas Cage) is sprung from jail by a wealthy warlord, The Governor (Bill Moseley), whose adopted granddaughter Bernice (Sofia Boutella) has run away. Strapped into a leather suit that will self-destruct within five days if he doesn't find the missing girl, the bandit sets off on a journey to find the young woman — and his own path to redemption. A SHUDDER EXCLUSIVE.
A bank robber is strapped into a bomb-laden leather suit that will self-destruct in five days if he doesn't find a warlord's missing granddaughter.
Cast: Nicolas Cage, Sofia Boutella, Bill Moseley, Nick Cassavetes, Tak Sakaguchi
Member Reviews
Just wasn't feeling this one. Turned off after about an hour.
it's Nick Cage at his best. I will watch anything this man is in. Loved it.
It's a bit weird but I liked it!!
This is honestly top 5 horrors!! and if you disagree set up two screens, one playing this the other playing Dracula and I guarantee that you will watch a lot of this!!!!!!!!!!!