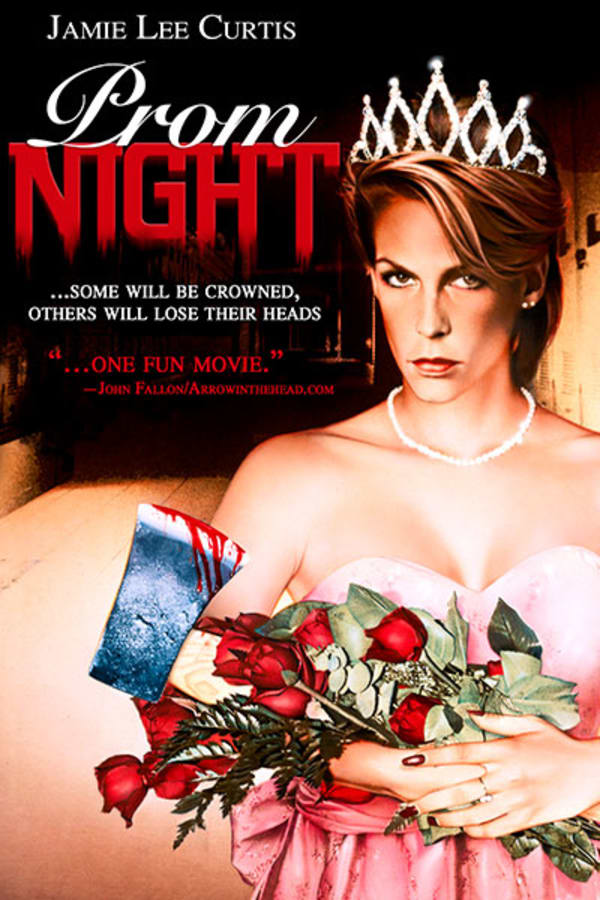 Prom Night
Directed by Paul Lynch
For six long years, Hamilton High School seniors Kelly, Jude, Wendy and Nick have been hiding the truth of what happened to 10-year-old Robin Hammond the day her broken body was discovered near an old abandoned convent. They kept secret how they taunted Robin – backed her into a corner until, frightened, she stood on a window ledge and fell to her death. Fearing they'd be held responsible, they vowed never to tell. However, someone else was there that day and now, is ready to exact their revenge – on prom night.
In this slasher essential, a masked killer stalks four teenagers at their high school's senior prom.
Cast: Jamie Lee Curtis, Leslie Nielsen, Casey Stevens
Member Reviews
Toted on Shudder as a "Slasher Essential". They should re-think the meanings of both words. This is barely a slasher, and by no means is this essential. There are far better examples of the genre that do a much better job. All the teenagers look over 21...and Judy looks like she's pushing 40. The casting is horrific, only matched by the hilariously boring chase scenes and faux work up to climax. If this was sex, it wouldn't be worth it. This wasn't even enjoyable as a b-movie shitfest. Don't bother, move along, move along.
When I saw this movie in 1981 at the drive in I was 13 years old and had the hots for Alex !! Her brother !! And he was like my Masturbation material for a month!
Prom night! Everything is alright!
This is very enjoyable 70's fun (I know it came out in 1980. but it's a '70s movie, there are disco scenes). I really also didn't see the ending coming. Don't know what that says about me though. Check it out! Not as good as Halloween or Texas Chainsaw, but still enjoyable and you can really see that this influenced Scream.
Just skip this and watch prom night 2