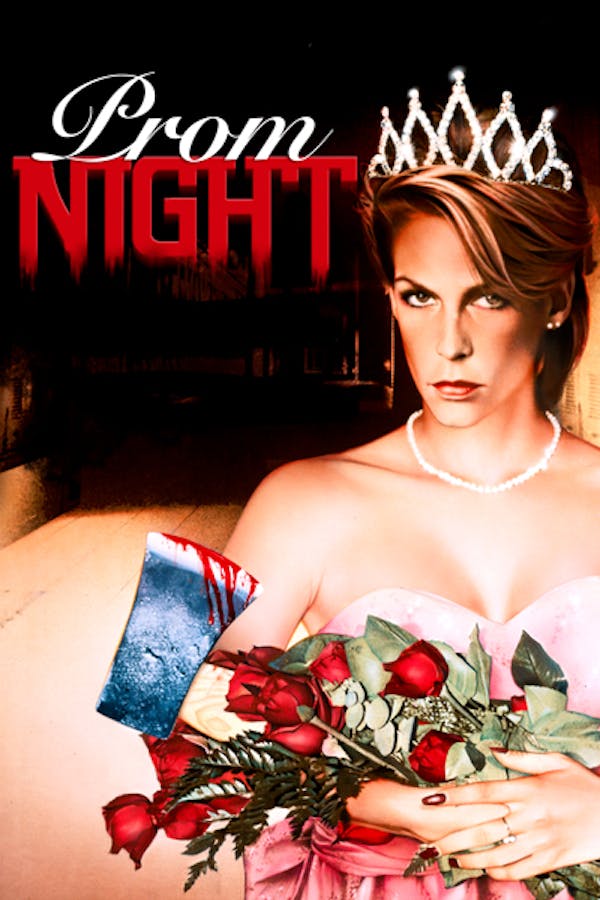 Prom Night
Directed by Paul Lynch
For six long years, Hamilton High School seniors Kelly, Jude, Wendy and Nick have been hiding the truth of what happened to 10-year-old Robin Hammond the day her broken body was discovered near an old abandoned convent. They kept secret how they taunted Robin – backed her into a corner until, frightened, she stood on a window ledge and fell to her death. Fearing they'd be held responsible, they vowed never to tell. However, someone else was there that day and now, is ready to exact their revenge – on prom night.
In this slasher essential, a masked killer stalks four teenagers at their high school's senior prom.
Cast: Jamie Lee Curtis, Leslie Nielsen, Casey Stevens
Member Reviews
thrilling, fun, and genuinely touching at the end! such a delight to watch as the movie sets up red herrings and makes the payoff so worth it. i do wish they had lingered little more at the end after The Reveal, but it's hard not to enjoy this not often talked about classic! Disco Slasher is NOT a thing i knew I needed until now!
Not original and predictable. But still a classic worth watching.
It's very dated. Probably shouldn't have watched it for the first time in 2020. The 80's seem a very 'rapey' time so go to school with guys.
Quite primitive by today's standards. Decent for watching in the background if you want to hear some disco and death screams.
SPOILERS: Iconic chase scene. Wendy is one of the best horror "mean girls" ever (Chris from Carrie tops them all, of course). The chase scene inspired Sarah Michelle Gellar's chase scene in I Know What You Did Last Summer. Plays against horror tropes too: The virgin doesn't survive and the mean girl, not the final girl, gets the major chase scene. Slow-paced by modern standards, though. "It's not who you go with, honey. It's who takes you home." #teamwendy