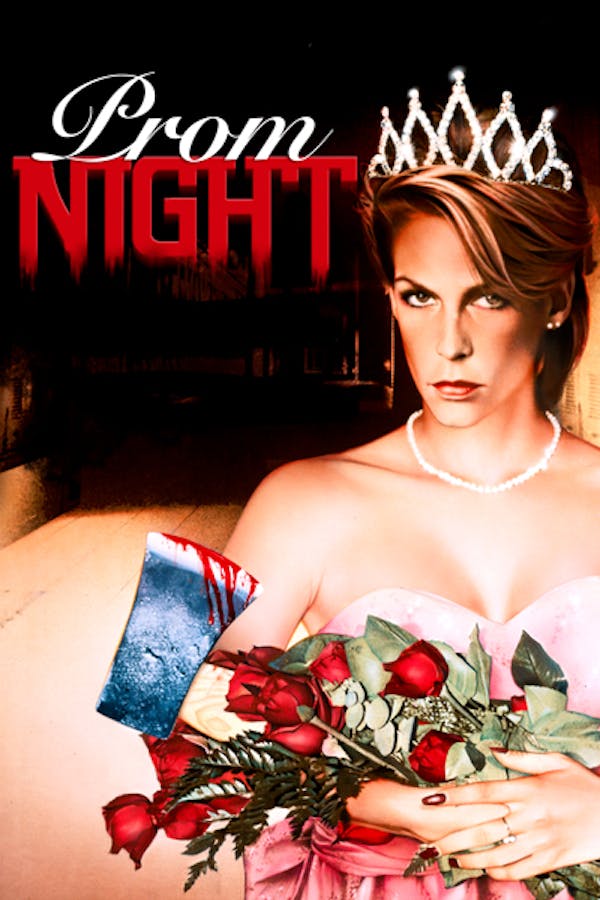 Prom Night
Directed by Paul Lynch
For six long years, Hamilton High School seniors Kelly, Jude, Wendy and Nick have been hiding the truth of what happened to 10-year-old Robin Hammond the day her broken body was discovered near an old abandoned convent. They kept secret how they taunted Robin – backed her into a corner until, frightened, she stood on a window ledge and fell to her death. Fearing they'd be held responsible, they vowed never to tell. However, someone else was there that day and now, is ready to exact their revenge – on prom night.
In this slasher essential, a masked killer stalks four teenagers at their high school's senior prom.
Cast: Jamie Lee Curtis, Leslie Nielsen, Casey Stevens
Member Reviews
Dreadful. Steals from much better movies.
Slick is the best character. Great if you love campy horror.
Jamie Lee curtis, Leslie Nielsen so bad / corny it's great kind of movie
I mean the twist is kind of predictable. There's a Carry-esque prom sabotage that goes nowhere, and all the kills were bland. Honestly for once the best part about this movie is the characters, they seemed real and believable but it isnt really enough to save the movie. Still love Jamie Lee Curtis!
This movie has a very slow start. It doesn't pick up until the last 30 minutes. You will come out of this movie saying "KILL KILL" ha-ha. Jamie Lee Curtis is an awesome dancer. Prom night was fun, but this movie should be renamed to "Prom Night Fever".