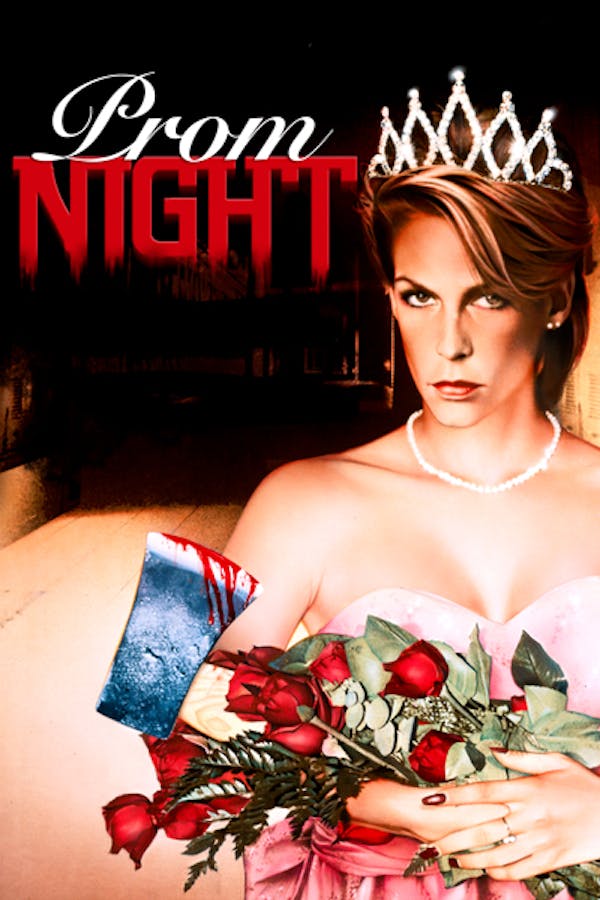 Prom Night
Directed by Paul Lynch
For six long years, Hamilton High School seniors Kelly, Jude, Wendy and Nick have been hiding the truth of what happened to 10-year-old Robin Hammond the day her broken body was discovered near an old abandoned convent. They kept secret how they taunted Robin – backed her into a corner until, frightened, she stood on a window ledge and fell to her death. Fearing they'd be held responsible, they vowed never to tell. However, someone else was there that day and now, is ready to exact their revenge – on prom night.
In this slasher essential, a masked killer stalks four teenagers at their high school's senior prom.
Cast: Jamie Lee Curtis, Leslie Nielsen, Casey Stevens
Member Reviews
I loved it! Great story. Some great actors.
only giving it a 1 skull because it has jaime lee curtis, other than that the deaths, and sound effects were so corny. Yes its a classic everyone talks about but its not that great to me.
Yes there's cheesy disco music but the whole plot to the movie is excellent. Leslie Nielsen in a serious role was good too. Jamie Leigh Curtis was excellent in this movie too. It was a bit slow a times but it was good.
I like Prom Night and its entirely-unrelated sequel from later in the 80s. I enjoy the plot and atmosphere of this 1980 classic but unlike most of the viewers here, I absolutely detest Jamie Lee Curtis. Her being in a film has become a reason for me to not watch it. Tbh, I don't even really sympathize with her here, which is why I won't give this flick five stars. However, aside from her, so much about Prom Night is a strong recommend to anyone who likes 70s atmospheric horror or early 80s slashers.
gonna be honest, not much happened...i really wanted to enjoy this one, but it was difficult to until the last chunk of the movie