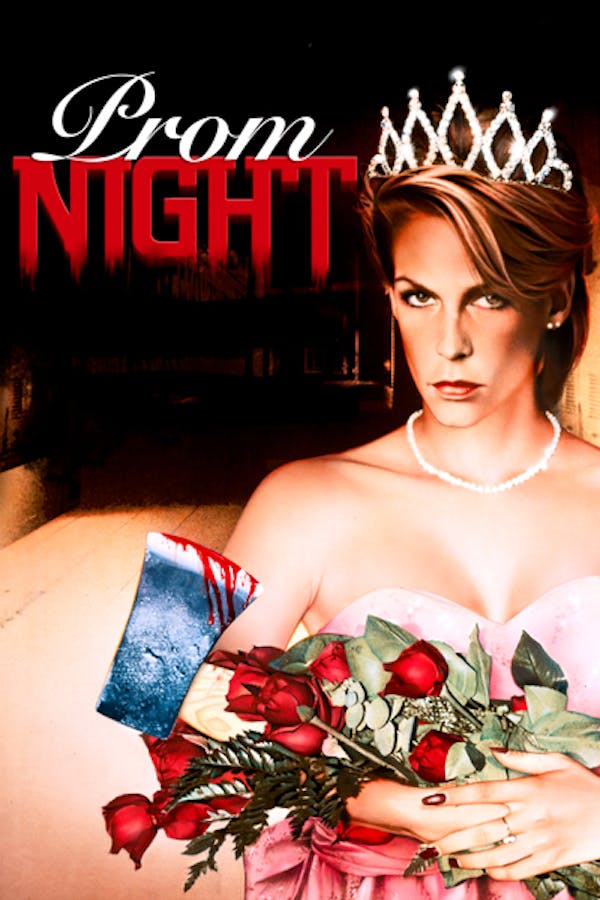 Prom Night
Directed by Paul Lynch
For six long years, Hamilton High School seniors Kelly, Jude, Wendy and Nick have been hiding the truth of what happened to 10-year-old Robin Hammond the day her broken body was discovered near an old abandoned convent. They kept secret how they taunted Robin – backed her into a corner until, frightened, she stood on a window ledge and fell to her death. Fearing they'd be held responsible, they vowed never to tell. However, someone else was there that day and now, is ready to exact their revenge – on prom night.
In this slasher essential, a masked killer stalks four teenagers at their high school's senior prom.
Cast: Jamie Lee Curtis, Leslie Nielsen, Casey Stevens
Member Reviews
Idk about y'all but I loved it! The soundtrack was killer, undertones of camp, but the kills were nothing special other than that it was great
Love some Jamie Lee. and a special appearance from the little orphan annie.
The ending makes no sense to me. Also there are not enough gory deaths.
this must be in my top 10 best slasher movie's of all time everything about it I like. the plot, the kills the killer and even the music. Jamie Lee Curtis is amazing as always once again she is just incredible. it also had a terrifying killer I love the mask it might just be a simple ski mask but it is still creepy as hell. next to terror train which also came out in 1980 and also stars Jamie Lee Curtis are both must watches. 5/5 stars for sure.
Good movie for the time. I enjoyed it.