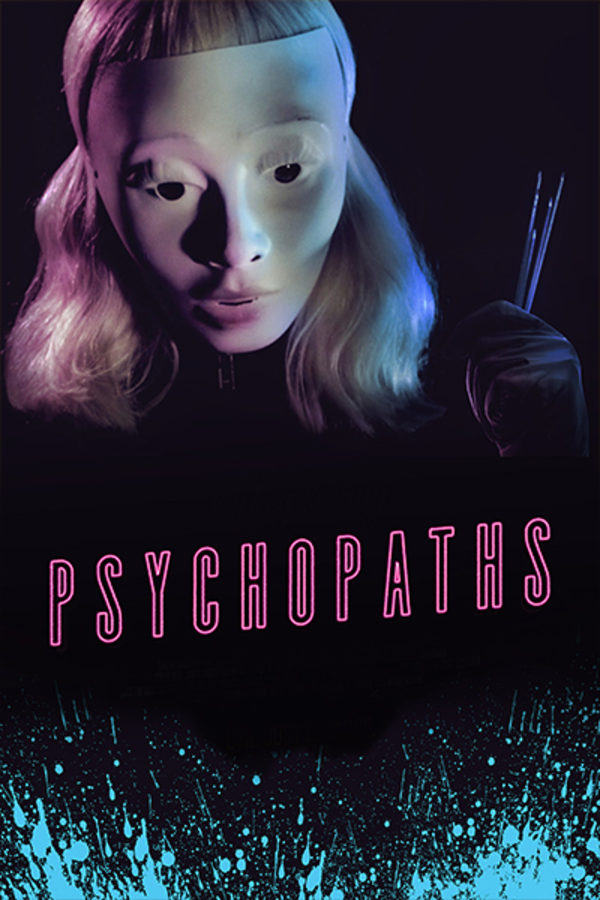 Psychopaths
Directed by Mickey Keating
The paths of multiple serial killers cross over one single, blood soaked night. Which psychopath will survive? Follow the soul of a recently executed serial killer as he descends back to earth and possesses his many followers beneath the full moon. There's Alice, an escaped mental patient who thinks she's living in the 1950s glamour world; Blondie, a beautiful seductress who lures men down into her suburban basement; the Midnight Strangler, first seen claiming a victim in a seedy hotel; and an enigmatic masked contract killer who stalks the city with his own deadly agenda.
PSYCHOPATHS follows the soul of a recently executed serial killer as it descends back to earth and possesses his many followers.
Cast: Ashley Bell, James Landry Hebert, Mark Kassen, Angela Trimbur, Ivana Shein, Sam Zimmerman, Larry Fessenden
Member Reviews
mature female viewer whi doesnt care for most crap produced in this genre speaking. i liked it. just what was summarized minus all the expensive Hollywood FAKE! A HIGHER TRUTH IF YOU WILL. Very promising young director!
mature female viewer who doesnt care much for this genre speaking.
I didn't like it. It could of and should of been a good movie.
Everyone seems to be commenting on the lack of plot. To be fair, if you read the description, nowhere does it really indicate a true plot. It peeks into the life of some sick souls and gives you insight into their individual worlds. It's pretty much an anthology but told through interweaving scenes versus finishing out one story a time. If that's not your kind of movie, don't bother to watch. I'm giving it 2 skulls because it bored me. However, I appreciate what the director was going for--it just could have been executed better.
This had so much potential to be great. The concept is fresh, the actors are great, and the cinematography is gorgeous. Unfortunately, it's unguided. It doesn't feel like there is a pull one way or another. It feels spacey and unfocused. There is no real plot. There isn't a satisfying ending. There is no lead-up to any of the violence. This movie just...is. And I suppose there isn't anything truly bad to say about it, except, maybe, that it's really only good at passing the time.