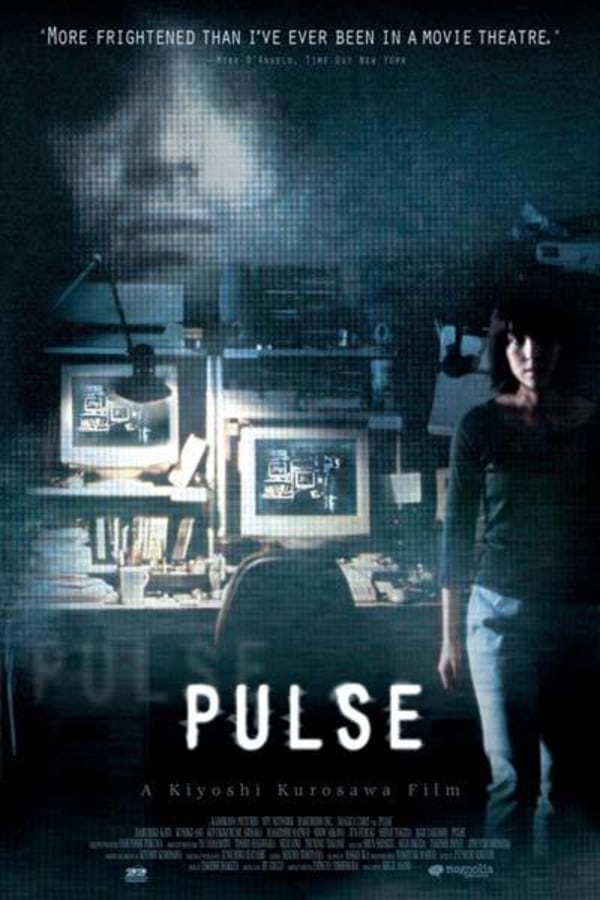 Pulse (Kairo)
Directed by Kiyoshi Kurosawa
A mysterious webcam site claims to offer visitors the chance to connect with the dead in Japanese horror god Kiyoshi Kurosawa's heart-stopping film. A group of friends are rocked by another friend's suicide, and his ghostly reappearance in computer video images. Is he trying to reach out from the afterlife, or is something more sinister afoot? When they find a mysterious disk in the dead man's apartment it launches a program that seems to present odd, ethereal broadcasts of people in their apartments. But there's something strange about these transmissions... (In Japanese with English Subtitles)
A strange website claims to offer visitors the chance to connect with the dead.
Cast: Koyuki, Haruhiko Kato, Aso Kumiko
Member Reviews
Japanese horror at it's most existentially terrifying.
This movie excels in camera work, special effects, setting, and concept, but is way too long and boring for me to enjoy sitting through the very slow, dragged out story of the characters slowly lumbering through each scene. It is super interesting, entertaining, and nostalgic to watch this very early take on how the internet could be a source of urban legends and horror stories. We've moved on from the cursed VHS tape to bizarre websites and ghosts in computers now.
It's far from a perfect movie, but there's definitely a lot to like. Brief pros and cons below! + Genuinely unsettling and creepy + Leaves a lot to the imagination and doesn't bombard you with over-the-top violence and gore + No jump scares + A consistent tone with themes that are still relevant today - Could have been cut down quite a bit (the two-hour runtime is pretty crazy) - Narrative structure can make it difficult to follow - Suboptimal acting