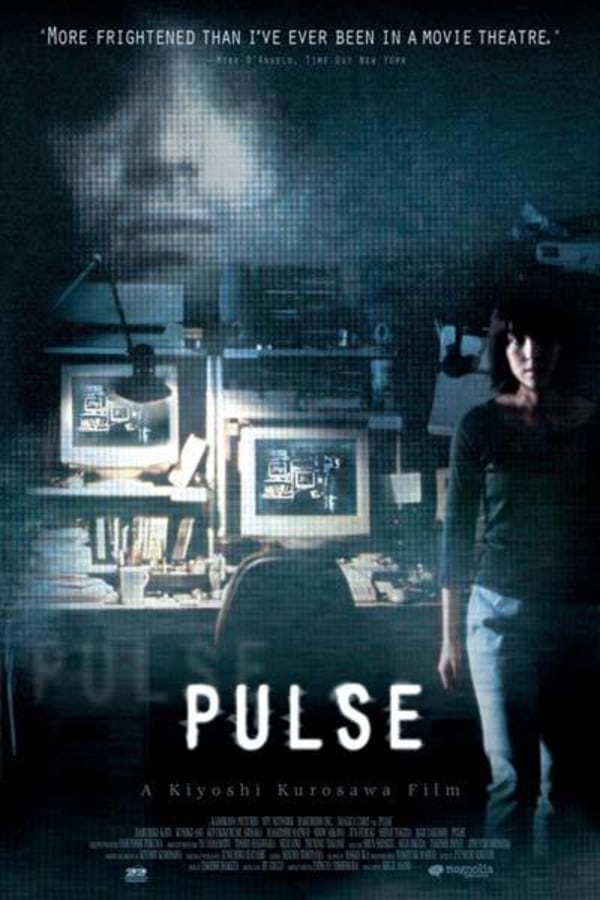 Pulse (Kairo)
Directed by Kiyoshi Kurosawa
A mysterious webcam site claims to offer visitors the chance to connect with the dead in Japanese horror god Kiyoshi Kurosawa's heart-stopping film. A group of friends are rocked by another friend's suicide, and his ghostly reappearance in computer video images. Is he trying to reach out from the afterlife, or is something more sinister afoot? When they find a mysterious disk in the dead man's apartment it launches a program that seems to present odd, ethereal broadcasts of people in their apartments. But there's something strange about these transmissions... (In Japanese with English Subtitles)
A strange website claims to offer visitors the chance to connect with the dead.
Cast: Koyuki, Haruhiko Kato, Aso Kumiko
Member Reviews
It's far from a perfect movie, but there's definitely a lot to like. Brief pros and cons below! + Genuinely unsettling and creepy + Leaves a lot to the imagination and doesn't bombard you with over-the-top violence and gore + No jump scares + A consistent tone with themes that are still relevant today - Could have been cut down quite a bit (the two-hour runtime is pretty crazy) - Narrative structure can make it difficult to follow - Suboptimal acting
A haunting tale of isolation in the digital world. A mysterious early-internet take on a ghost story with full earnestness, telling of a situation where the world ends not with a bang, but with a Windows error noise. This has some of the most uncanny and terrifying sound design that I have ever come across. Truly masterful.
five star movie but can we get better subtitles oh man I couldn't read a lot of parts.
This is such a freaking slow burn. Not only that, the movie cuts really suddenly without any pretense to different protagonists. We spent a while trying to figure out how they were related, and why we seemingly were following like...5 protagonists or something. It was slow, disjointed, and lacked atmosphere in my opinion. I don't know why this is considered a classic. Like, at all.