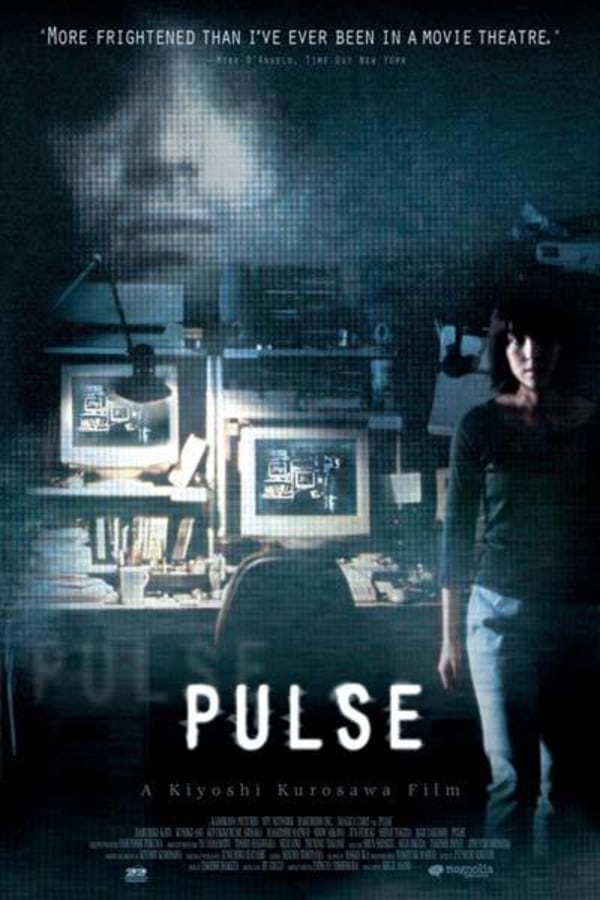 Pulse (Kairo)
Directed by Kiyoshi Kurosawa
A mysterious webcam site claims to offer visitors the chance to connect with the dead in Japanese horror god Kiyoshi Kurosawa's heart-stopping film. A group of friends are rocked by another friend's suicide, and his ghostly reappearance in computer video images. Is he trying to reach out from the afterlife, or is something more sinister afoot? When they find a mysterious disk in the dead man's apartment it launches a program that seems to present odd, ethereal broadcasts of people in their apartments. But there's something strange about these transmissions... (In Japanese with English Subtitles)
A strange website claims to offer visitors the chance to connect with the dead.
Cast: Koyuki, Haruhiko Kato, Aso Kumiko
Member Reviews
Huh. Usually when I read reviews like "it's stupid" "it's boring" "too slow" "nothing happens", I roll my eyes. In this case, however...well, let's just say it doesn't live up to the hype. I have no idea why this is considered such an important horror film. The idea was certainly original but the execution fell flat. So many J-horror films out there are far, far superior to this completely flat, not at all scary, barely creepy art wank.
Too long tho..... didn't make it to the end but it was kinda interesting???
It's very beautiful at times but also very slow. Love the whole retro computer aesthetic and commentary on being alone though.
Agree...don't think hard, just enjoy it.