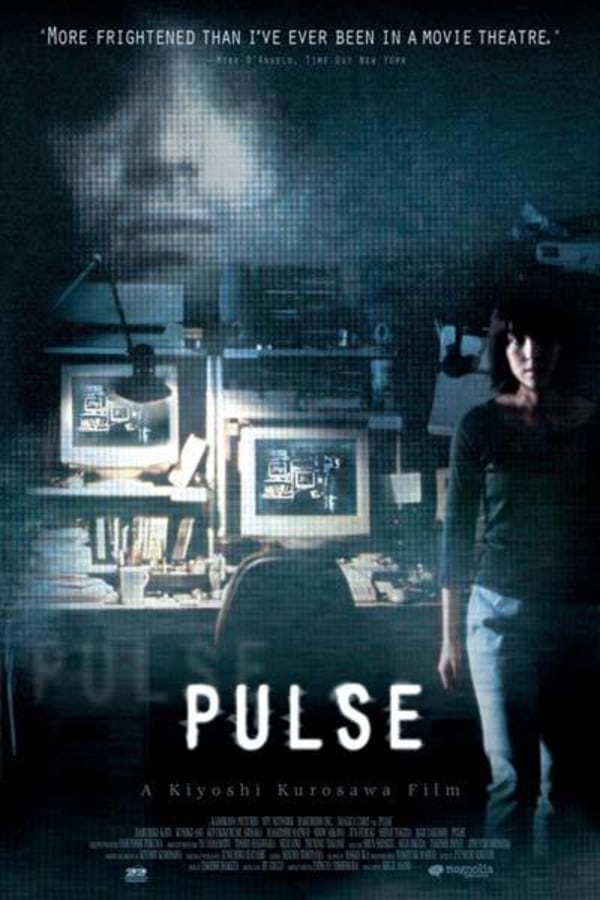 Pulse (Kairo)
Directed by Kiyoshi Kurosawa
A mysterious webcam site claims to offer visitors the chance to connect with the dead in Japanese horror god Kiyoshi Kurosawa's heart-stopping film. A group of friends are rocked by another friend's suicide, and his ghostly reappearance in computer video images. Is he trying to reach out from the afterlife, or is something more sinister afoot? When they find a mysterious disk in the dead man's apartment it launches a program that seems to present odd, ethereal broadcasts of people in their apartments. But there's something strange about these transmissions... (In Japanese with English Subtitles)
A strange website claims to offer visitors the chance to connect with the dead.
Cast: Koyuki, Haruhiko Kato, Aso Kumiko
Member Reviews
This one always freaked me out.
One of those movies I kept watching waiting for the solid plot to gain purchase around the next bend in the road. Alas, I was dissapointed. Some real potential here, but we got lost along the way.
Everything electronic hates you to death.
Usually I love J-horror but I had a hard time following this. The plot is very convoluted and confusing. Also I simply didn't find it that scary. Perhaps this is because of the ponderously slow pace of the film, perhaps I'm just having an off day. I expected more from this and I was left a little disappointed.
Not as good as I was hoping, but still an effective little movie, with a couple great scares