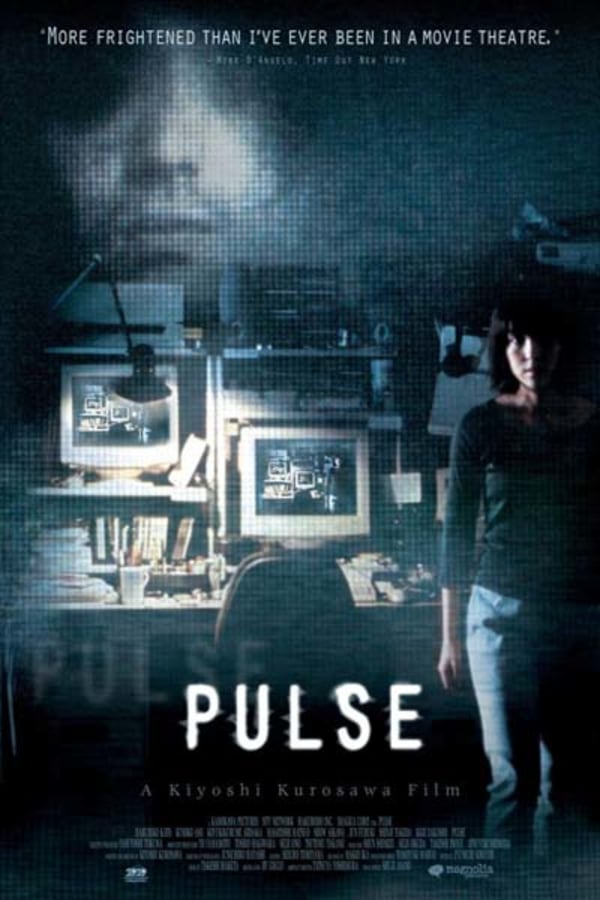 Pulse (Kairo)
Directed by Kiyoshi Kurosawa
A mysterious webcam site claims to offer visitors the chance to connect with the dead in Japanese horror god Kiyoshi Kurosawa's heart-stopping film. A group of friends are rocked by another friend's suicide, and his ghostly reappearance in computer video images. Is he trying to reach out from the afterlife, or is something more sinister afoot? When they find a mysterious disk in the dead man's apartment it launches a program that seems to present odd, ethereal broadcasts of people in their apartments. But there's something strange about these transmissions... (In Japanese with English Subtitles)
A strange website claims to offer visitors the chance to connect with the dead.
Cast: Koyuki, Haruhiko Kato, Aso Kumiko
Member Reviews
Liked the Japanese version better, Japanese horror movies are normally pretty good
The plot develops really slowly but I think the movie turned out creepier for it. I like that there aren't any cheap scares either. Overall enjoyed it and think it's definitely worth at least one watch the whole way through (under blankets, in the dark, with a nice ho beverage for comfort).
sooooooo slow. The story is okay, because the metaphor is strong and applies especially to today's obsession with connectivity and social media. But seriously, this movie was slow af.