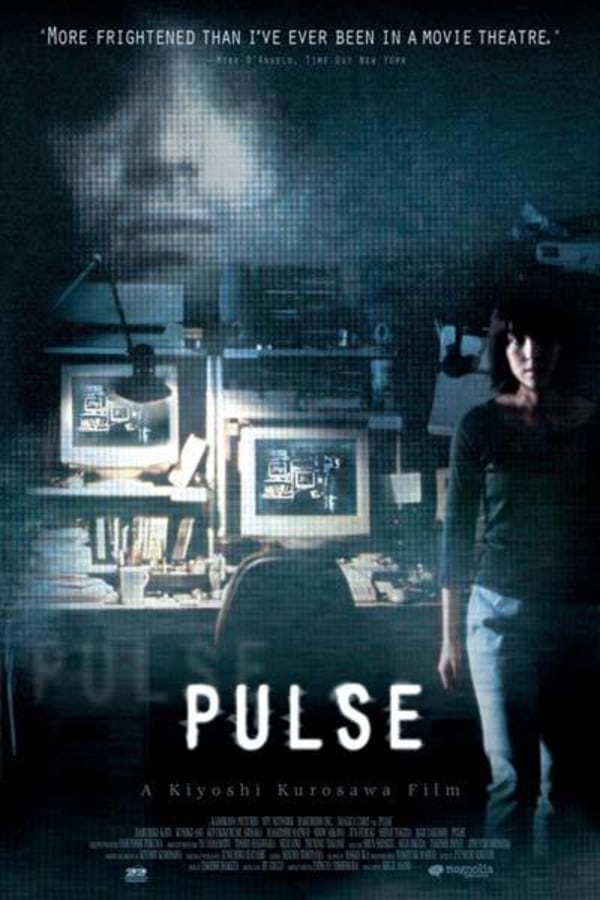 Pulse (Kairo)
Directed by Kiyoshi Kurosawa
A mysterious webcam site claims to offer visitors the chance to connect with the dead in Japanese horror god Kiyoshi Kurosawa's heart-stopping film. A group of friends are rocked by another friend's suicide, and his ghostly reappearance in computer video images. Is he trying to reach out from the afterlife, or is something more sinister afoot? When they find a mysterious disk in the dead man's apartment it launches a program that seems to present odd, ethereal broadcasts of people in their apartments. But there's something strange about these transmissions... (In Japanese with English Subtitles)
A strange website claims to offer visitors the chance to connect with the dead.
Cast: Koyuki, Haruhiko Kato, Aso Kumiko
Member Reviews
love. more of an art film than a horror film, so if you're used to blood, guts, and/or jump scares, this ain't for you. more contemplative than scary.
After seeing both the remake and the original I can honestly say neither are very good. The remake suffers from trying too hard to amp up the violence in the material. This version suffers from being too mundane and repetitive in the dialogue. The idea is clearly there. There are one or two genuine frights, but the execution is just poor.
Mostly good. Four red skulls, one white skull.
I think it's unique that not all movies have to give the exposition to you, and that you're discovering things at the same time as your protagonists or not discovering them. Sometimes it works, sometimes it doesn't. In this case it does work, but that doesn't save this movie from being too long, too drawn out, and too boring. I've seen the American version and it's not any better. Great concept but a poor execution. Some interesting shots though that did make me Shudder. *wink*
A lot of different elements to the horror in this movie. Existential and unique.