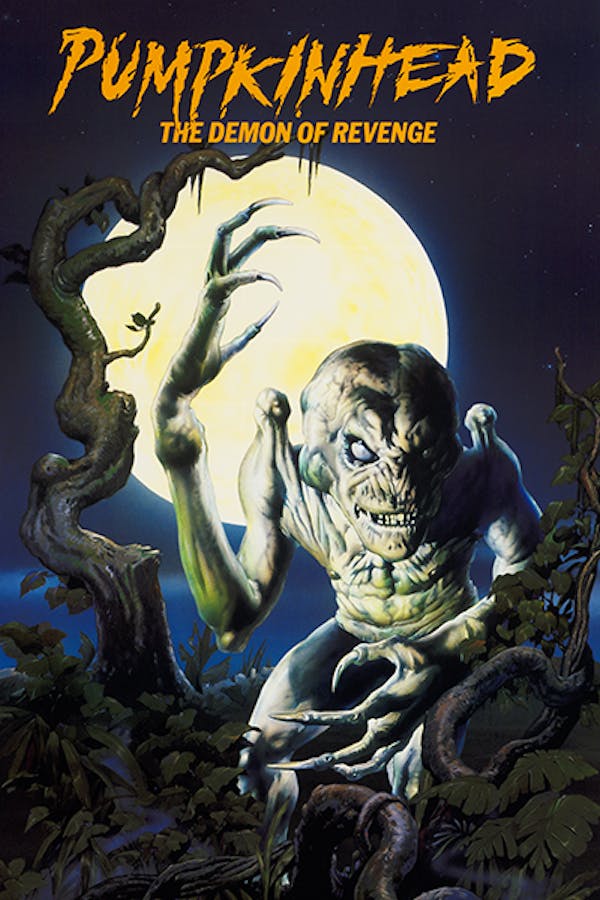 Pumpkinhead
Directed by Stan Winston
When teenagers inadvertently kill his only son, Ed Harley seeks the powers of a witch to bring him back to life, but when she tells Ed the child's death is irreversible, his grief becomes vengeful rage! Ed and the witch invoke an evil demon known as "Pumpkinhead;" however, as the creature exacts revenge on the teens, Ed sees his link to the beast and knows that he must stop its deadly mission before he becomes one with the creature forever! A true horror cult-classic!
Ed Harley invokes an evil demon known as "Pumpkinhead" to avenge the death of his son.
Cast: Cynthia Bain, Jeff East, Joel Hoffman
Member Reviews
Absolutely not what I expected and yet I stayed for the ride. Brilliant.
Cult classic franchise!!! A guilty pleasure!!
There's seriously not a single shot in this flick I don't love. So well done.
Years after it's release, this film still frights and delights. It is timeless in it's own right. Worthy of a re-make.
A great monster movie by the master of monster!