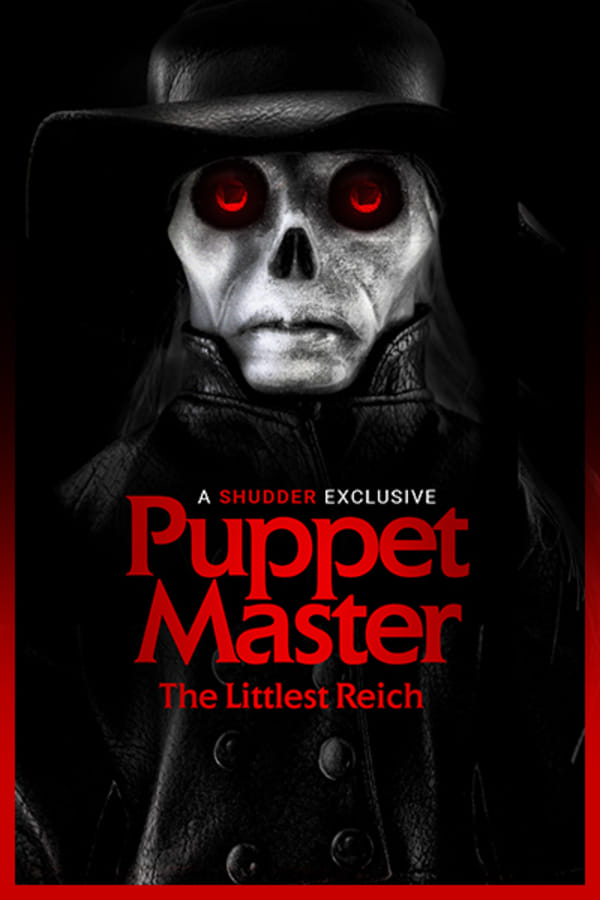 Puppet Master: The Littlest Reich
Directed by Sonny Laguna, Tommy Wiklund
When recently divorced Edgar finds a nefarious looking puppet in his deceased brother's room, he decides to sell the doll at a small-town celebration of the infamous Toulon Murders. But all hell breaks loose when a strange force animates the puppets at the convention, setting them on a bloody killing spree motivated by an evil as old as time. From FANGORIA, PUPPET MASTER: THE LITTLEST REICH is the goriest good time of the year. A SHUDDER EXCLUSIVE.
A strange force reanimates Toulon's Puppets, setting them on their bloodiest spree yet.
Cast: Thomas Lennon, Jenny Pellicer, Udo Kier, Barbara Crampton, Michael Paré
Member Reviews
pretty decent. not scary but the amount of puppets was a nice touch.
This was wayyy better than I figured it would be! I'm a fan of the series & this is like a polished sequel made for the modern age. Gory & fun!
I guess if your a fan of the series you may consider it good but my god this movie has a lot of problems
This one is pretty solid B schlock, with better actors and acting than it deserves. Two severed thumbs up!