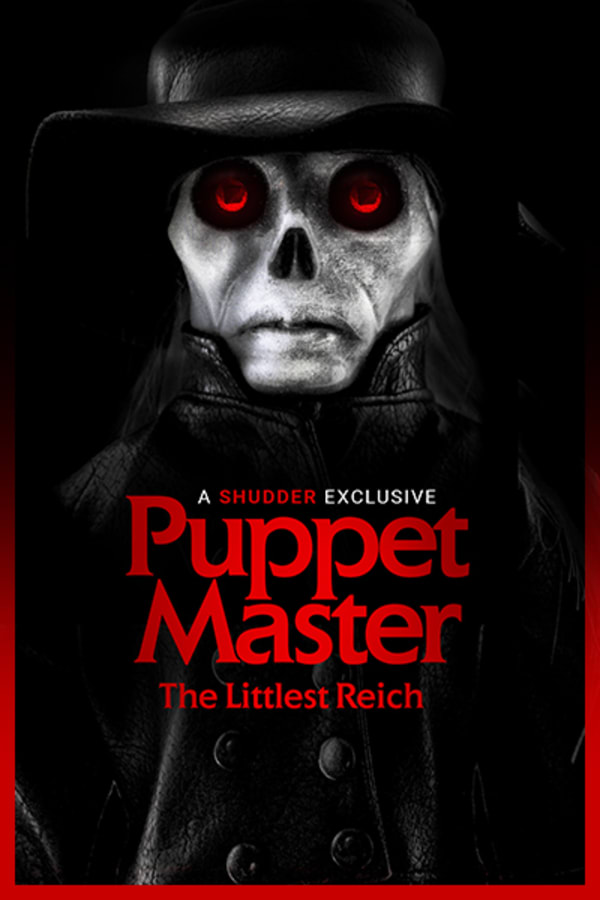 Puppet Master: The Littlest Reich
Directed by Sonny Laguna, Tommy Wiklund
When recently divorced Edgar finds a nefarious looking puppet in his deceased brother's room, he decides to sell the doll at a small-town celebration of the infamous Toulon Murders. But all hell breaks loose when a strange force animates the puppets at the convention, setting them on a bloody killing spree motivated by an evil as old as time. From FANGORIA, PUPPET MASTER: THE LITTLEST REICH is the goriest good time of the year. A SHUDDER EXCLUSIVE.
A strange force reanimates Toulon's Puppets, setting them on their bloodiest spree yet.
Cast: Thomas Lennon, Jenny Pellicer, Udo Kier, Barbara Crampton, Michael Pare
Member Reviews
They really took the Puppet Master franchise to far over twenty years ago. This move is just another disappointment. Just let it die out and come up with a new horror idea. Full moon has a lot of great movies out there but they never know how to stop the sequels.
Did a group watch the first time I saw this. Wasn't expecting much but it surprised me! A lot of fun!
Great puppet master movie!
Had not so high hopes for this movie, but I ended up really liking it !!!