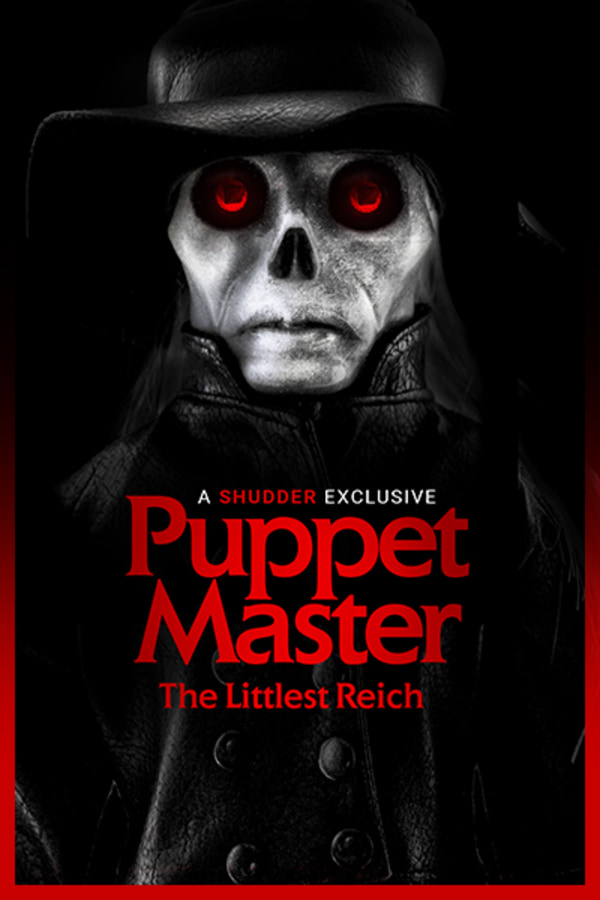 Puppet Master: The Littlest Reich
Directed by Sonny Laguna, Tommy Wiklund
When recently divorced Edgar finds a nefarious looking puppet in his deceased brother's room, he decides to sell the doll at a small-town celebration of the infamous Toulon Murders. But all hell breaks loose when a strange force animates the puppets at the convention, setting them on a bloody killing spree motivated by an evil as old as time. From FANGORIA, PUPPET MASTER: THE LITTLEST REICH is the goriest good time of the year. A SHUDDER EXCLUSIVE.
A strange force reanimates Toulon's Puppets, setting them on their bloodiest spree yet.
Cast: Thomas Lennon, Jenny Pellicer, Udo Kier, Barbara Crampton, Michael Pare
Member Reviews
Barbara Crampton was the best thing about this movie but even she couldn't save it. There are a lot of Puppetmaster movies but this is honestly my least favorite. Too bad no one cares to recapture the magic of the earlier films. Those were the best.There was a time when Full Moon made movies and the goal wasn't just being over the top & ridiculous. Wish Band would realize this and go back to the days of Subspecies.
I was not expecting this movie to be as good as it was. It really blew me away and very pleasantly surprised me. It has the perfect balance of '80s throwback cheese, laugh out loud comedy, and displayed love for the horror genre. I can't wait to see the other ones if their appear on Shudder some time.
Surprised me in a good way. Easily the best of the series.