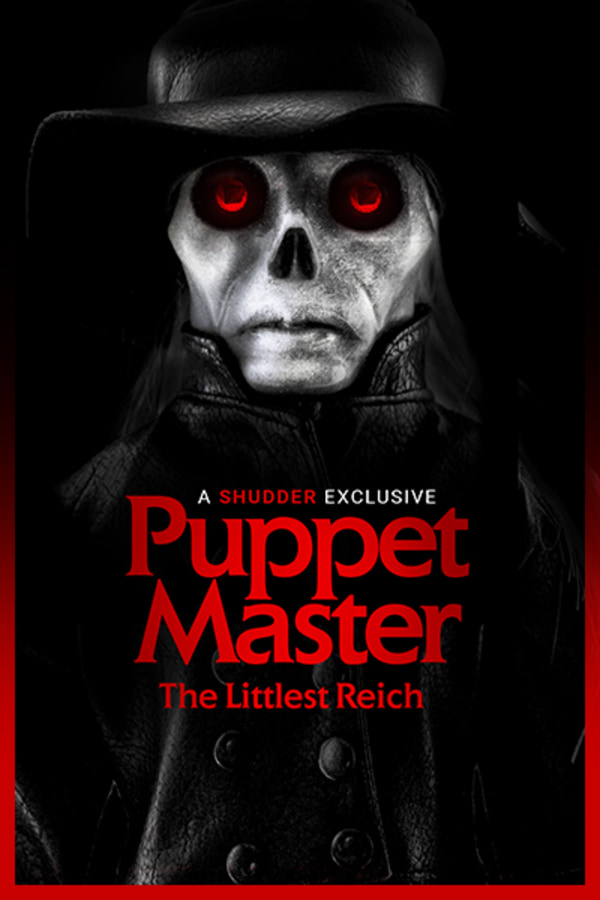 Puppet Master: The Littlest Reich
Directed by Sonny Laguna, Tommy Wiklund
When recently divorced Edgar finds a nefarious looking puppet in his deceased brother's room, he decides to sell the doll at a small-town celebration of the infamous Toulon Murders. But all hell breaks loose when a strange force animates the puppets at the convention, setting them on a bloody killing spree motivated by an evil as old as time. From FANGORIA, PUPPET MASTER: THE LITTLEST REICH is the goriest good time of the year. A SHUDDER EXCLUSIVE.
A strange force reanimates Toulon's Puppets, setting them on their bloodiest spree yet.
Cast: Thomas Lennon, Jenny Pellicer, Udo Kier, Barbara Crampton, Michael Pare
Member Reviews
Shame on you for ruining the puppets!
Having seen the rest of the series, naturally, I had to partake of this one. It is what it is: low-budget but fun. What happened with the plot, though? (lol) All over the map much?
The gore was a nice little thing but this movie lacks in the atmosphere, nor does it stick to the lore, the Puppets were made to fight the faction they are supporting in this movie. Missing too many of the classic puppets are missing. There was a followable lore to the series. This movie chucks it out the window and completely falls apart by the end. Speaking of the end that is also a letdown, it makes zero sense and makes the rest of the movie just feel cheap.