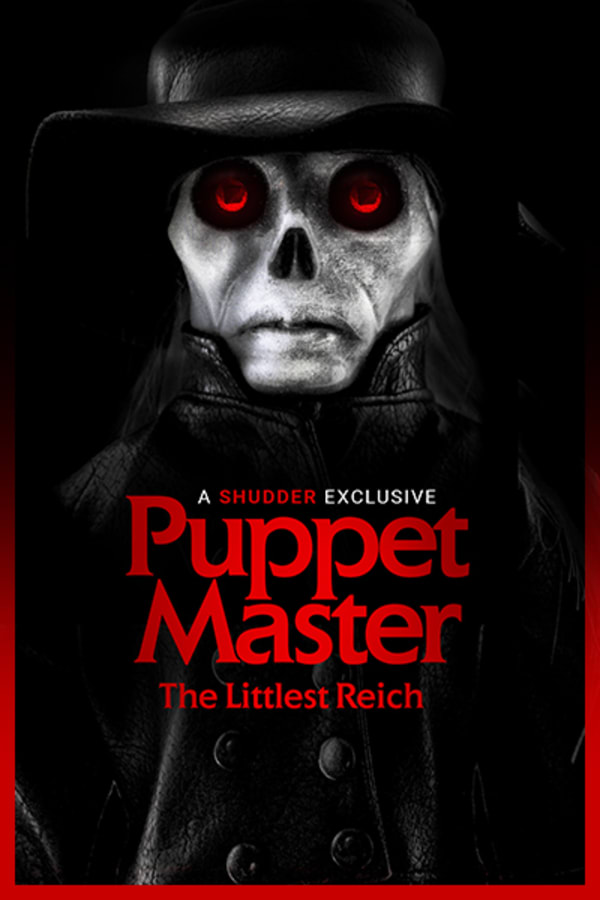 Puppet Master: The Littlest Reich
Directed by Sonny Laguna, Tommy Wiklund
When recently divorced Edgar finds a nefarious looking puppet in his deceased brother's room, he decides to sell the doll at a small-town celebration of the infamous Toulon Murders. But all hell breaks loose when a strange force animates the puppets at the convention, setting them on a bloody killing spree motivated by an evil as old as time. From FANGORIA, PUPPET MASTER: THE LITTLEST REICH is the goriest good time of the year. A SHUDDER EXCLUSIVE.
A strange force reanimates Toulon's Puppets, setting them on their bloodiest spree yet.
Cast: Thomas Lennon, Jenny Pellicer, Udo Kier, Barbara Crampton, Michael Pare
Member Reviews
You people have horrible taste. Thank goodness I skipped through to see what was up.
Holy shit!! That was a badass movie!!!
I love the Puppet Master franchise, but something seemed off in this installment. I still can't quite put my finger on what was wrong with this, but I'll try. It lacked the silliness from the first ones and it seemed to take itself way too serious. I consider this one more of a sad horror story where all the characters were way too serious and ran through all the puppet killings super quick without any buildup. I love Thomas Lennon, but even he managed to be unlikable in this along with every other character. I would like to see someone else try a remake of Puppet Master, but give it that goofy yet gory feel the original movies had.