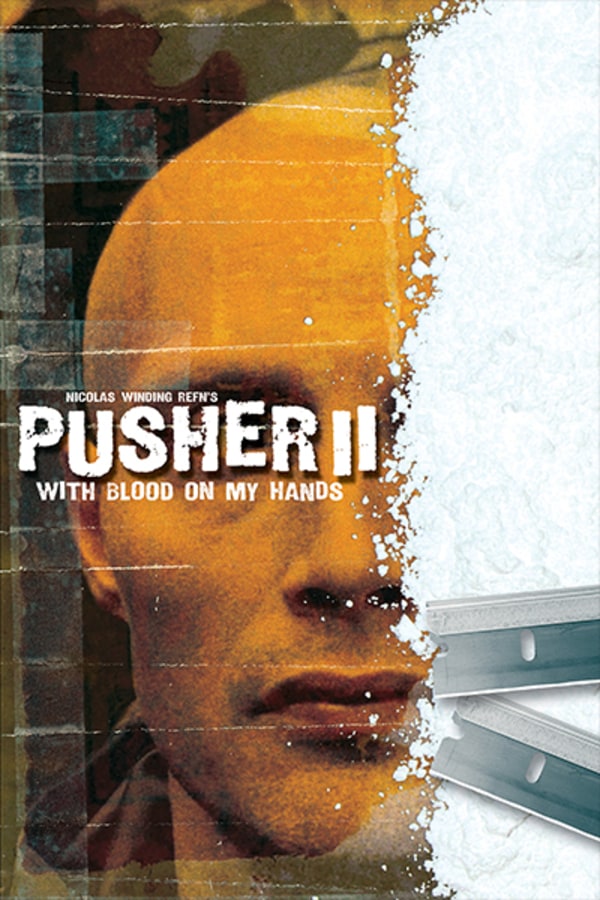 Pusher 2: With Blood on My Hands
Directed by Nicolas Winding Refn
PUSHER II tells the story of Tonny (Mads Mikkelsen), a crook from the Copenhagen underworld whose previous run-in with a baseball bat has left his mind addled and unreliable. Having just been released from prison, Tonny tries to bring order to his life and gain the respect of his father, the Duke, a notorious gangster who appears to have nothing but contempt for his son. Tonny soon learns that nothing in this new life comes easy. Trying to repay a debt held over from prison, he makes misstep after misstep, running further afoul of the Duke. On top of it all, Tonny must contribute to the upbringing of a baby boy which may or may not be his own. Battling the scorn of all around him as well as his own drug-fuelled delirium, Tonny must forge a path toward some form of redemption, or perish in the attempt.
Tonny (Mads Mikkelsen) is released from prison - again. This time he has his mind set on changing his broken down life, but that is easier said than done.
Cast: Mads Mikkelsen, Leif Sylvester, Anne Sørensen
Member Reviews
Fantastic. If you're into REAL crime movies, this is your cup of tea. I've seen the first two and they're equally excellent. These are movies about criminals and some crime is hard to watch - so be aware of what you're getting into.
personally, I prefer the first one but this is still great.
I love this series of films. Visceral and honest. If you have ever lived in eastern Europe the style of film hits home.
If you loved the first one, this one doesn't disappoint.