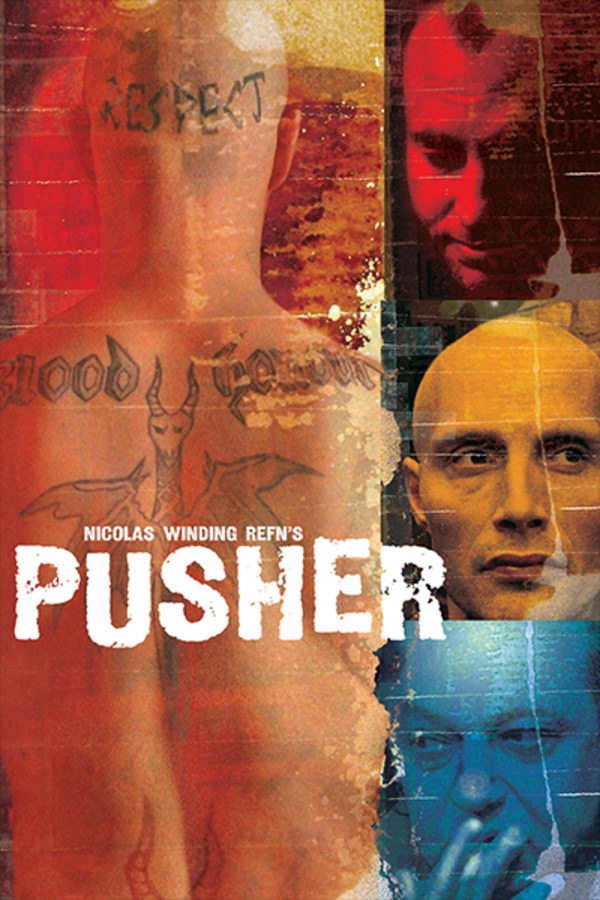 Pusher
Directed by Nicolas Winding Refn
PUSHER is the story of Frank, a small-time drug dealer who is about to experience the worst week of his life. After a complicated heroin deal goes wrong and he loses both the money and the merchandise, Frank finds himself massively in debt to the Balkan drug baron Milo. The squeeze is on.
A small-time drug dealer's life goes kaboom in Nicolas Refn's underworld debut.
Cast: Mads Mikkelsen, Kim Bodnia, Zlatko Buric, Laura Drasbæk
Member Reviews
Sorry I got cut off. These review forms are really touchy and post too fast if you breathe, it seems like. Anyway, I have known men in that life who have the stress, everyday, of the possibility of something like this happening. If you trust the wrong person (which is almost everyone), your life can be on the line, fast. This movie is gut-wrenching, but people need to see the real deal, not the fantasy. Can't wait to see the second & third movies.
This movie is as authentic as it gets in its portrayal of the streets & the real gangster life, not the glamorized version we see too often. I have known men who have been in situations that spun out of control like this, as
Not a horror but an amazing gangster movie. It proves that Mads Mikkelsen is brilliant in any role!
Fucking great. I keep coming back to watch this over and over.
Really awesome. Never seen this before but I'm definitely in for the trilogy. Ending was abrupt but beautiful.