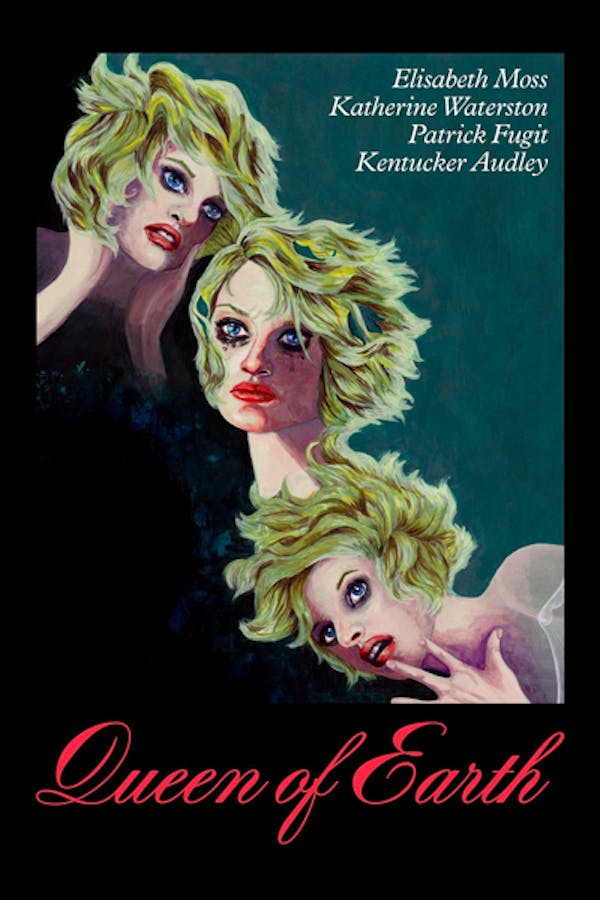 Queen of Earth
Directed by Alex Ross Perry
Shaken by her father's death and a difficult breakup, Catherine retreats to the lakeside cabin of her friend Virginia in an attempt to heal. But their once-strong friendship begins to strain, with the constant presence of boy-next-door Rich further amplifying the simmering tension between the women.
Two women retreat to a cabin, where simmering tension and psychological breaks threaten to boil over.
Cast: Elisabeth Moss, Katherine Waterston, Patrick Fugit, Kentucker Audley, Keith Poulson
Member Reviews
This isn't a horror movie per se - more of a descent into 'madness' in light of grief & the breakup of a relationship. Both leads were excellent & I thin the fact it has a 93% rating on Rotten Tomatoes says alot! I understand why some people say it's slow but it didn't feel that way for me - I think it just added to the tension. Would watch again. Let's get the rating beyond 2/5 skulls - it deserves so much better!
It's not even scary, it's about a girl that is depressed about her dad's death and that she lost hope in herself
Very slow movie. You know when 2 people talk to each other for ages, the camera doesn't cut away and you end up drifting in and out and not really listening... pretty much did that throughout this entire movie. Love Elizabeth Moss but this was just very... meh. Not sure why it's on Shudder, nothing terribly creepy about it. I know you can't love em all, and unfortunately, this one just wasn't for me
Very well acted and directed movie. It has a great, low budget horror aesthetic similar to that of Friday the 13th, and I believe that the location of the movie plays into that look as well. Aside from those aspects this is not a traditional horror but I hope that does not put people off as it is a very engaging and intense film. Both lead performances are excellent and their character's are both well written and their flaws are really fleshed out as the plot develops which made the movie feel very grounded and generated a great impact by the end.
A film that created tension but never released it. Literally nothing happens. If you want to feel like you loathe 2/3 of the characters and are happy getting wound up and let down then great, otherwise don't bother.