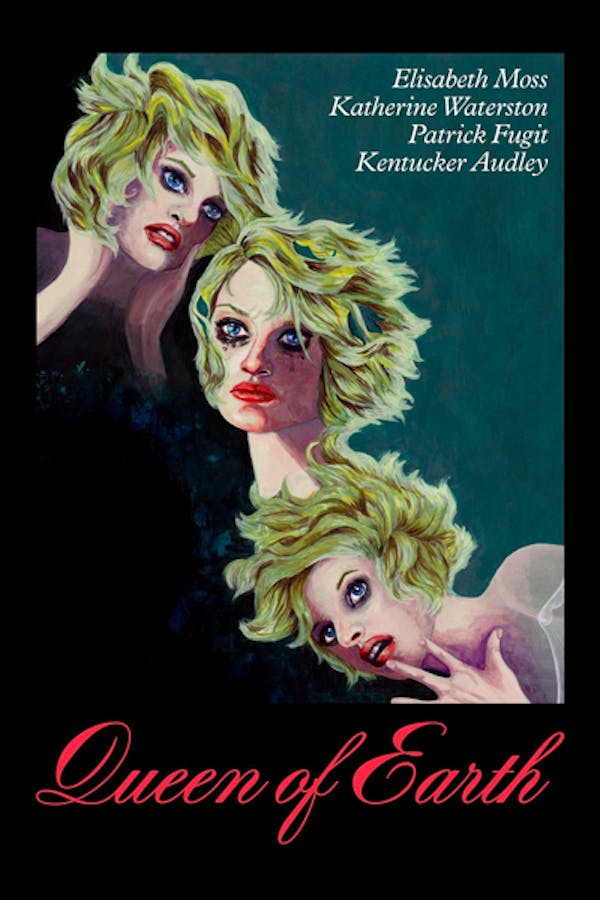 Queen of Earth
Directed by Alex Ross Perry
Shaken by her father's death and a difficult breakup, Catherine retreats to the lakeside cabin of her friend Virginia in an attempt to heal. But their once-strong friendship begins to strain, with the constant presence of boy-next-door Rich further amplifying the simmering tension between the women.
Two women retreat to a cabin, where simmering tension and psychological breaks threaten to boil over.
Cast: Elisabeth Moss, Katherine Waterston, Patrick Fugit, Kentucker Audley, Keith Poulson
Member Reviews
I love Elizabeth Moss but have to say I wasn't a fan of this one
very arty and well acted. Good background music. Lots of tension that goes nowhere.
the bad reviews here are from impatient people, looking for a cheap horror. This is a great character study piece with some genuinely unsettling scenes, representing the horrors of mental illness and feeling isolated. (i don't see why shudder can't have psychological thrillers/horrors that require some thought and concentration as well as the bog standard no-brainer cheap horrors that rely on jump scares and gore - a quick google of the title will inform you of what sort of film you're about to watch)
Good idea, good actors, genuinely felt sad for the girl going through it all and the lack of support she was getting. But...not a horror movie. Literally nothing happens. It's a character piece, and a very good one, but you have to be in the mood for that and not expect anything 'scary'.
A bit of an anomaly here on Shudder. A claustrophobic, detached and sparse drama centred around a growing sense of tension and mental instability between two old friends from privileged upbringings. I loved the rustic camerawork, patchy dialogue and quality acting.