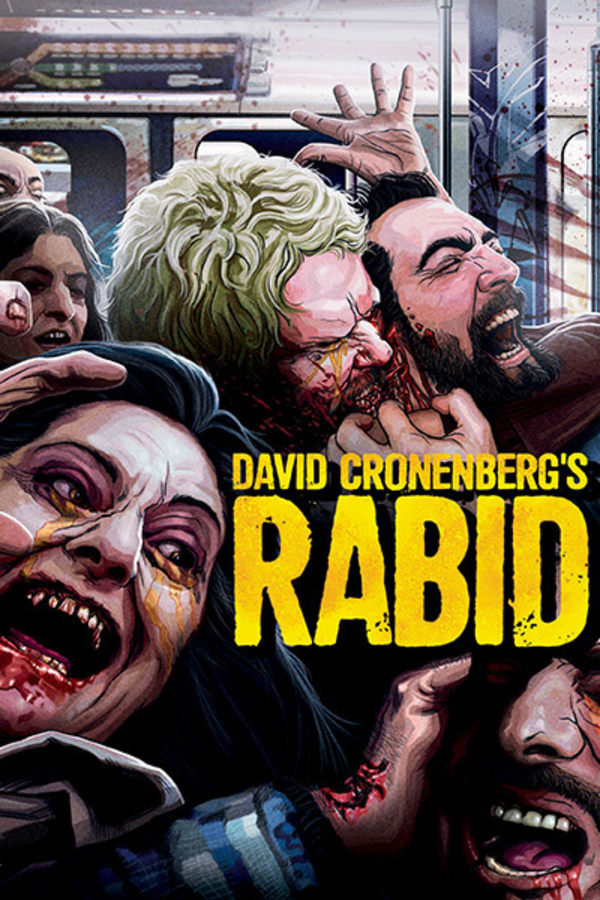 Rabid
Directed by David Cronenberg
In David Cronenberg's must-see cult favorite, a woman named Rose (porn star Marilyn Chambers) develops a thirst for blood after receiving experimental surgery. When Rose wakes up, she finds a stinger under her armpit which she uses to feed off victims, who later turn rabid and attack others. RABID is body horror as only Cronenberg can do, with sex and death inextricably linked thanks to Rose's phallic parasite. Chambers gamely made the leap to "respectable" films, and die-hard disco fans may recognize her bizarro single "Benihana" playing over one particularly nasty attack. Contains strong language, violence and gore.
In David Cronenberg's early cult favorite, a woman develops a thirst for blood after experimental plastic surgery.
Cast: Marilyn Chambers, Frank Moore, Joe Silver
Member Reviews
Joe Bob introduced me to this one, and since Cronenberg is one of my all time favorites, I was excited. It is one of his lesser films, but there's a lot to enjoy here.
Big fan of Cronenberg, but I had not had the chance to watch this one. Really enjoyable body horror, kinda felt the ending just kind of happened instead of a big build but all in all I would recommend it.
Cool stuff. I loved the dump trucks.