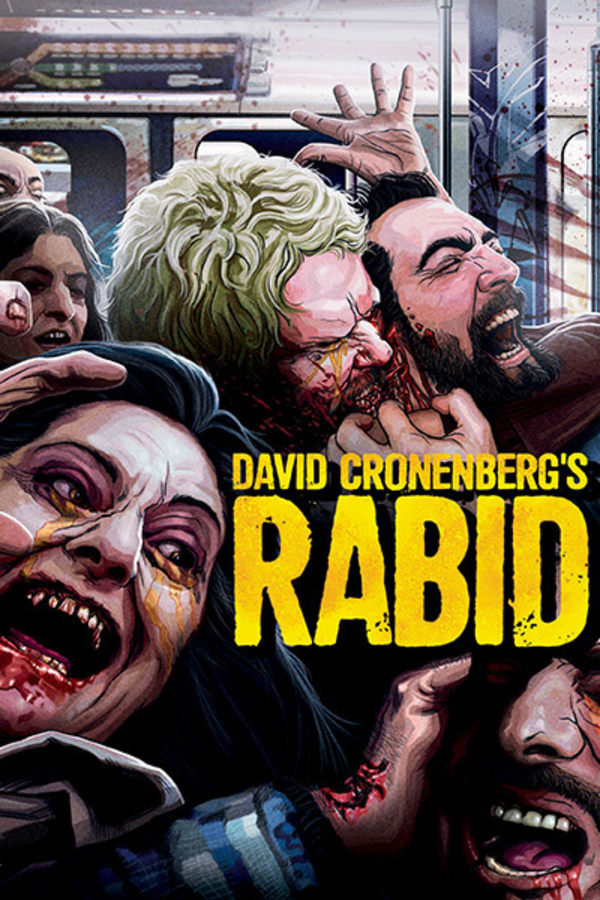 Rabid
Directed by David Cronenberg
In David Cronenberg's must-see cult favorite, a woman named Rose (porn star Marilyn Chambers) develops a thirst for blood after receiving experimental surgery. When Rose wakes up, she finds a stinger under her armpit which she uses to feed off victims, who later turn rabid and attack others. RABID is body horror as only Cronenberg can do, with sex and death inextricably linked thanks to Rose's phallic parasite. Chambers gamely made the leap to "respectable" films, and die-hard disco fans may recognize her bizarro single "Benihana" playing over one particularly nasty attack. Contains strong language, violence and gore.
In David Cronenberg's early cult favorite, a woman develops a thirst for blood after experimental plastic surgery.
Cast: Marilyn Chambers, Frank Moore, Joe Silver
Member Reviews
Cronenberg is always weird, and although I prefer his mid to later flicks, he's a fun filmmaker to watch grow. Rabid has shades of both his legacy of body horror and his legacy of drama. It's just poopier.
Normally I enjoy Cronenburg's movies. This one not so much. It has one gaping hole in the plot, how the hell did she get this affliction? She gets in an accident, is operated on at a cosmetic surgery hospital, and suddenly develops this vampiric stinger that turns people into temporary rabies like cannibals? What?!
Wasn't particularly amazing, but I still really enjoyed it.
SPECTACULARly bad! I mean, the acting, the music, the sets, the costumes, the special effects - all garbage! Thank God for those magnificent breasts because otherwise I don't think I would have made it through. I wanted to jab sharp sticks into my eyes and ears 15 minutes in. I know understand why I have never managed to see this movie in 50 years.
My first Cronenberg film. I really enjoyed it but found it slow in many parts.