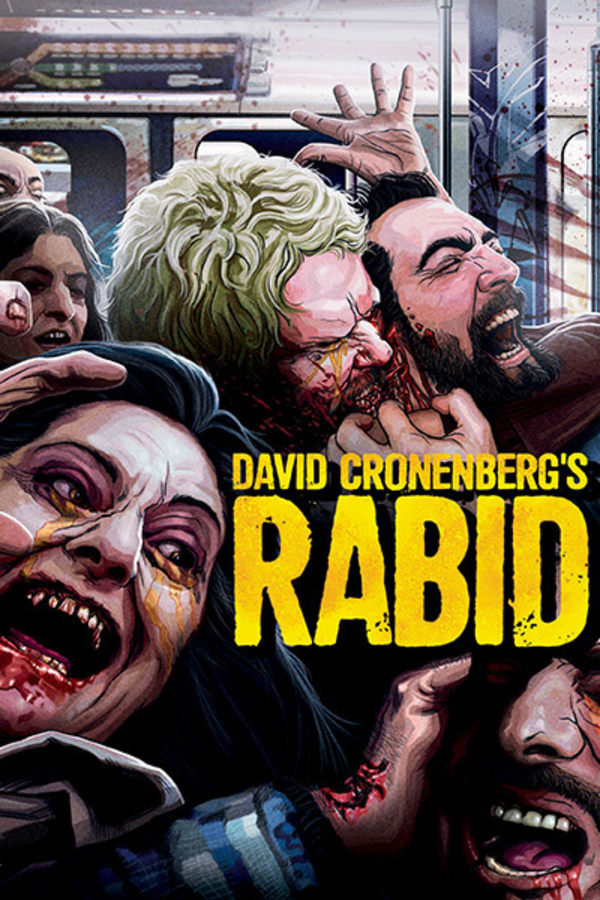 Rabid
Directed by David Cronenberg
In David Cronenberg's must-see cult favorite, a woman named Rose (porn star Marilyn Chambers) develops a thirst for blood after receiving experimental surgery. When Rose wakes up, she finds a stinger under her armpit which she uses to feed off victims, who later turn rabid and attack others. RABID is body horror as only Cronenberg can do, with sex and death inextricably linked thanks to Rose's phallic parasite. Chambers gamely made the leap to "respectable" films, and die-hard disco fans may recognize her bizarro single "Benihana" playing over one particularly nasty attack. Contains strong language, violence and gore.
In David Cronenberg's early cult favorite, a woman develops a thirst for blood after experimental plastic surgery.
Cast: Marilyn Chambers, Frank Moore, Joe Silver
Member Reviews
Cult classic for a reason. Cronenberg has a talent for making the strange fit in seamlessly with the mundane.
a hidden Canadian horror gem classic...marylyn chambers sure was gorgeous obviously a pornstar will shoe her tits lolz
Not his best, not gory enough. Still very well made.
Very good but one of the weaker Cronenberg's body horror movies in my opinion. More focus of the origins of Rose's affliction should have been made. I'm not the kind of absolutely needing an explanation to enjoy a horror movie but this one was basically just a string of killings without reason or meaning although they were gruesome and well done for a 70s movie.No social commentary either witch is rather rare for such a symbolic director. Character development was weak such that I did not care about anyone dying. Shivers was ten times better that Rabid.
Pretty good 70s movie! I'm a 2000s kid so it was pretty old looking for me but it had charm and it was almost comical! It's so unfortunate that Ms chambers is no longer with us but I must say she did great acting here! Totally worth it can't wait for the remake! 5/5 stars!