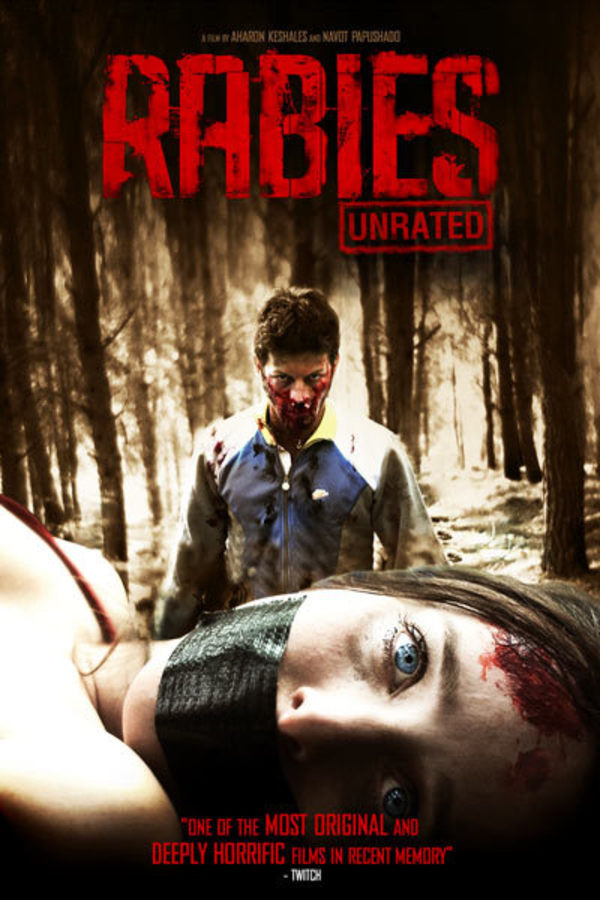 Rabies
Directed by Aharon Keshales
In this clever Israeli slasher, a group of people get caught in a serial killer's web. There are two siblings who've committed a major sin, four teen athletes, a forest ranger and two pervy cops. As each of them enters the woods where the psycho lurks, their decisions lead to terror and torment. But this isn't just a standard slasher in a foreign tongue. RABIES takes horror conventions and veers away from them at the drop of a hat, creating a brilliantly twisted thriller that explores how everyday emotions lie at the root cause of even the most brutal violence. (In Hebrew with English Subtitles)
In this clever Israeli slasher, a group of people get caught in a serial killer's web.
Cast: Lior Ashkenazi, Ania Bukstein, Danny Geva
Member Reviews
very fun! Good character backstories and some humour.
loved it. So original, violent and fun.
Pretty good, and more interesting than most.
Yes, it definitely toys with the genre and though a few situations become ever so predictable. I laughed out loud at the ending. ... of course I have a sick sense of humor!
first movie i have seen ., where the killer did none of the killings .,., its all one big misunderstanding ., sure someone gets killed ., everybody . automatically blames the killer ., overall . its was ok ., on to the next one