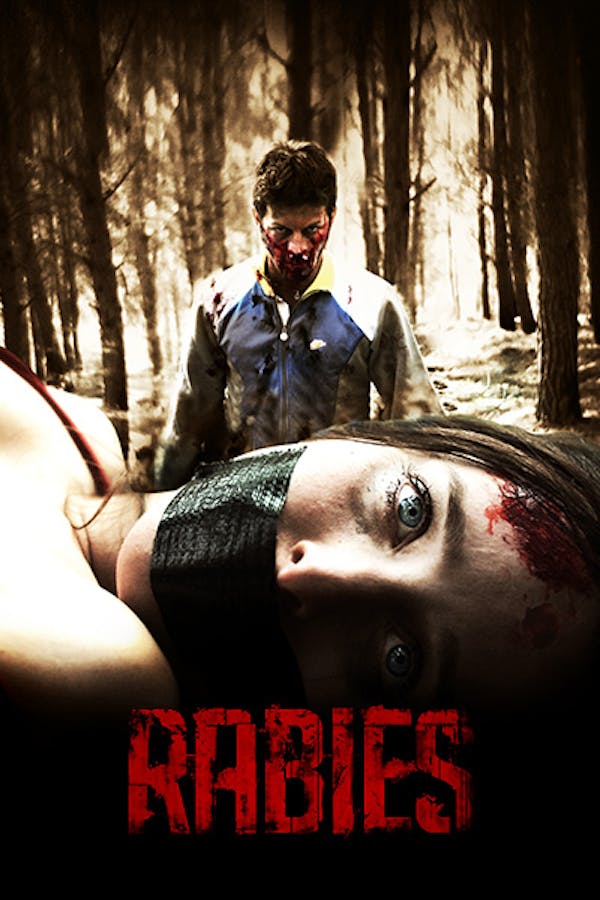 Rabies
Directed by Aharon Keshales
In this clever Israeli slasher, a group of people get caught in a serial killer's web. There are two siblings who've committed a major sin, four teen athletes, a forest ranger and two pervy cops. As each of them enters the woods where the psycho lurks, their decisions lead to terror and torment. But this isn't just a standard slasher in a foreign tongue. RABIES takes horror conventions and veers away from them at the drop of a hat, creating a brilliantly twisted thriller that explores how everyday emotions lie at the root cause of even the most brutal violence. (In Hebrew with English Subtitles)
In this clever Israeli slasher, a group of people get caught in a serial killer's web.
Cast: Lior Ashkenazi, Ania Bukstein, Danny Geva
Member Reviews
YEAH NAH..93 MINITS OF MY LIFE I CAN NEVA GET BACK..WELL MORE LIKE 50 WITH ALL THE FAST4WRDNG I DID..DONT WASTE YR 93 MINITS OF LIFE.
No one had rabies and there was no 'serial' killer, although that guy is the most hateable. Not a terrible movie but not overly impressive either.
Israel's first horror movie! Love Kalevet
Fantastic movie...Not sure why it's called Rabies as no one had rabies