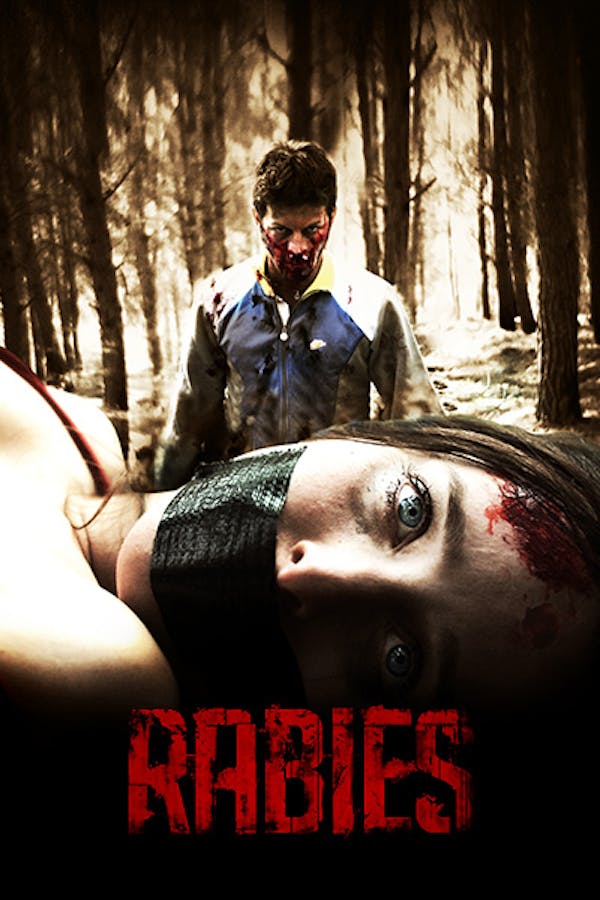 Rabies
Directed by Aharon Keshales
In this clever Israeli slasher, a group of people get caught in a serial killer's web. There are two siblings who've committed a major sin, four teen athletes, a forest ranger and two pervy cops. As each of them enters the woods where the psycho lurks, their decisions lead to terror and torment. But this isn't just a standard slasher in a foreign tongue. RABIES takes horror conventions and veers away from them at the drop of a hat, creating a brilliantly twisted thriller that explores how everyday emotions lie at the root cause of even the most brutal violence. (In Hebrew with English Subtitles)
In this clever Israeli slasher, a group of people get caught in a serial killer's web.
Cast: Lior Ashkenazi, Ania Bukstein, Danny Geva
Member Reviews
couldn't make it to the end, its incredibly dated for 2010, executes the slasher tropes with dialogue about sex and virginity but almost without reverence, imitation rather than homage, other viewers have liked the humor, not me, it has the occasional witty retort but its mostly pervy with irony out of reach. the characters are cluttered and one dimensional which is strange as the viewer spends way to long listening to them, its very American, I was hoping for more Israeli flair, anyways ill stop, very missable film, zero innovation
really good, not what I was expecting at all. Not a classic horror, more a case of people losely connected finding themselves in horrifying situations.
YEAH NAH..93 MINITS OF MY LIFE I CAN NEVA GET BACK..WELL MORE LIKE 50 WITH ALL THE FAST4WRDNG I DID..DONT WASTE YR 93 MINITS OF LIFE.
No one had rabies and there was no 'serial' killer, although that guy is the most hateable. Not a terrible movie but not overly impressive either.