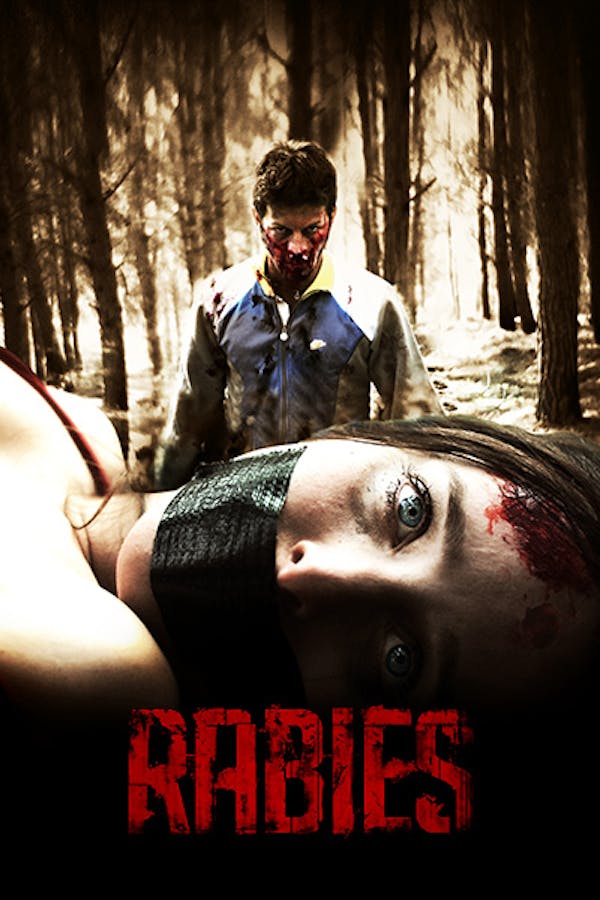 Rabies
Directed by Aharon Keshales
In this clever Israeli slasher, a group of people get caught in a serial killer's web. There are two siblings who've committed a major sin, four teen athletes, a forest ranger and two pervy cops. As each of them enters the woods where the psycho lurks, their decisions lead to terror and torment. But this isn't just a standard slasher in a foreign tongue. RABIES takes horror conventions and veers away from them at the drop of a hat, creating a brilliantly twisted thriller that explores how everyday emotions lie at the root cause of even the most brutal violence. (In Hebrew with English Subtitles)
In this clever Israeli slasher, a group of people get caught in a serial killer's web.
Cast: Lior Ashkenazi, Ania Bukstein, Danny Geva
Member Reviews
Didn't even finish the film. Literally just felt like a series of an unfortunate events and I detested all of the characters. Nothing really happened in the film and yet a lot happened? Wouldn't recommend at all.
I really loved this, I found myself screaming NOOO at the screen on many occasions. Really tense, I liked it a lot.
Absolutely fantastic! I loved this film, even though I found it hard to watch at time's especially the guy and dog combo... as my partner says when it comes to films..."Never help anybody 😂" . It's a bit like a Greek tradegy/comedy of errors, the acting truly makes it shine and pulls at your heart strings and at the end you feel sorry for most of them even one character that earlier on you hated. I think this is a masterpiece and yet another great film I wouldn't have seen without SHUDDER.
Excellent horror movie, with an underlying dark comedy twist so subtle and dark that many will probably miss it....yet there are many darkly ironic moments. Extremely well acted, and one of the few horror films where you actually feel for some of the characters.