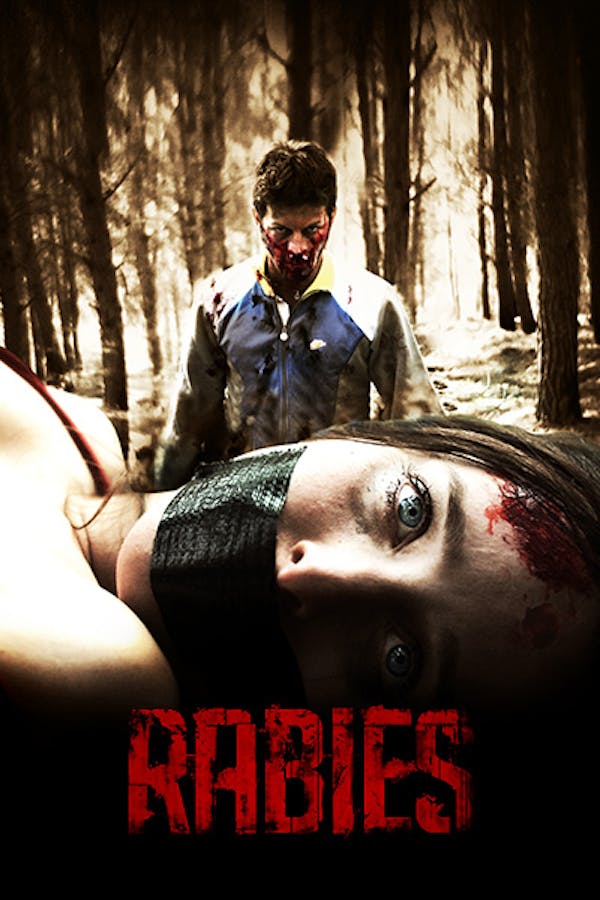 Rabies
Directed by Aharon Keshales
In this clever Israeli slasher, a group of people get caught in a serial killer's web. There are two siblings who've committed a major sin, four teen athletes, a forest ranger and two pervy cops. As each of them enters the woods where the psycho lurks, their decisions lead to terror and torment. But this isn't just a standard slasher in a foreign tongue. RABIES takes horror conventions and veers away from them at the drop of a hat, creating a brilliantly twisted thriller that explores how everyday emotions lie at the root cause of even the most brutal violence. (In Hebrew with English Subtitles)
In this clever Israeli slasher, a group of people get caught in a serial killer's web.
Cast: Lior Ashkenazi, Ania Bukstein, Danny Geva
Member Reviews
My first Hebrew movie. Really enjoyed this. Quite different to other horrors and slashers..but its one of the days when one thing impacts with another and you wish you hadnt got outa bed today. Small cast but very good acting by all
Good one, a bit different style of a slasher
What a strange film, I didn't love it but I didn't hate it. There is nothing really deep here, just a bunch of subplots interweaved together. The serial killer at the beginning is indirectly responsible for everything that happens to the characters but has nothing to do with the actual movie itself.