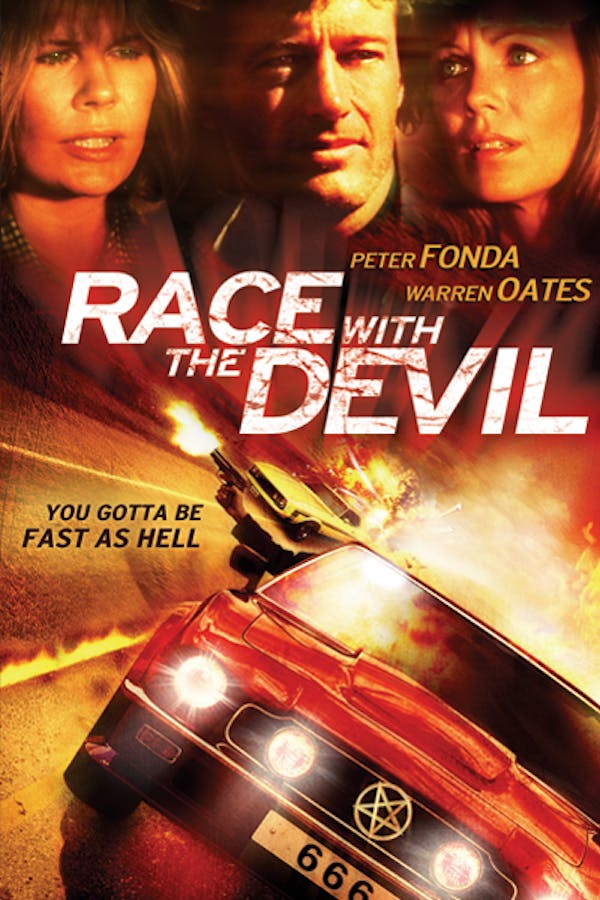 Race With the Devil
Directed by Jack Starrett
Frank, Roger and their wives take off for Colorado in a recreational vehicle, looking forward to some skiing and dirt biking. While camping en route, they witness a satanic ritual human sacrifice, but the local sheriff finds no evidence to support their claims and urges them to continue on their vacation. On the way, however, they find themselves repeatedly attacked by cult members, and they take measures to defend themselves.
After two vacationing couples accidentally witness a satanic cult's human sacrifice, they find themselves being pursued by the devil worshippers.
Cast: Peter Fonda, Warren Oates, Loretta Swit, Lara Parker, R.G. Armstrong
Member Reviews
This one is really good. I always heard about this movie, tried to catch it on tv a few times but always missed it. To me, more of an action movie with horror elements in it but very entertaining nonetheless. Love the retro 70s vibe, & cast. More older quality gems like this would be nice. Good job! 👍🏼
this was a great movie and I'm glad that I gave this old classic a try. really tense and suspenseful .and great acting
Good movie great cast .. first saw this when was in the Marine Corps in the early 70s .... Had since got the DVD but .. I was glad to see you guys picked it up !!You're doing a great jo you are doing a great job keep it up
Fun drive-in era thriller. Some great scenes and over the top 70's thrills.