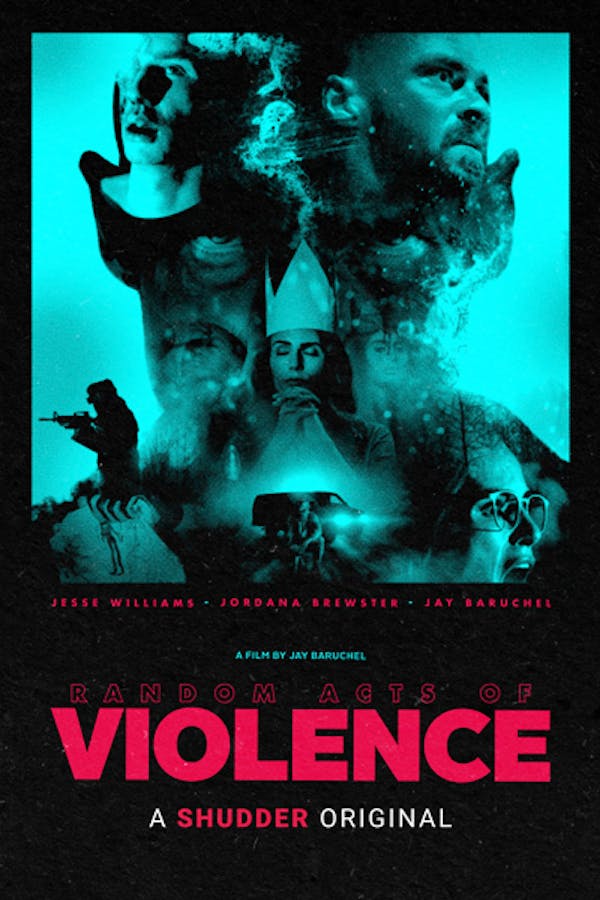 Random Acts of Violence
Directed by Jay Baruchel
When comic book creator Todd Walkley embarks on a road trip to a convention, people start getting killed. It soon becomes clear that a crazed fan is using Todd's "SLASHERMAN" comic as inspiration for the brutal murders. As the bodies pile up–and Todd's friends and family become victims themselves–Todd will be forced to take artistic responsibility. A SHUDDER ORIGINAL
A masked maniac uses a comic book killer for inspiration in this vicous slasher from Jay Baruchel.
Cast: Jesse Williams, Jordana Brewster, Jay Baruchel, Niamh Wilson
Member Reviews
Interesting setup but doesnt really go anywhere. It seems like they wanted to do a deconstruction of horror films and horror media but they never make their point clear. It's worth a watch but know in advance the ending is frustrating and not satisfying.
Nice and gory. Started slow, didn't understand the relevance of the black family and the ending got a bit too long and preachy but not a bad flick..
It started strong, and ended average. Didn't understand the black family.
a nice quick one! enough gore and plot to be satisfied
I really liked this movie.