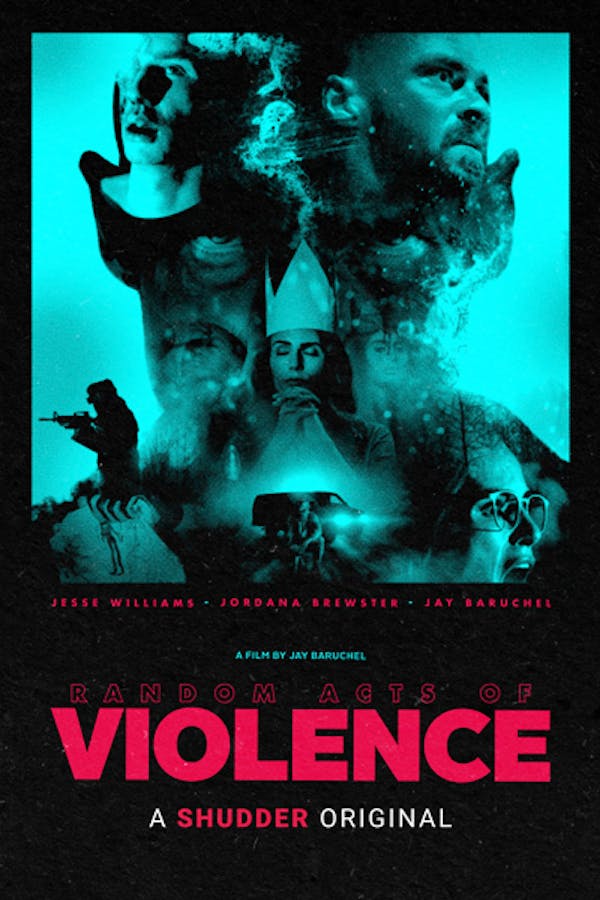 Random Acts of Violence
Directed by Jay Baruchel
When comic book creator Todd Walkley embarks on a road trip to a convention, people start getting killed. It soon becomes clear that a crazed fan is using Todd's "SLASHERMAN" comic as inspiration for the brutal murders. As the bodies pile up–and Todd's friends and family become victims themselves–Todd will be forced to take artistic responsibility. A SHUDDER ORIGINAL
A masked maniac uses a comic book killer for inspiration in this vicous slasher from Jay Baruchel.
Cast: Jesse Williams, Jordana Brewster, Jay Baruchel, Niamh Wilson
Member Reviews
idk the tone felt inconsistent. kinda funny but wanting to be serious.
Soooooooo good!!! 100% recommend. Great story line, very well acted, nothing cheesy about it at all. Well done!
That was fucking good....I am glad I guessed the numbers on what they were in the beginning.
Really enjoyed this, the couple bickering kind of broke it a bit for me, was just so petty and pointless. Ending was obvious but still well done.