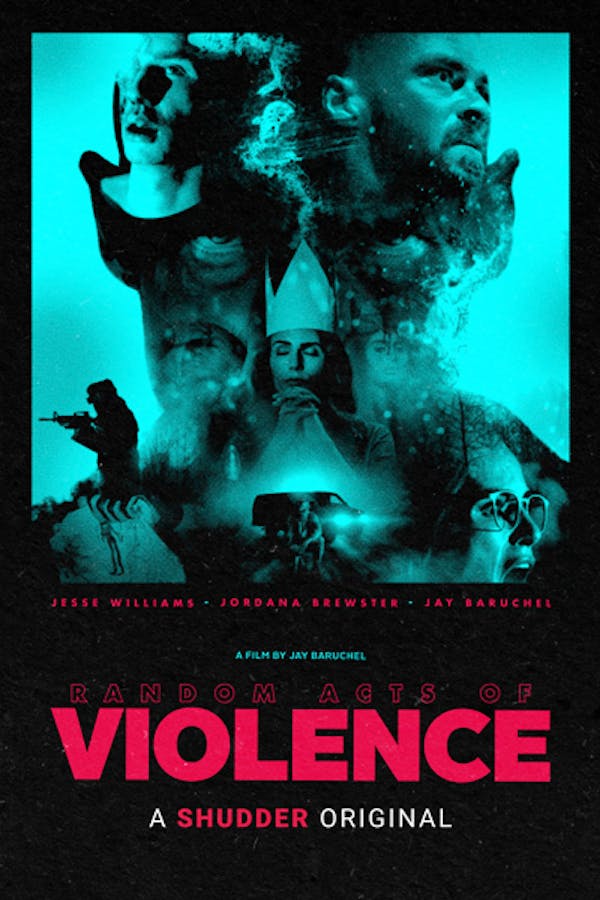 Random Acts of Violence
Directed by Jay Baruchel
When comic book creator Todd Walkley embarks on a road trip to a convention, people start getting killed. It soon becomes clear that a crazed fan is using Todd's "SLASHERMAN" comic as inspiration for the brutal murders. As the bodies pile up–and Todd's friends and family become victims themselves–Todd will be forced to take artistic responsibility. A SHUDDER ORIGINAL
A masked maniac uses a comic book killer for inspiration in this vicous slasher from Jay Baruchel.
Cast: Jesse Williams, Jordana Brewster, Jay Baruchel, Niamh Wilson
Member Reviews
Good kills, interesting story, decent acting. Don't really get the message overall though
A well produced film let down by its poor acting. I feel like they had to include background music in every scene to try to cover the stale display of performance from its actors. Had a strong start but then got worse and worse throughout
Another 5 skull from Shudder. This original is in the same vibe as Hunted (which is a superb film). Just the right amount of eye candy, gore, violence and mystery. Well acted as well. I usually dislike slashers. They just don't appeal to me. They're often cheaply made, predictable and follow a trope format which is easily turned into meta-horror like the Scream series. Random Acts of Violence creates a compelling universe, and subverts most tropes (there's still a few but they work quite well). This movie felt more like Smokin Aces had a baby with Hunted than another Friday the 13th wannabe. Check it out, and again: THANKS SHUDDER!
I don't think there was enough gore/kill scenes in it. I was expecting more but it fell short for me.