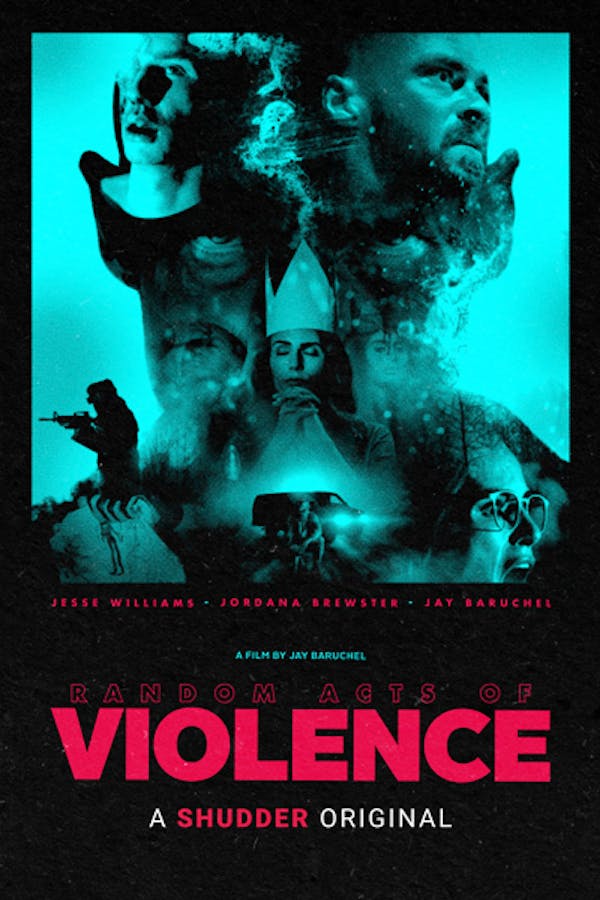 Random Acts of Violence
Directed by Jay Baruchel
When comic book creator Todd Walkley embarks on a road trip to a convention, people start getting killed. It soon becomes clear that a crazed fan is using Todd's "SLASHERMAN" comic as inspiration for the brutal murders. As the bodies pile up–and Todd's friends and family become victims themselves–Todd will be forced to take artistic responsibility. A SHUDDER ORIGINAL
A masked maniac uses a comic book killer for inspiration in this vicous slasher from Jay Baruchel.
Cast: Jesse Williams, Jordana Brewster, Jay Baruchel, Niamh Wilson
Member Reviews
Loved this movie, I would definitely recommend if you like gore.
This was a better movie than I originally anticipated. Definitely would recommend.
I really liked the concept of this one. Shudder Originals just keep bringing it! I like the graphic novel animations as well. Very nicely done. :)
This one divided us. This is really a 2.5 skull rating. Except that it's a two. But it's also really a three. But not. Okay? Good. Slow start. Literally didn't pay attention to the opening 20mins because our ice creams jipped us with the amount of chocolate coating. Screw you, Magnum. You'll be hearing from our lawyers. My point being, that it was unnecessary. Also, bad casting between young and old main character. Fire that person. Otherwise, was pretty good.
A great premise for a movie dripping with style backed by an 80's slasher-score that I am all for. Though I didn't care much for any of the characters, the story kept me invested. The kills aren't as gruesome as traditional Slashers keeping it mostly off-screen, however the aftermath is haunting. Unfortunately, this film lacks interesting characters or character relations, it is void of scares and the films final act was mediocre.