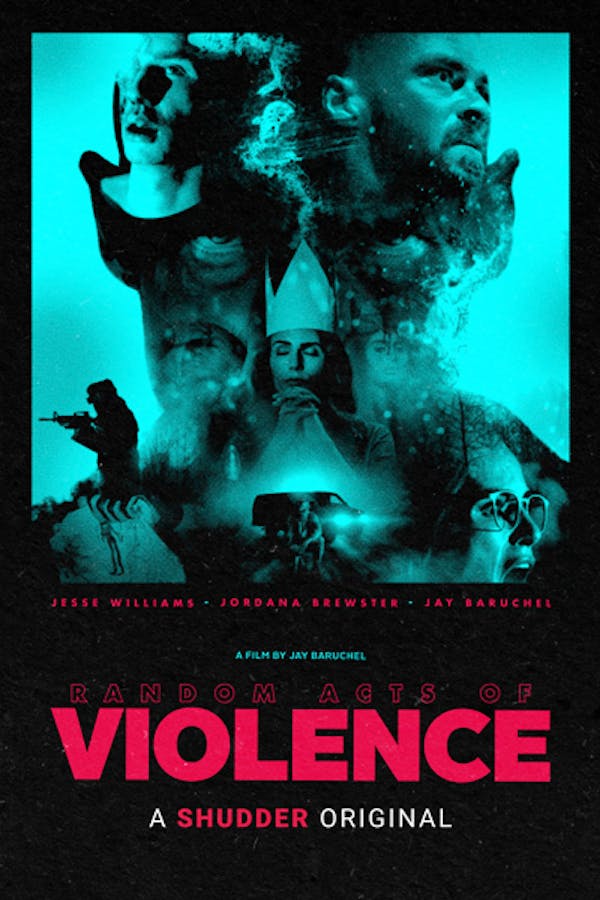 Random Acts of Violence
Directed by Jay Baruchel
When comic book creator Todd Walkley embarks on a road trip to a convention, people start getting killed. It soon becomes clear that a crazed fan is using Todd's "SLASHERMAN" comic as inspiration for the brutal murders. As the bodies pile up–and Todd's friends and family become victims themselves–Todd will be forced to take artistic responsibility. A SHUDDER ORIGINAL
A masked maniac uses a comic book killer for inspiration in this vicous slasher from Jay Baruchel.
Cast: Jesse Williams, Jordana Brewster, Jay Baruchel, Niamh Wilson
Member Reviews
Great movie! Film critics don't understand good film when they see it.
Outstanding movie! I'll watch again.
relevant premise, good slashening, love the main actor but the characters made some questionable choices that i feel we're unrealistic. overall liked the films progression and idea.
Slow starter but turned out decent.
Better than I expected. Nicely filmed and well acted.