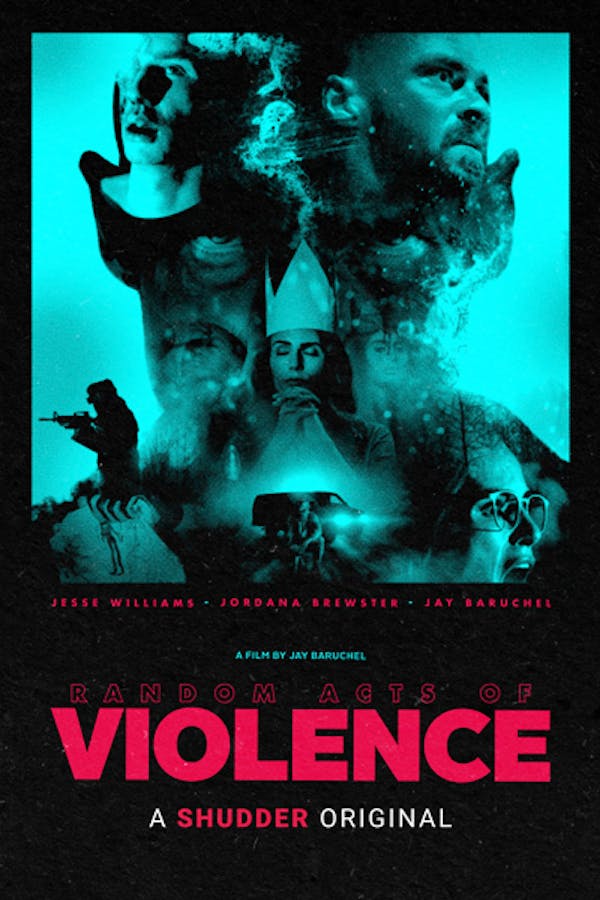 Random Acts of Violence
Directed by Jay Baruchel
When comic book creator Todd Walkley embarks on a road trip to a convention, people start getting killed. It soon becomes clear that a crazed fan is using Todd's "SLASHERMAN" comic as inspiration for the brutal murders. As the bodies pile up–and Todd's friends and family become victims themselves–Todd will be forced to take artistic responsibility. A SHUDDER ORIGINAL
A masked maniac uses a comic book killer for inspiration in this vicous slasher from Jay Baruchel.
Cast: Jesse Williams, Jordana Brewster, Jay Baruchel, Niamh Wilson
Member Reviews
I really enjoyed this one but the ending is a bit of a let-down.
Pretty good! The build up and the action were good, the killer's monologue was eh.
Pretty well done from a technical perspective, even if it's kinda slow paced, but incredibly pretentious with zero self awareness, which would be ok if the movie didn't also have a long streak of self-righteousness. I really would only recommend it to aspiring writers as an example of parody and deconstruction done badly.
Meh it was okay. Lots of gore put in place of a real plot.
It has some pretty interesting parts, and could've been a decent movie, however it comes off as horribly pretentious. It tries to have social commentary about violence being portrayed in media, but that comes off as painfully ironic as it's a violent movie. Constant contradictions, and an air of artsy fartsy pretentious commentary made it rather unenjoyable.