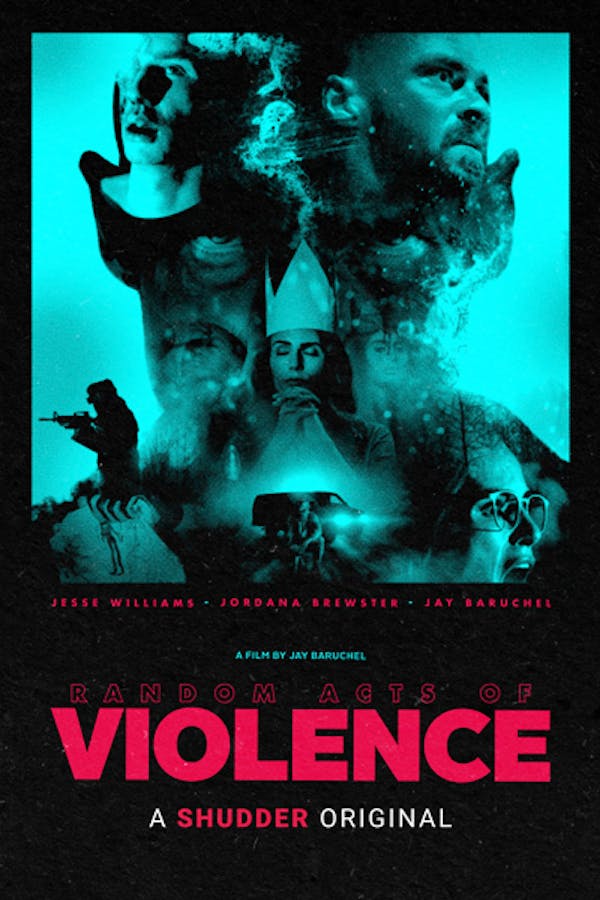 Random Acts of Violence
Directed by Jay Baruchel
When comic book creator Todd Walkley embarks on a road trip to a convention, people start getting killed. It soon becomes clear that a crazed fan is using Todd's "SLASHERMAN" comic as inspiration for the brutal murders. As the bodies pile up–and Todd's friends and family become victims themselves–Todd will be forced to take artistic responsibility. A SHUDDER ORIGINAL
A masked maniac uses a comic book killer for inspiration in this vicous slasher from Jay Baruchel.
Cast: Jesse Williams, Jordana Brewster, Jay Baruchel, Niamh Wilson
Member Reviews
Very cool story line; engaging; good acting with a few exceptions; would highly recommend! Satisfying ending!
Gore! Great effects. Fun story. Killer was bit lame. Could have used a sex scene. Fun ride. Little bit "Jeepers Creepers" little bit "se7en" with a little reminder of "Texas Chainsaw" last supper scene at the end. Score should have been more like the opening credits. I will view this again!!!
Loved this movie!! Gory and disturbing!
Great!!! A true slasher film finally