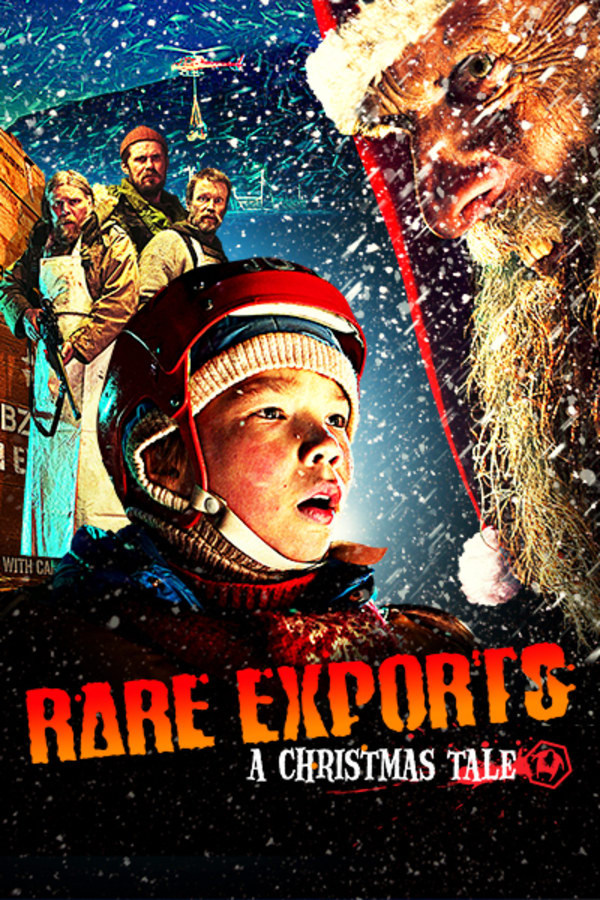 Rare Exports: A Christmas Tale
Directed by Jalmari Helander
In this darkly comic gem, it's Christmas Eve in northern Finland, and an archeological dig has just unearthed Santa Claus. But this Santa isn't one you want coming to town. When local children begin disappearing, Pietari and his father capture the mythological being and attempt to sell Santa to the corporation sponsoring the dig. (In Finnish with English subtitles.) Guest Curator, Elijah Wood: "Absolutely adore this genre/action/adventure Christmas movie. The impending doom of a giant evil Santa Claus caught in melting ice, whilst his creepy old man elves reek havoc, is fantastic dark Christmas fun."
A Finnish archeological dig has unearthed a very dark Santa Claus in this acclaimed gem.
Cast: Onni Tommila, Jorma Tommila, Tommi Korpela
Member Reviews
The first 40 minutes or so is mostly trash but the back half is so absurd I had a pretty good time.
Enjoyable Yuletide horror
One of my favorite movies - Sooo great
Stellar tale, I wish we got to see more of Santa but all in all really fun
This is one of my favorite Christmas films. I bought the Blu-Ray! Note: I personally recommend this as an action-adventure movie with creepy overtones, and NOT as a horror movie. In an adventure movie, the focus is on PREVENTING something horrible from happening, while in a horror movie, the audience is sorely disappointed if something horrible FAILS to happen.