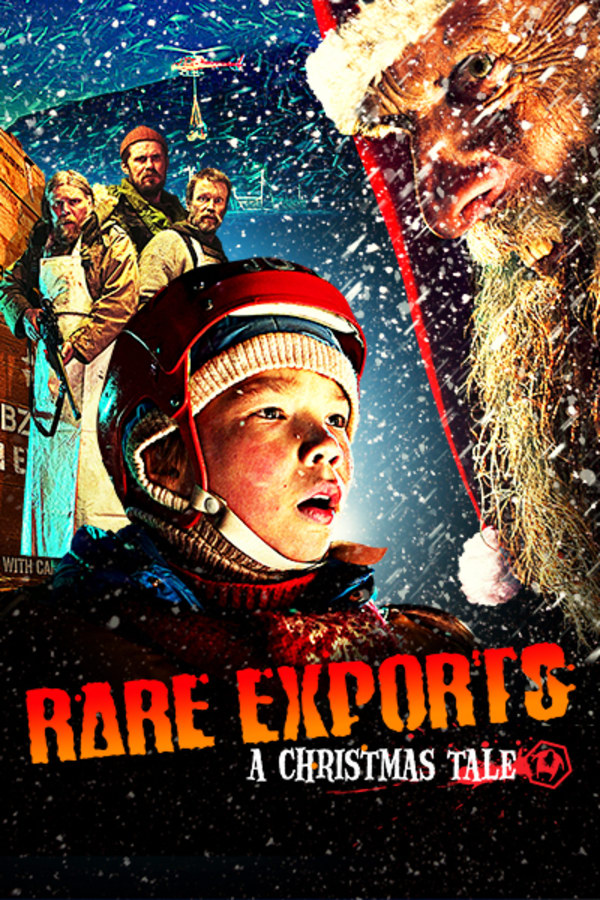 Rare Exports: A Christmas Tale
Directed by Jalmari Helander
In this darkly comic gem, it's Christmas Eve in northern Finland, and an archeological dig has just unearthed Santa Claus. But this Santa isn't one you want coming to town. When local children begin disappearing, Pietari and his father capture the mythological being and attempt to sell Santa to the corporation sponsoring the dig. (In Finnish with English subtitles.) Guest Curator, Elijah Wood: "Absolutely adore this genre/action/adventure Christmas movie. The impending doom of a giant evil Santa Claus caught in melting ice, whilst his creepy old man elves reek havoc, is fantastic dark Christmas fun."
A Finnish archeological dig has unearthed a very dark Santa Claus in this acclaimed gem.
Cast: Onni Tommila, Jorma Tommila, Tommi Korpela
Member Reviews
Only watched the whole thing through because the main little kid was so cute!! Not very scary...or very good, unfortunately, but we love Finland anyways!❤️🇫🇮
This now in my Christmas Movie list every year. It is amazing! Great acting and story line. I cannot even remember how I found it but I watched it twice in a row once I saw it. Highly recommend.
FUN I would have never found it if it hadn't been mentioned in a review
I liked it but too family-ish for me.
Good flick but never actually shows Santa...