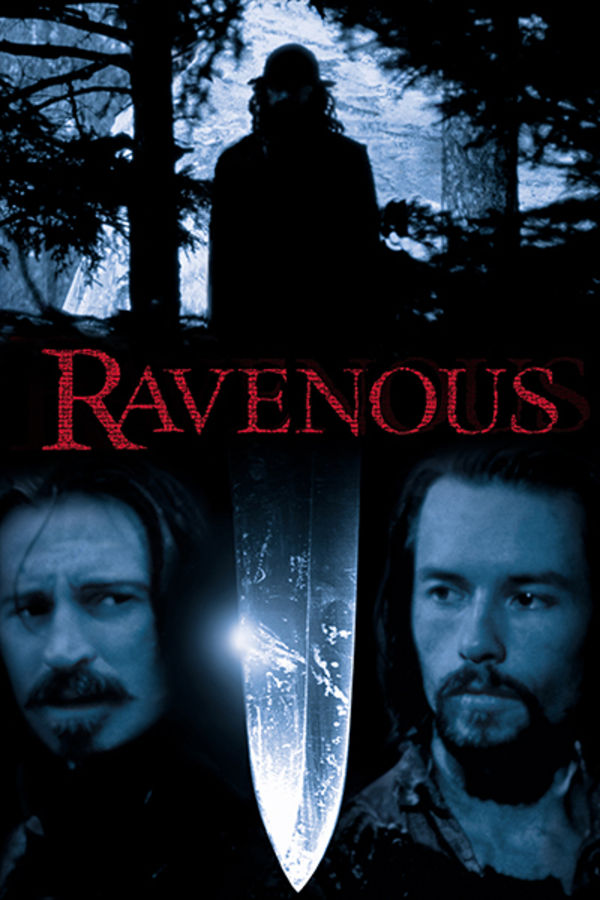 Ravenous
Directed by Antonia Bird
In 1847, the United States was a land of pioneers, of gold-starved Americans making their way west. It was a period of Manifest Destiny, the inevitability of the country extending its boundaries, stretching out its arms and consuming all the land it could. Capt. John Boyd (Guy Pearce) has become both a "hero" and a victim during this period of relentless consumption... in ways he could never have imagined. Boyd's journey to hell begins when an act of cowardice during a horrific Mexican-American War battle earns him banishment to a desolate military outpost, a waystation for western travelers in the barren and icy Sierra Nevada mountains in California.
Soliders stationed in a remote outpost during the Mexican-American war have a close encounter with cannibalism.
Cast: Guy Pearce, Robert Carlyle, David Arquette
Member Reviews
kept my attention, good acting and ok story
What a beautiful story. Great soundtrack, wildly horrific, and extremely fun. Great movie.
This movie might have made a point if it were more well made. Messy script and messy editing.
A few sloppy edits aside, this is pure magic. I love that they thematically connect cannibalism with manifest destiny. Such an inspired idea! The pitchest blackest of pitch black comedies.
Wish the director, a woman from Italy or Spain I think, would have had a chance to make more films. Absolutely a classic must see film!