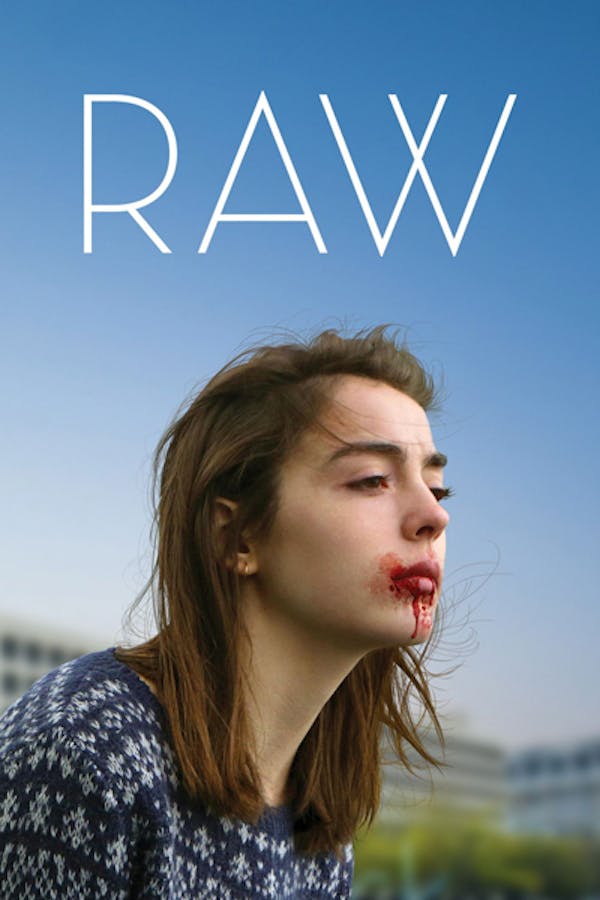 Raw
Directed by Julia Ducournau
RAW tells the story of a teenage girl who joins her sister at a prestigious veterinary college and is forced to partake in a hazing ritual that sees her defying her vegan upbringing by consuming raw rabbit liver. From here she develops an insatiable desire for flesh – of all types, and what we witness is a coming-of-age like no other, an awakening that is carnal and primal and that takes its central character, and its viewing audience, on a journey that is simultaneously harrowing and beautiful.
When a young vegetarian undergoes a carnivorous hazing ritual at vet school, an unbidden taste for meat begins to grow in her.
Cast: Garance Marillier, Ella Rumpf, Rabah Nait Oufella
Member Reviews
@#$&ing absolutely brilliant ....!!!
Brilliant! One of the best films on Shudder right now!