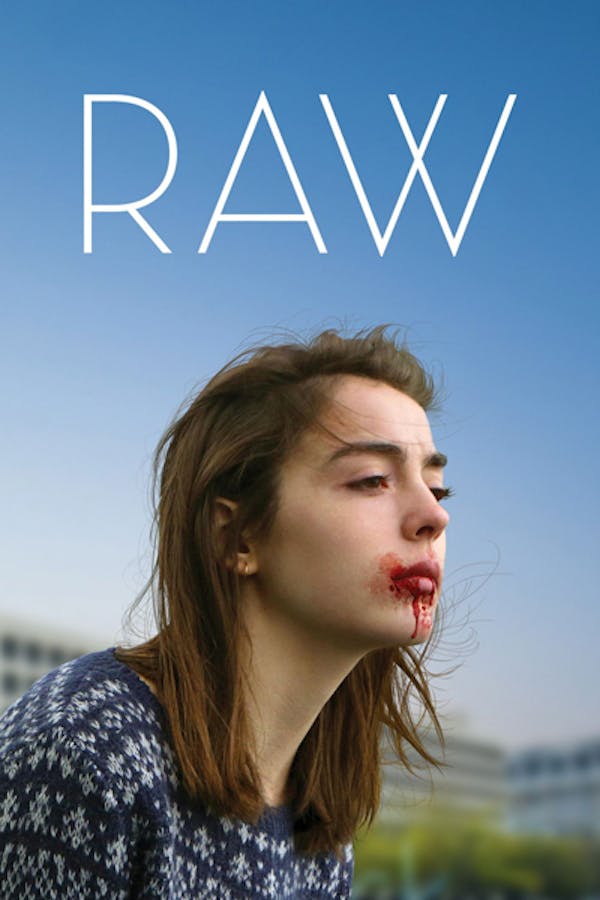 Raw
Directed by Julia Ducournau
RAW tells the story of a teenage girl who joins her sister at a prestigious veterinary college and is forced to partake in a hazing ritual that sees her defying her vegan upbringing by consuming raw rabbit liver. From here she develops an insatiable desire for flesh – of all types, and what we witness is a coming-of-age like no other, an awakening that is carnal and primal and that takes its central character, and its viewing audience, on a journey that is simultaneously harrowing and beautiful.
When a young vegetarian undergoes a carnivorous hazing ritual at vet school, an unbidden taste for meat begins to grow in her.
Cast: Garance Marillier, Ella Rumpf, Rabah Nait Oufella
Member Reviews
worth a watch. but not great.
"Vivid and bracing, but presenting a compelling psychological portrait of a woman seeking self-identity in a hostile social environment, writer-director Julia Ducournau balances tension and suspense with some unforgettably monstrous moments."
An amazing window into coming of age & the pressures of fitting in & adapting to a new environment. The portrayal of her coming into herself becoming a dark horror was very well done & the score is sublime.
Pretty damn good, I'm hard to please but this is good. Highly recommend, minus one star cause of one small plot hole otherwise perfect.