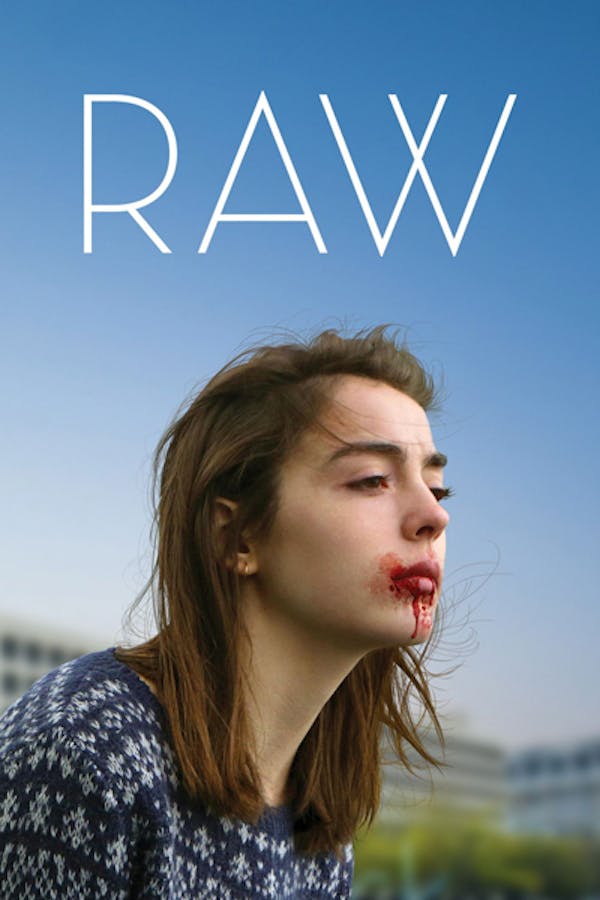 Raw
Directed by Julia Ducournau
RAW tells the story of a teenage girl who joins her sister at a prestigious veterinary college and is forced to partake in a hazing ritual that sees her defying her vegan upbringing by consuming raw rabbit liver. From here she develops an insatiable desire for flesh – of all types, and what we witness is a coming-of-age like no other, an awakening that is carnal and primal and that takes its central character, and its viewing audience, on a journey that is simultaneously harrowing and beautiful.
When a young vegetarian undergoes a carnivorous hazing ritual at vet school, an unbidden taste for meat begins to grow in her.
Cast: Garance Marillier, Ella Rumpf, Rabah Nait Oufella
Member Reviews
Can't watch it in my region! Literally the only reason I signed up!
Pretty decent film. Unfortunately the hype around its release unfortunately proves that you shouldnt believe everything you read/hear. this movie is not that disturbing/graphic. Scenes of violence/gore were pretty tame for a movie where audience members were "passing out/throwing up" I have lieterally seen more graphic scenes in a saw movie......hell even war movies like saving private ryan make this look like disney. so that being said if you are here just for gore YES there is some but NO is it ground breaking. Enjoy this film for its pretty good story, good acting all round, and a sound track that sounds like it belongs to a haunted house movie yet strangly works here...... 3.5 out of 5
not scary but at times hard to watch
This is a modern masterpiece right here! It made me want to hurl often.