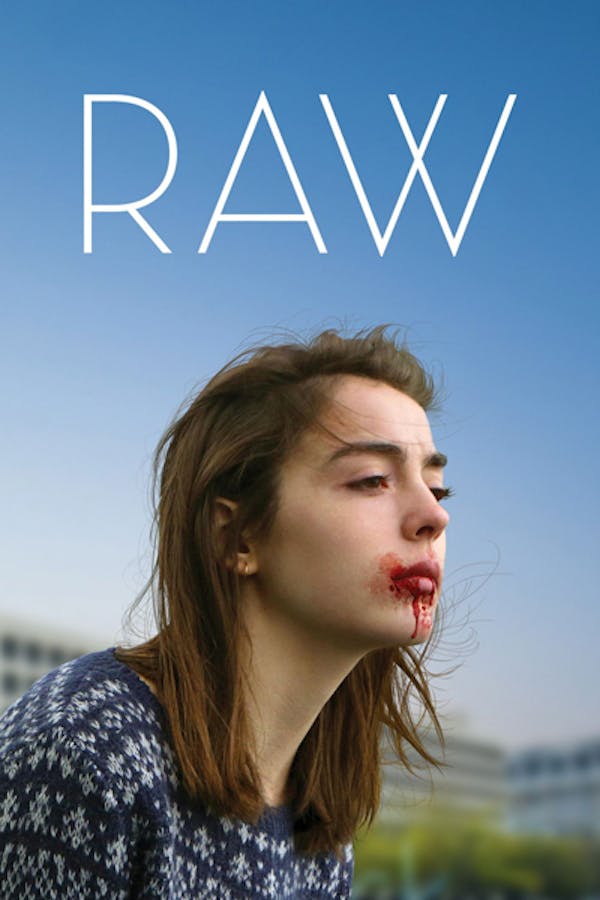 Raw
Directed by Julia Ducournau
RAW tells the story of a teenage girl who joins her sister at a prestigious veterinary college and is forced to partake in a hazing ritual that sees her defying her vegan upbringing by consuming raw rabbit liver. From here she develops an insatiable desire for flesh – of all types, and what we witness is a coming-of-age like no other, an awakening that is carnal and primal and that takes its central character, and its viewing audience, on a journey that is simultaneously harrowing and beautiful.
When a young vegetarian undergoes a carnivorous hazing ritual at vet school, an unbidden taste for meat begins to grow in her.
Cast: Garance Marillier, Ella Rumpf, Rabah Nait Oufella
Member Reviews
I had high hopes for this movie after hearing and seeing a lot of praise for it. I was pretty disappointed with how it was executed. So many plot holes and so much left unexplained. Also, I expected a lot more gore for an R rating. It was nothing special.
no offence but I was so gay for the older sister the entire time LOL
Have been disappointed with SHUDDER as a whole. What a waste of time and money.. anything I search up is not available and most of the movies are B class shit.. Take the free trial, don't waste your money... better yet don't waste your time just get Stan or some other crap. Australian viewer.