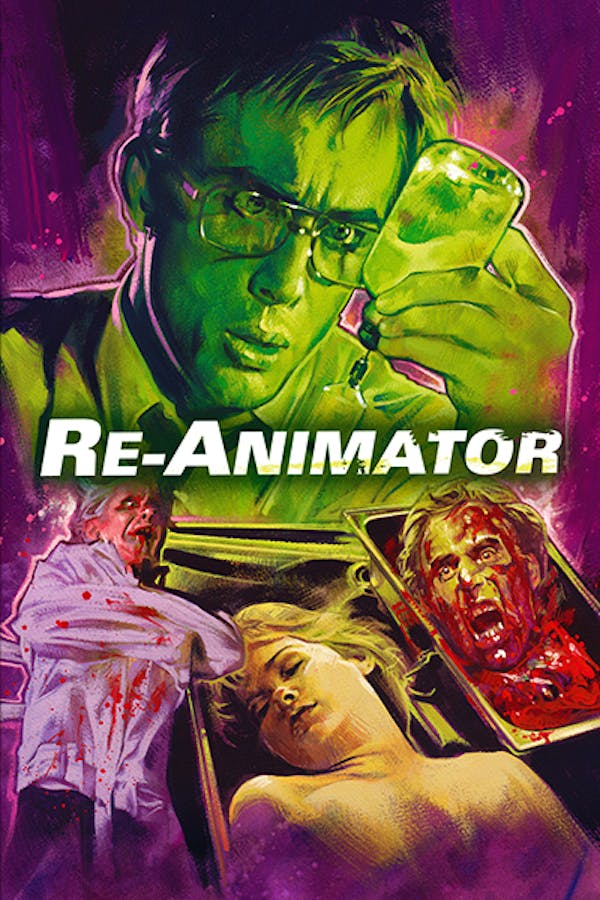 Re-Animator
Directed by Stuart Gordon
This classic '80s cult horror hit follows a student who brings the dead back to life. Herbert West (the brilliant Jeffrey Combs) has just enrolled at a new school after an attempt to revive a former professor went very wrong. Convinced he's on the verge of a breakthrough, West sneaks into the morgue and revives a corpse, and that's where the terror—and comedy—begins. RE-ANIMATOR was the first, and still the best, of Stuart Gordon's gruesome (and raunchy) H.P. Lovecraft adaptations. 30 years later, it remains essential viewing for any true horror fan. Contains violence and gore.
This beloved '80s cult horror hit follows a student who brings the dead back to life.
Cast: Jeffrey Combs, Bruce Abbott, Barbara Crampton
Member Reviews
Classic. Hard to give less than 5 skulls simply because there isn't a minute of this movie I don't enjoy. Lovecraft's worst story, loosely adapted into a classic horror comedy. Is it scary? No. Is it funny? Sort of. Is it extremely enjoyable the whole way through? YES. The practical effects are actually very good where humans are concerned, which is a nice bonus. Obviously the real reason to watch this is Jeffrey Combs, whose performance as Herbert West is an absolute treat. He really turns this movie into something memorable, and every moment he is onscreen I grin involuntarily. Please watch this film!
Damn, this movie tight as hell.
The music, the effects, the ending. AmaZing.
One of the best films ever made!