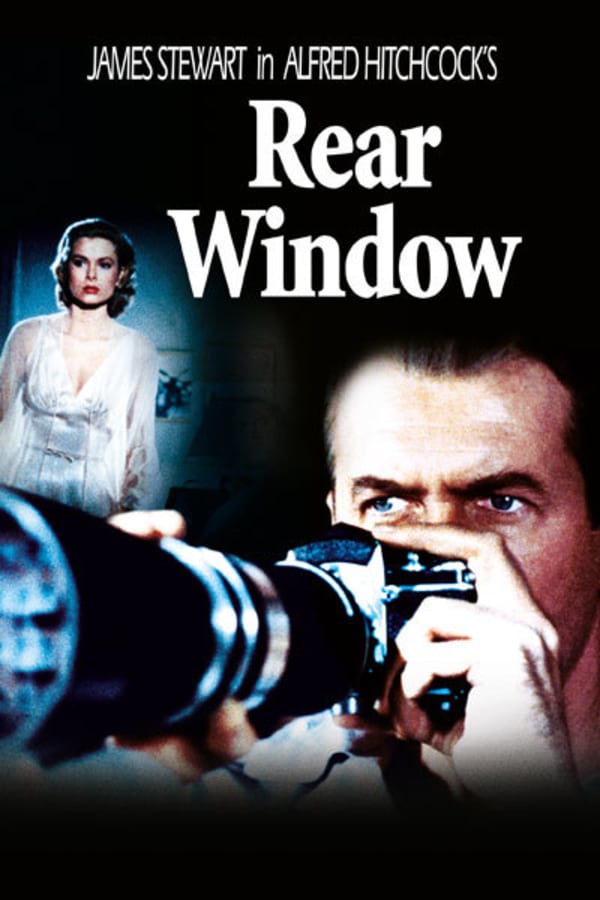 Rear Window
Directed by Alfred Hitchcock
L.B. Jeffries, an injured photojournalist confined to his tiny, sweltering courtyard apartment with nothing to do but look out on his unsuspecting neighbors through the film's titular portal. It's all harmless voyeuristic fun until during one hot, restless night he thinks he witnesses a man murder his wife. The dazzling Kelly joins as the fashion plate girlfriend who helps him solve the crime. Fantastically paced and edited, this celebrated classic continues to entertain new generations as Hitchcock's most enduring and well-crafted work.
A photographer who suspects his neighbor of murder enlists his girlfriend to help investigate.
Cast: James Stewart, Grace Kelly, Wendell Corey
Member Reviews
Quite possibly the most ripped off story idea ever. if you going to steal an idea though, this is one of the all time best ones. this movie almost makes being a voyeuristic creeper a socially acceptable pastime. 1 skull for bad wheelchair fu.
I saw this movie years ago, loved it then still love it. Thriller and suspenseful
Another brilliant thriller from the master of suspense himself...no surprise here
They don't make em like that anymore!
While Horror may be my favorite media genre, I also really enjoy Thrillers and Suspense. This said, I appreciate seeing some added to Shudder and personally feel that they have a place here, provided that their inclusion does not pose a detriment to the horror catalog and the overall mission statement of Shudder. Anyways, I LOVE seeing the Hitchcock films here.