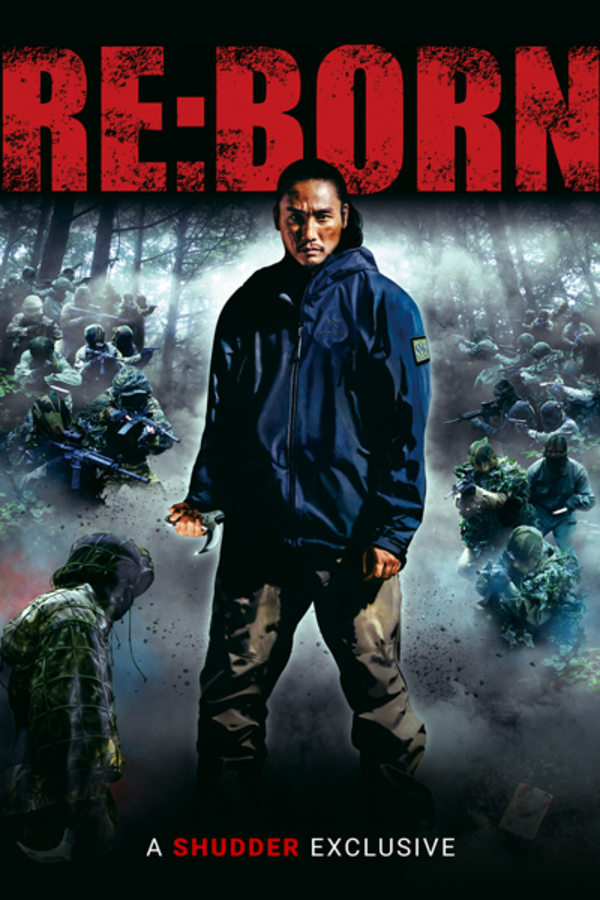 Re:Born
Directed by Yûji Shimomura
Toshiro, a former special forces operative, now lives a quiet life in the Japanese countryside. Despite his seemingly peaceful existence, Toshiro struggles to contain the destructive impulses that once made him the top soldier in an elite unit of killers. When his former commanding officer, the enigmatic Phantom, comes out of the shadows seeking revenge, Toshiro goes on a kill-crazy rampage against a squad of ruthless assassins. A SHUDDER EXCLUSIVE.
A former special forces operative struggling to contain the destructive impulses of his past goes on a kill-crazy rampage against a squad of ruthless assassins.
Cast: Tak Sakaguchi, Yura Kondo, Takumi Saito, Hitomi Hasebe, Mariko Shinoda
Member Reviews
fighting style was a bit silly but was a much better movie than i thought it would be.
I liked it. The only things I thought was cheesy to the max, were the idiotic fighting style the director and the lead actor "developed". Cats shadow boxing isn't something that humans should ever try and do in a real fight. Also, the dodging of bullets.....c'mon guys. Really?!? It was every bit as moronic as the videos of ashida kim "dodging" and "rolling" under. Other than that, it's a solid movie.
Five skulls? Probably not, but it's more entertaining than a lot of other movies. Don't listen to Leeto. He/she is an idiot.
this was fantastic; i saw other reviewers reference Ninja Assassin & The Raid for this film, which are both favorites of mine, & they were spot on. i loved everything about this movie. if you're fans of the same type of genre, then you'll love this one too.
acting was surprisingly good (even the kid). story started out interesting but the action and fighting really drag it out longer than it should. with a higher budget, better editor and more pacing it would have been a much better film but it's not bad for what it set out to accomplish.