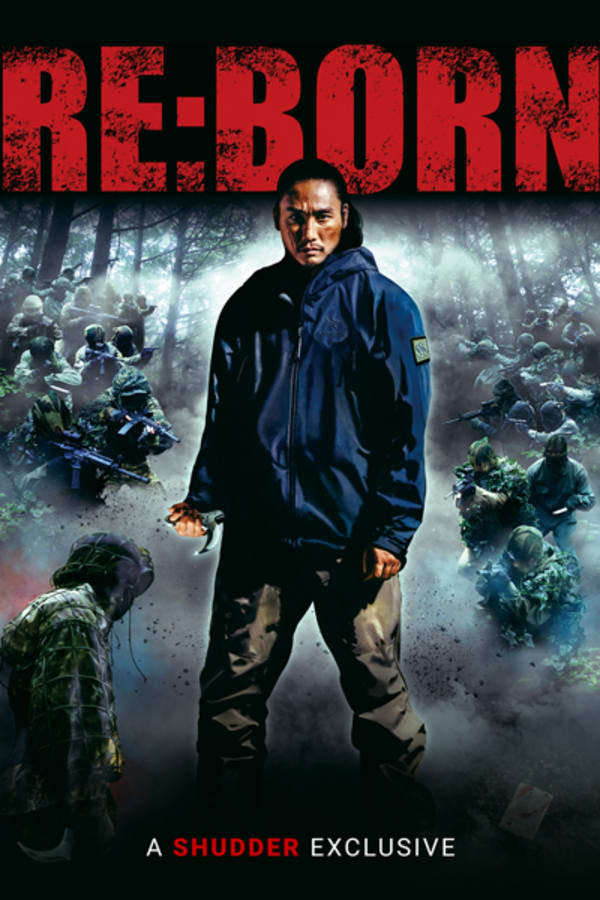 Re:Born
Directed by Yûji Shimomura
Toshiro, a former special forces operative, now lives a quiet life in the Japanese countryside. Despite his seemingly peaceful existence, Toshiro struggles to contain the destructive impulses that once made him the top soldier in an elite unit of killers. When his former commanding officer, the enigmatic Phantom, comes out of the shadows seeking revenge, Toshiro goes on a kill-crazy rampage against a squad of ruthless assassins. A SHUDDER EXCLUSIVE.
A former special forces operative struggling to contain the destructive impulses of his past goes on a kill-crazy rampage against a squad of ruthless assassins.
Cast: Tak Sakaguchi, Yura Kondo, Takumi Saito, Hitomi Hasebe, Mariko Shinoda
Member Reviews
Action is good enough to entertain casuals who don't know the ideals of martial arts. The story is deeper than the dialogue which makes it more artistic and unbiased in my opinion. The best movies cause conversation and I think this movie does that. Also I just believe the karambit is the most efficient bladed short weapon and I love how much screen time the blades get. Classic movie if you like 90's style storyline with new age cinematography and great audio. This is my first time writing a review on a movie. That says something in itself. Enjoy!
Awesome...cool movie and loved his fighting style ....just amazing
Goood movie. Amazing fighting scenes.
Consistently has the look of a collaboration between Tommy Wiseau and Homer Simpson.
If you like watching up close and bloody precise, action packed fighting then this is your movie, their isn't much of a story as it's very simple but over all not bad.