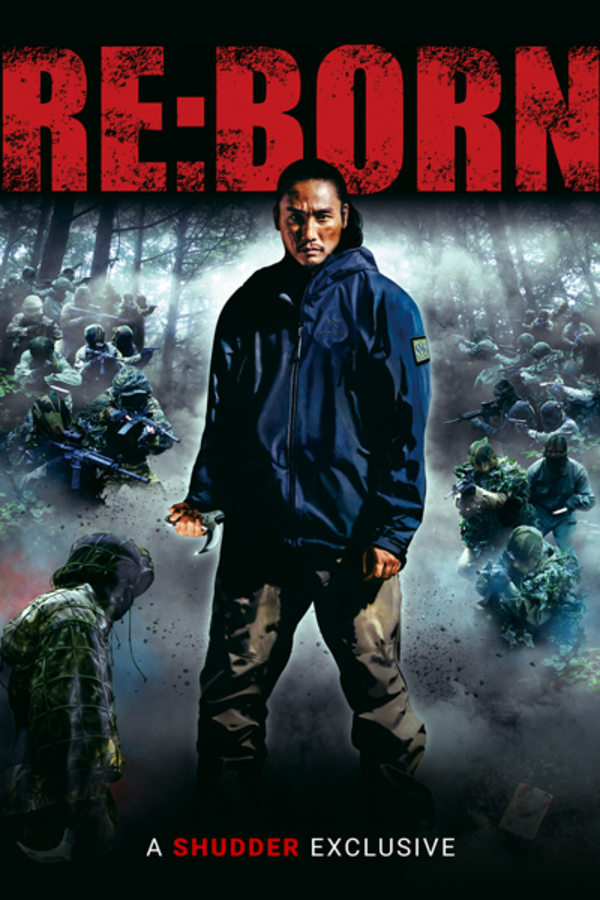 Re:Born
Directed by Yûji Shimomura
Toshiro, a former special forces operative, now lives a quiet life in the Japanese countryside. Despite his seemingly peaceful existence, Toshiro struggles to contain the destructive impulses that once made him the top soldier in an elite unit of killers. When his former commanding officer, the enigmatic Phantom, comes out of the shadows seeking revenge, Toshiro goes on a kill-crazy rampage against a squad of ruthless assassins. A SHUDDER EXCLUSIVE.
A former special forces operative struggling to contain the destructive impulses of his past goes on a kill-crazy rampage against a squad of ruthless assassins.
Cast: Tak Sakaguchi, Yura Kondo, Takumi Saito, Hitomi Hasebe, Mariko Shinoda
Member Reviews
The movie felt like it couldn't decide what it wanted to be. It tries to play on the genre of gritty, realistic combat movies that showcase actual spec ops techniques, but upon any real examination, most of the combat in the movie is fantastical nonsense at best. Combine that with silly characters pulled right from a manga, downright weak and unfinished plot, pseudo warrior mysticism and little girl whose inner-monologue felt forced and contrived, the end result is a mess of a movie that takes itself way too seriously for what it is.
If you like gratuitous spine cracking and air soft tactical gear. You will love this. It's pretty meh...
Great action movie. High body count. Dont expect a deep compelling story but they did a good job giving it one without trying too hard. Are there better action movies? Yes. Are there worse? OMG yeah. This one is just plain and simple badass dude kicking ass
fighting style was a bit silly but was a much better movie than i thought it would be.
I liked it. The only things I thought was cheesy to the max, were the idiotic fighting style the director and the lead actor "developed". Cats shadow boxing isn't something that humans should ever try and do in a real fight. Also, the dodging of bullets.....c'mon guys. Really?!? It was every bit as moronic as the videos of ashida kim "dodging" and "rolling" under. Other than that, it's a solid movie.