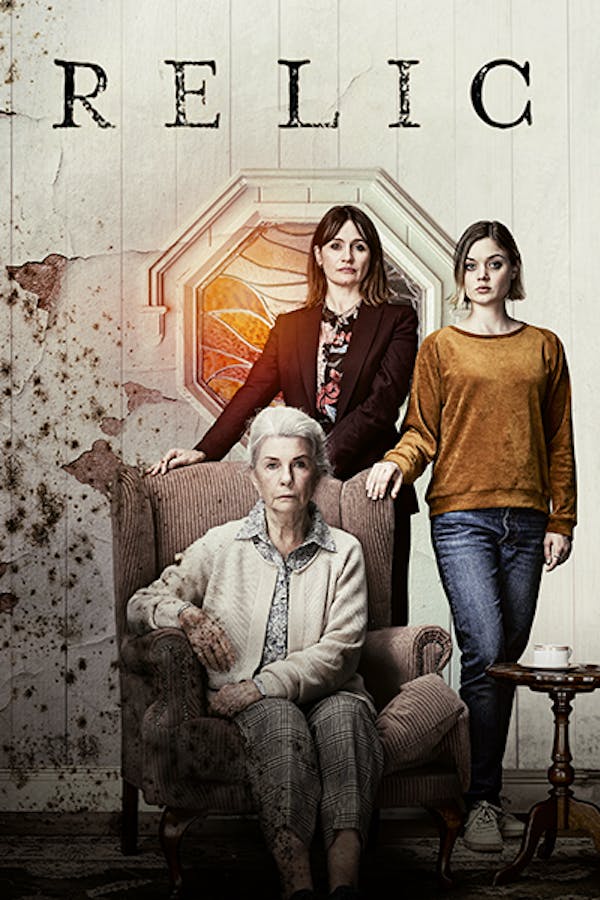 Relic
Directed by Natalie Erika James
When elderly mother Edna, inexplicably vanishes, her daughter Kay and granddaughter Sam rush to their family's decaying country home, finding clues of her increasing dementia scattered around the house in her absence. After Edna returns just as mysteriously as she disappeared, Kay's concern that her mother seems unwilling or unable to say where she's been causes both to sense that an insidious presence in the house might be taking control of her.
A mother and granddaughter sense an insidious presence is taking hold in this celebrated and unsettling psychological horror.
Cast: Emily Mortimer, Bella Heathcote, Robyn Nevin
Member Reviews
Wonderful movie. A very unsettling and ultimately very sad story.
Well this film made me want to check in on my mother and THAT IS scary
very slow burn, more atmospheric and unsettling instead of straight up scary
A great film and one I wasn't familiar with until Shudder. The pace is set just right and the story goes this way and that until the final, slightly unexpected scene. Definitely worth a watch.
Really creepy with some brilliant performances. definitely worth a watch with the light's out.