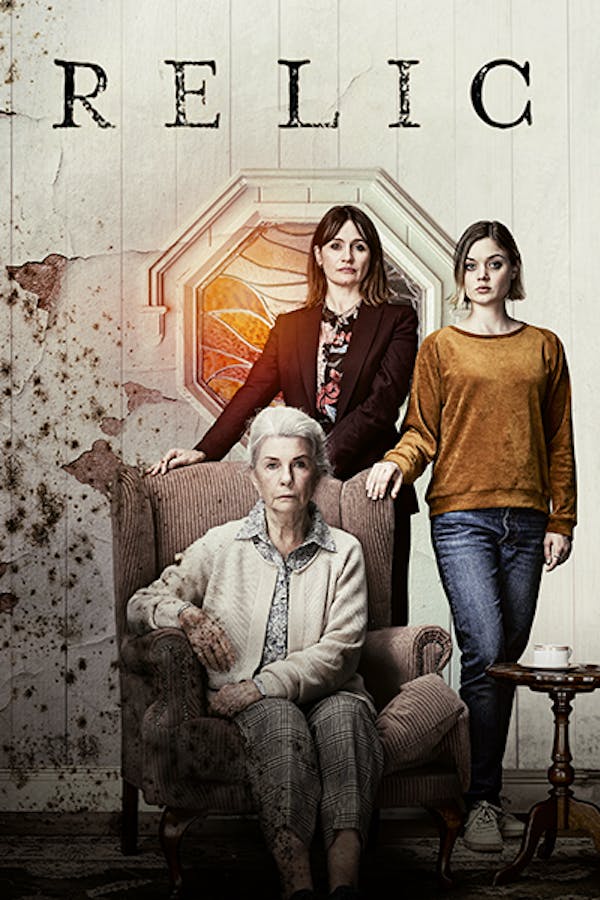 Relic
Directed by Natalie Erika James
When elderly mother Edna, inexplicably vanishes, her daughter Kay and granddaughter Sam rush to their family's decaying country home, finding clues of her increasing dementia scattered around the house in her absence. After Edna returns just as mysteriously as she disappeared, Kay's concern that her mother seems unwilling or unable to say where she's been causes both to sense that an insidious presence in the house might be taking control of her.
A mother and granddaughter sense an insidious presence is taking hold in this celebrated and unsettling psychological horror.
Cast: Emily Mortimer, Bella Heathcote, Robyn Nevin
Member Reviews
A typically good scary supernatural horror from Austrailia starring UK actress Emily Mortimer(Harry Brown) who gives a fine performance in her role. The storyline is original and the film direction and cinematography excellent and because of this had me on the edge of my seat throughout and I would highly recommend "Relic" 👍
Really enjoyed Relic, pretty spooky and atmospheric.
Top notch. Dark poem to dementia, which is something I'm really scared of, but oh so watchable. Very moving at the end.
really original take on the horror that dementia can inflict on a family, the end was incredible
boring af, gave up halfway though