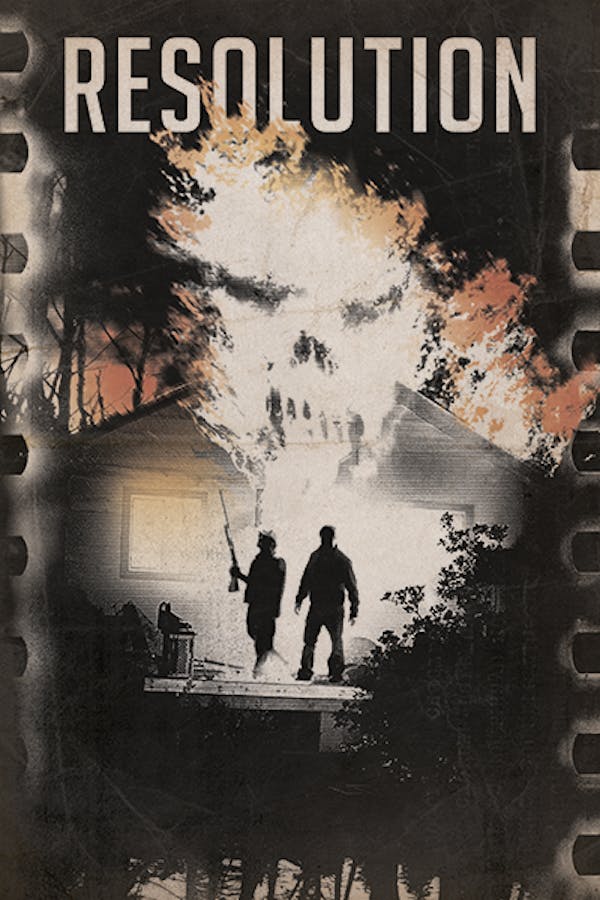 Resolution
Directed by Justin Benson, Aaron Moorhead
In an abandoned cabin on the edge of a Native American reservation, Mike (Peter Cilella) stages a risky intervention to force his friend Chris (Vinny Curran) off meth and into rehab. But what begins as an attempt to save his friend's life takes an unexpected turn when ominous threats start appearing around the house – and they realize that Chris's addictions are the least of their worries. A stirring debut from Justin Benson & Aaron Moorhead (SPRING), RESOLUTION crosses genre and boundaries into a heady, eerie gem.
Paranormal forces descend upon a junkie forced to go cold turkey in an isolated cabin -- or do they?
Cast: Peter Cilella, Vinny Curran
Member Reviews
This wasn't bad but liked the sequel better.
P.S...ONI BCOZ DA TWO MAIN CHARACTERS WER BLDY AWWSUM..ALSO ONI FING KEPT ME WATCHNG😅
IM JUS NOT DAT IN2 IT?..YET AM GNA TAKE SUM OF YR VIEWERS ADVICE..& LOOK 4 "THE ENDLESS"?..& AM HOPEFUL 4 ANYFIN,SUMFIN DAT IS WORF DA TIME..2B CONTINUED.....
You've seen this, no go see The Endless which is set in the same setting, and adds to the lore.
Eye thought that was Exellent M8 Truly !! !! !! ACiD 666