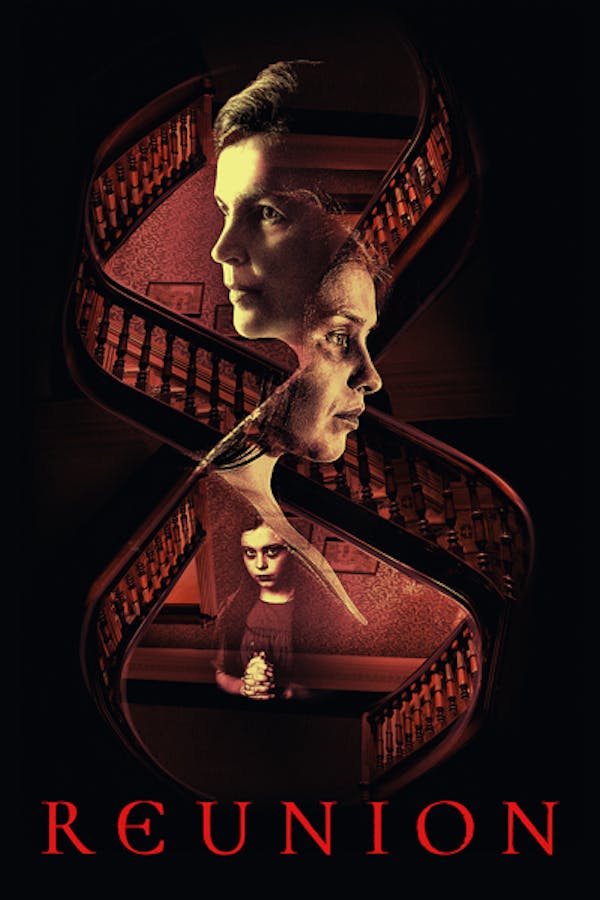 Reunion
Directed by Jake Mahaffy
A pregnant woman returns to her old family home to spend time with her estranged mother. What begins as a tenuous reunion slowly turns terrifying.A psychological thriller that preys upon perception, Reunion sees veteran actress Julia Ormond deliver a tour-de-force performance of threateningly quiet intensity and features a twisty narrative that will burrow itself into the darkest corners of your mind.
A pregnant woman returns to her family home to spend time with her estranged mother. What begins as a reunion turns terrifying.
Cast: Julia Ormond, Emma Draper, Cohen Holloway, Ava Keane, Gina Laverty, John Bach
Member Reviews
Not sure what happened…went and got some clothes out of the dryer and all hell was breaking loose when I got back and I was confused, then the credits started rolling
Effective pregnancy/motherhood psychodrama. While there are some horror touchstones, its really the solid acting and elliptical editing of the narrative that carry this one.
Beautifully acted, atmospheric film that takes a sharp left into some brutal stuff. Great story and well made.
A user below said that if you leave the room and come back, you'll have no idea what's going on, and that's true. This story unweaves like a braid, you do need to pay attention. But this is a dark story, and personally, I liked it.
A superb film with multiple layers interweaving, sometimes with grace, sometimes with violence. A remarkable achievement at every level.