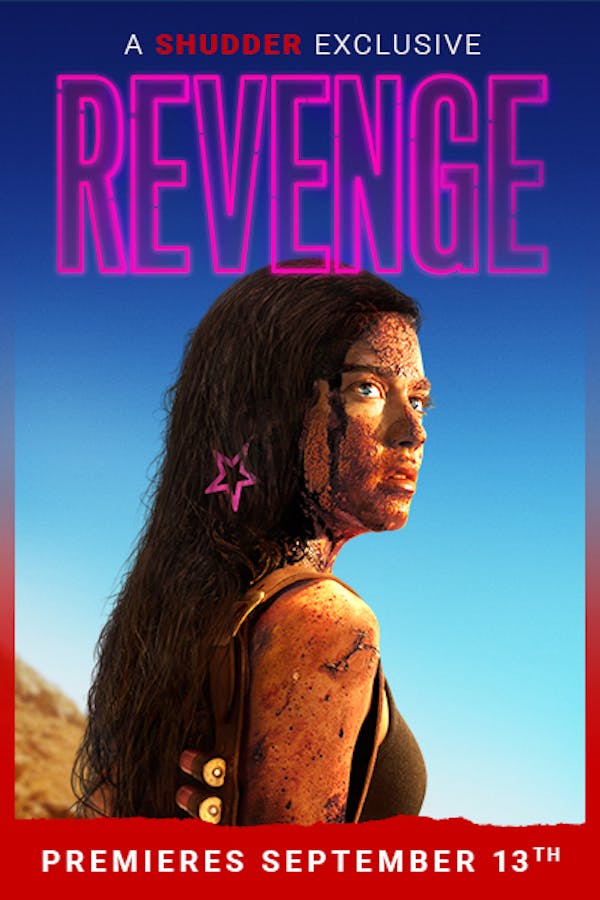 REVENGE – Coming Soon
Directed by Coralie Fargeat
Coming to Shudder on September 13. Debut director Coralie Fargeat announces her stunning arrival, painting a crimson canvas of hypnotic beauty and bloody retribution in this razor-sharp feminist subversion of the revenge-thriller. Jen (fearlessly embodied by Matilda Lutz, Rings) is enjoying a romantic getaway with her wealthy boyfriend which is suddenly disrupted when his sleazy friends arrive for an unannounced hunting trip. Tension mounts in the house until the situation abruptly––and viciously––intensifies, culminating in a shocking act that leaves Jen left for dead. Unfortunately for her assailants, Jen survives and reemerges with a relentless, wrathful intent: revenge.
Coming to Shudder on September 13.
Member Reviews
Beautifully shot taut thriller, with some of the most skillfully executed set pieces I've seen recently in any film, horror or otherwise. 'Revenge' also must set some kind of record for exsanguination, since there's more blood loss in this film than in all of Tarantino's films combined. The final showdown is epic, featuring a long take that ratchets up the suspense to an almost unbearable level. Definitely worth the wait, Shudder fans.
The French know how to make horror movies. "Revenge" is well done. The director is thoughtful with her shot selection, imagery, music, and pace, creating a stylish film. Loads of blood and gore and good acting help make this high-quality horror.
Great freakin movie! One of the best! Lots of blood and gore! That girl on there is hot a a fighte cojones . Great watchr as well she's got some big
Love Love LOVE! Great movie!