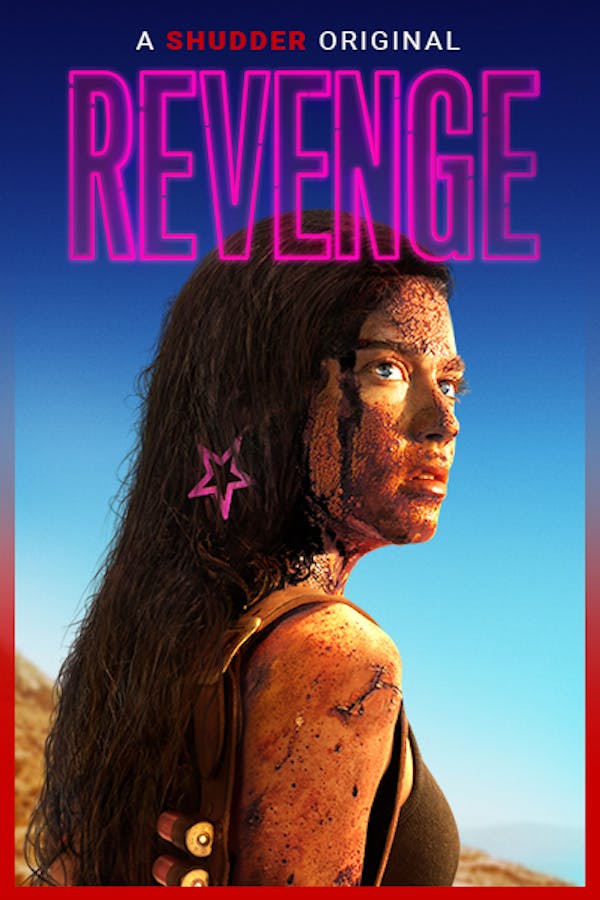 Revenge
Directed by Coralie Fargeat
Jen is enjoying a romantic getaway with her wealthy boyfriend, which is suddenly disrupted when his sleazy friends arrive for an unannounced hunting trip. Tension mounts until the situation abruptly––and viciously––intensifies, culminating in a shocking act that leaves Jen left for dead. Unfortunately for her assailants, Jen survives and reemerges with a relentless, wrathful intent: revenge. A white-knuckle tale of transgression and transformation, REVENGE gloriously blurs the lines of vengeance and survival while delivering a ferocious dissection of gender and genre. Director Coralie Fargeat announces her stunning arrival, painting a crimson canvas of hypnotic beauty and bloody retribution in this razor-sharp feminist subversion of the revenge-thriller. A SHUDDER ORIGINAL.
A young woman takes vengeance on the three married men who left her for dead in the boldest, bloodiest film of the year.
Cast: Matilda Lutz, Kevin Janssens, Vincent Colombe, Guillaume Bouchede, Jean-Louis Tribes
Member Reviews
Now this is what I call an empowerment film. She knows what she wants and does what she can to get it, but of course, some skeevy dudes get in the way of a woman who, while most would agree has a stereotypical and short-sighted goal, knows who she is and flaunts herself. Amazing protagonist, easy-to-hate antagonists, and a very satisfying story overall.
Good revenge story my only complaint is how drawn out the ending was
probably one of the most highly stylized revenge movies I have seen.
HE WAS A ASS WHOLE TO HER