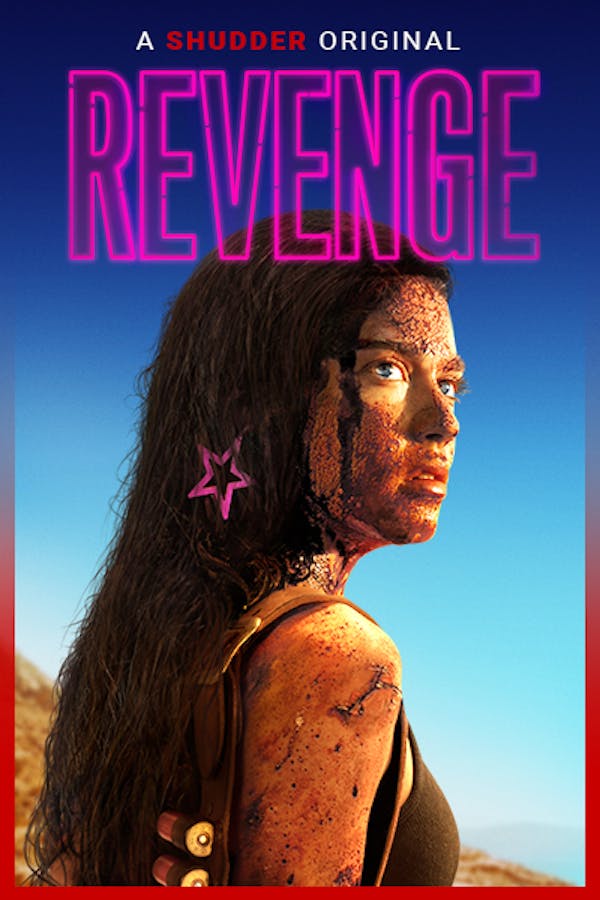 Revenge
Directed by Coralie Fargeat
Jen is enjoying a romantic getaway with her wealthy boyfriend, which is suddenly disrupted when his sleazy friends arrive for an unannounced hunting trip. Tension mounts until the situation abruptly––and viciously––intensifies, culminating in a shocking act that leaves Jen left for dead. Unfortunately for her assailants, Jen survives and reemerges with a relentless, wrathful intent: revenge. A white-knuckle tale of transgression and transformation, REVENGE gloriously blurs the lines of vengeance and survival while delivering a ferocious dissection of gender and genre. Director Coralie Fargeat announces her stunning arrival, painting a crimson canvas of hypnotic beauty and bloody retribution in this razor-sharp feminist subversion of the revenge-thriller. A SHUDDER ORIGINAL.
A young woman takes vengeance on the three married men who left her for dead in the boldest, bloodiest film of the year.
Cast: Matilda Lutz, Kevin Janssens, Vincent Colombe, Guillaume Bouchede, Jean-Louis Tribes
Member Reviews
Great fkn film. Period. Probably the best revenge film I've seen. Absolute blood bath, with 0 gratuitous gore. Well done, I hope to see more from them.
Wow... I loved everything about this movie. From the vengeance, the unexpectedness, the passion, and gore, this movie is definitely a top pick of mine on Shudder. I always skimmed over this movie while figuring out what to watch on here, but boy am I glad I finally got around to watching it. I loved how you could feel each character's drive for their own form of revenge! I am a huge fan of the bloodiness which made this movie 10x more intense! I was besides myself for basically the whole film being that I was so entranced and wrapped in Jen's situation! She also reminded me a bit of Lara Croft from 'Tomb Raider.' Overall, I would definitely recommend this movie to my friends!
One of the best revenge films I've seen in a while. Well acted, and featuring some truly horrible humans and villains. Very tense, and it has an amazing climax.