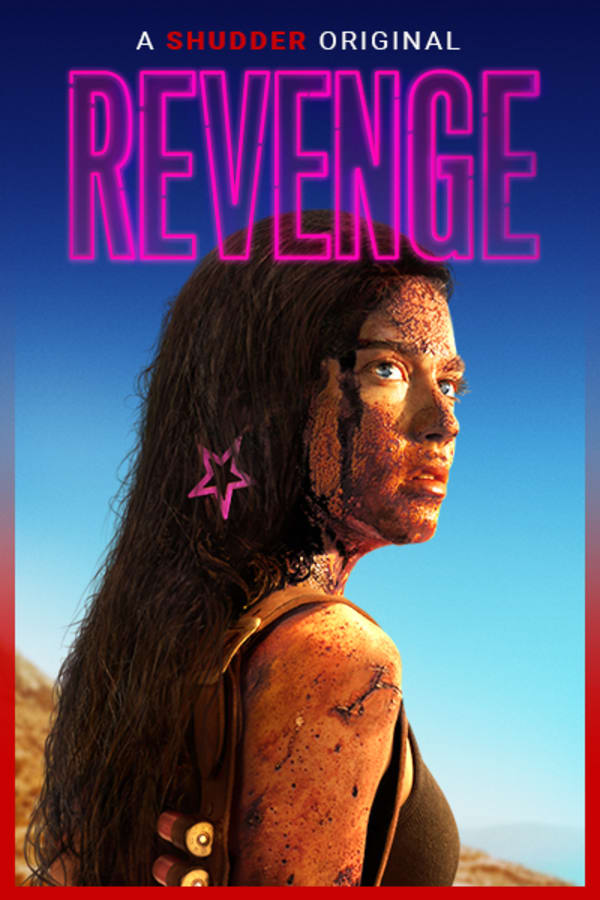 Revenge
Directed by Coralie Fargeat
Jen is enjoying a romantic getaway with her wealthy boyfriend, which is suddenly disrupted when his sleazy friends arrive for an unannounced hunting trip. Tension mounts until the situation abruptly––and viciously––intensifies, culminating in a shocking act that leaves Jen left for dead. Unfortunately for her assailants, Jen survives and reemerges with a relentless, wrathful intent: revenge. A white-knuckle tale of transgression and transformation, REVENGE gloriously blurs the lines of vengeance and survival while delivering a ferocious dissection of gender and genre. Director Coralie Fargeat announces her stunning arrival, painting a crimson canvas of hypnotic beauty and bloody retribution in this razor-sharp feminist subversion of the revenge-thriller. A SHUDDER ORIGINAL.
A young woman takes vengeance on the three married men who left her for dead in the boldest, bloodiest film of the year.
Cast: Matilda Lutz, Kevin Janssens, Vincent Colombe, Guillaume Bouchede, Jean-Louis Tribes
Member Reviews
I enjoyed this movie, a good old fashion revenge story. Girl goes with guy, guy a
like a lot of other people said. it was a good revenge movie. id reckmme d watching it.
Should have been more creative with the revenge deaths, it was an ok movie I'm not disappointed by all means.
Boring and predictable. I was hoping for something new or interesting to be brought to the genre but it turns out that its just a bunch of generic scenes stapled together on a snooze-inducing plot. The synopsis really sets the bar high only to bash you over the head for trusting it. Nothing good here. if you're looking for a good revenge movie, try any other movie besides this one and i'm sure it will turn out better.
A better revenge story than The Last of Us part II