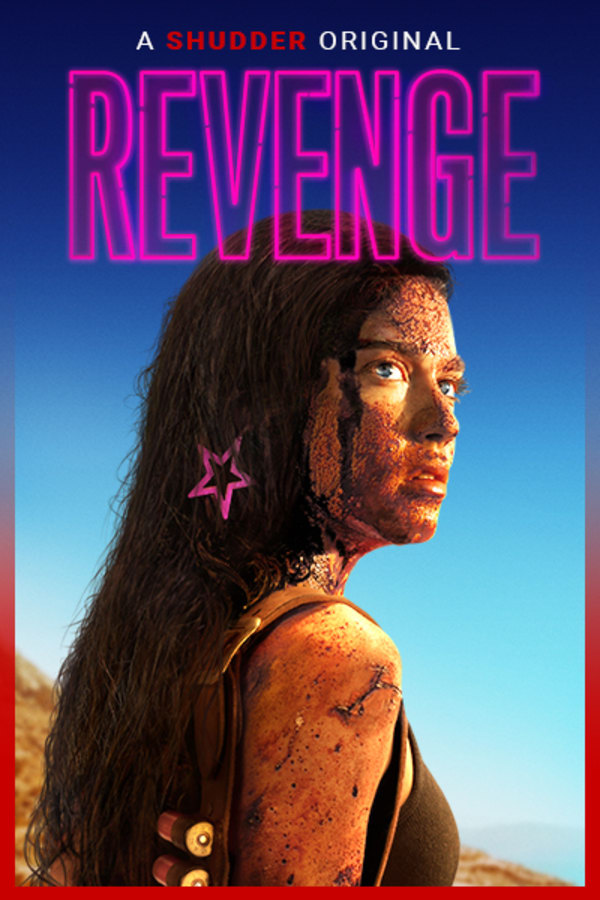 Revenge
Directed by Coralie Fargeat
Jen (fearlessly embodied by Matilda Lutz) is enjoying a romantic getaway with her wealthy boyfriend, which is suddenly disrupted when his sleazy friends arrive for an unannounced hunting trip. Tension mounts in the house until the situation abruptly––and viciously––intensifies, culminating in a shocking act that leaves Jen left for dead. Unfortunately for her assailants, Jen survives and reemerges with a relentless, wrathful intent: revenge. A white-knuckle tale of transgression and transformation, REVENGE gloriously blurs the lines of vengeance and survival while simultaneously delivering a ferocious dissection of gender and genre. Debut director Coralie Fargeat announces her stunning arrival, painting a crimson canvas of hypnotic beauty and bloody retribution in this razor-sharp feminist subversion of the revenge-thriller. A SHUDDER ORIGINAL.
A young woman takes vengeance on the three married men who left her for dead in the boldest, bloodiest film of the year.
Cast: Matilda Lutz, Kevin Janssens, Vincent Colombe, Guillaume Bouchede, Jean-Louis Tribes
Member Reviews
Love the gore and revenge! I just thought since she landed on the tree there would have been more of a wound on her back. Over all enjoyable to watch!!
Great movie! This one can definitely make the squeamish look away. I highly recommend.
A kickass, bloody, gorgeously-photographed rape/revenge flick!
This movie was much better than I expected. Lots of blood and some nice shotgun blasts! Not a new story, but a nice take on them. Definitely recommend checking this out. There are definitely some scenes that seemed a little out of place at times, but overall definitely a much watch!