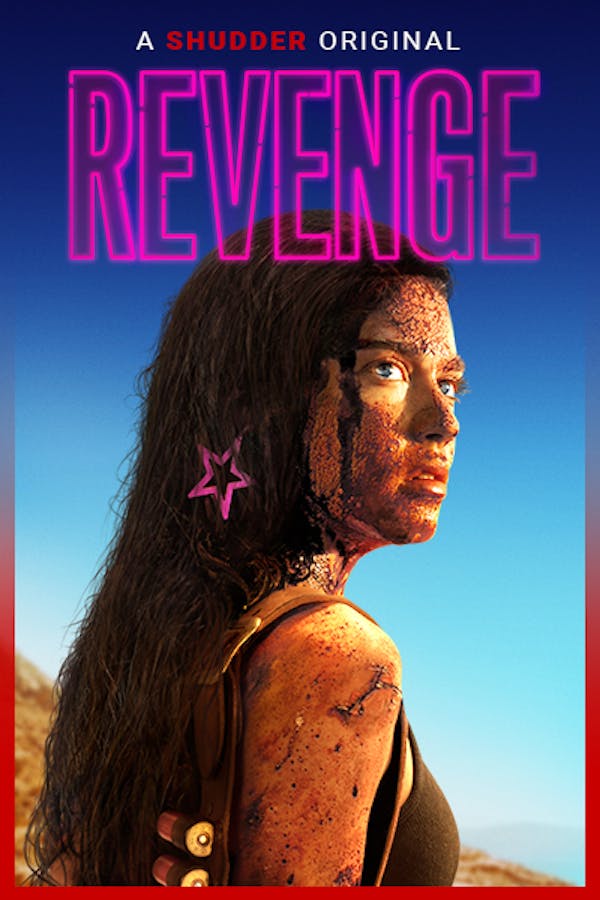 Revenge
Directed by Coralie Fargeat
Jen is enjoying a romantic getaway with her wealthy boyfriend, which is suddenly disrupted when his sleazy friends arrive for an unannounced hunting trip. Tension mounts until the situation abruptly––and viciously––intensifies, culminating in a shocking act that leaves Jen left for dead. Unfortunately for her assailants, Jen survives and reemerges with a relentless, wrathful intent: revenge. A white-knuckle tale of transgression and transformation, REVENGE gloriously blurs the lines of vengeance and survival while delivering a ferocious dissection of gender and genre. Director Coralie Fargeat announces her stunning arrival, painting a crimson canvas of hypnotic beauty and bloody retribution in this razor-sharp feminist subversion of the revenge-thriller. A SHUDDER ORIGINAL.
A young woman takes vengeance on the three married men who left her for dead in the boldest, bloodiest film of the year.
Cast: Matilda Lutz, Kevin Janssens, Vincent Colombe, Guillaume Bouchede, Jean-Louis Tribes
Member Reviews
some pretty trippy closeups
Love this movie!!!!! One of my favorites now easily! Just goes to show that a man should NEVER underestimate a womans strength, will to survive & thirst for revenge!!!! I would love to see more from this director!!!!❤️ 10/10 💀
Glad she was able to get her revenge! Very bloody but hey it was well worth every minute of watching this awesome movie, you go girl!!
amazing! A ton of blood and I was really on the edge of my seat the entire time. Especially in the last 15 minutes or so. Damn that was intense!
So good! The acting was surprisingly well. Loved everything about this film. Great revenge flick! The final showdown with her and her bf was intense.