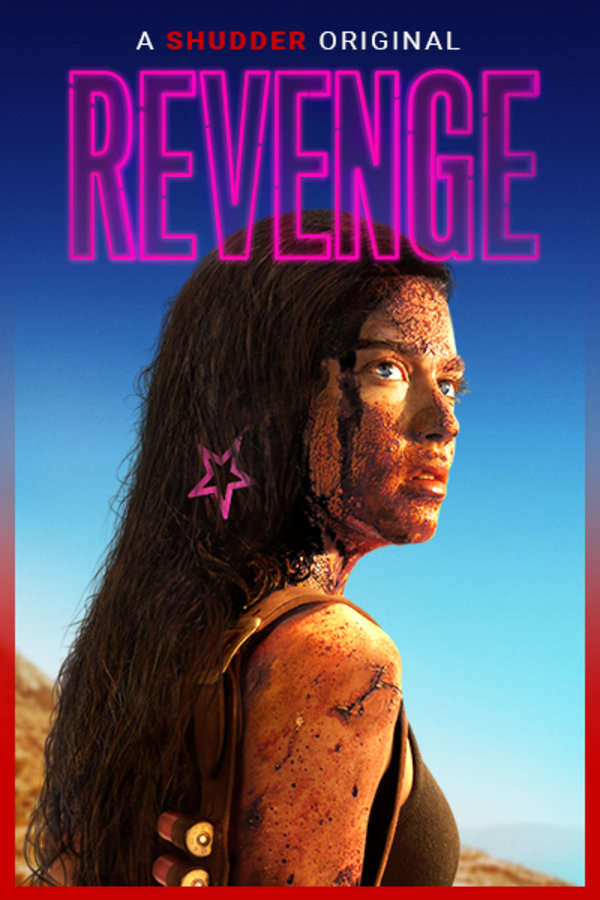 Revenge
Directed by Coralie Fargeat
Jen is enjoying a romantic getaway with her wealthy boyfriend, which is suddenly disrupted when his sleazy friends arrive for an unannounced hunting trip. Tension mounts until the situation abruptly––and viciously––intensifies, culminating in a shocking act that leaves Jen left for dead. Unfortunately for her assailants, Jen survives and reemerges with a relentless, wrathful intent: revenge. A white-knuckle tale of transgression and transformation, REVENGE gloriously blurs the lines of vengeance and survival while delivering a ferocious dissection of gender and genre. Director Coralie Fargeat announces her stunning arrival, painting a crimson canvas of hypnotic beauty and bloody retribution in this razor-sharp feminist subversion of the revenge-thriller. A SHUDDER ORIGINAL.
A young woman takes vengeance on the three married men who left her for dead in the boldest, bloodiest film of the year.
Cast: Matilda Lutz, Kevin Janssens, Vincent Colombe, Guillaume Bouchede, Jean-Louis Tribes
Member Reviews
Enjoyed watching it. Starts cheesy but worth it in the end. Love all the blood, even if it's a tad unrealistic.
Worth the cost of a shudder subscription. Takes a the concept and pushes it as far as it can go, reminded me of The Bad Batch/Mandy/Happy Hunting, more set in reality but not constrained to it.
Loved this movie. Those who are claiming that it isnt real enough, well, guess what...its fiction! I think the excess of gore, even the unrealistic amounts of blood, are a great part of the movie. I have watched this a secnod time now, might well watch again one day.
i mean... it's the same story, but maybe a little different. that being said i did think it was very well done. if you're in the mood for revenge films, it's a good watch.
I liked it a lot. I'd have liked it more if the injuries and blood loss were more realistic. It could be a bit tighter.