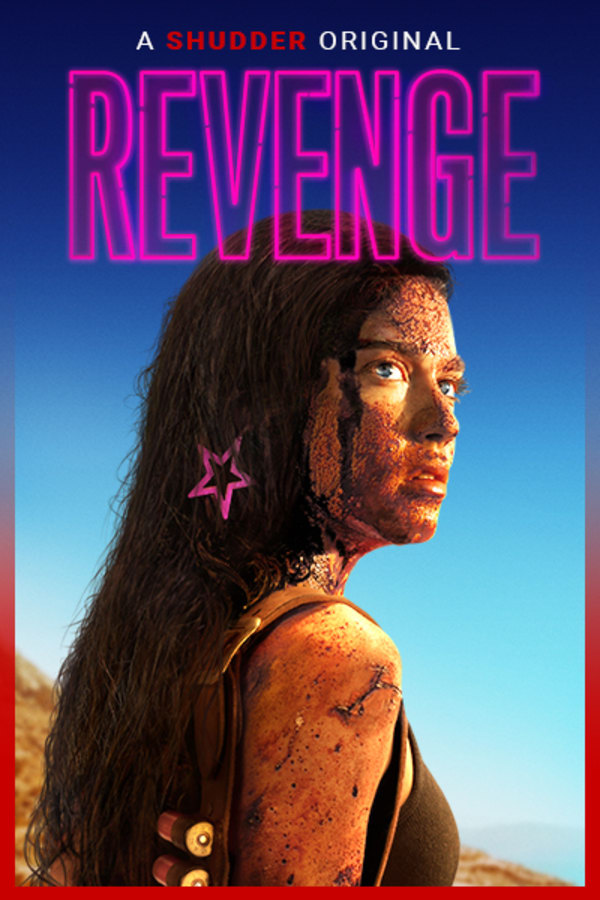 Revenge
Directed by Coralie Fargeat
Jen (fearlessly embodied by Matilda Lutz) is enjoying a romantic getaway with her wealthy boyfriend, which is suddenly disrupted when his sleazy friends arrive for an unannounced hunting trip. Tension mounts in the house until the situation abruptly––and viciously––intensifies, culminating in a shocking act that leaves Jen left for dead. Unfortunately for her assailants, Jen survives and reemerges with a relentless, wrathful intent: revenge. A white-knuckle tale of transgression and transformation, REVENGE gloriously blurs the lines of vengeance and survival while simultaneously delivering a ferocious dissection of gender and genre. Debut director Coralie Fargeat announces her stunning arrival, painting a crimson canvas of hypnotic beauty and bloody retribution in this razor-sharp feminist subversion of the revenge-thriller. A SHUDDER ORIGINAL.
A young woman takes vengeance on the three married men who left her for dead in the boldest, bloodiest film of the year.
Cast: Matilda Lutz, Kevin Janssens, Vincent Colombe, Guillaume Bouchede, Jean-Louis Tribes
Member Reviews
This movie was got damn goooddd.Stayed at the edge,cat and mouse at it's finest.I actually got the free trail to Shudder beacause of this movie.Also I loved the retro feel it had going.Just great watch.
I don't know what to say here. For me, it's the typical rape/revenge flick and the goblins get it in the end and I'm happy for that but it was just that. Not bad quality wise and rife with the gore, if you're into that.
Love this. i fucking love this. but goddamn everyone loses so much blood before they die. stay sexy and dont get murdered...
Couldn't end any better... was at the edge of my toes the whole time