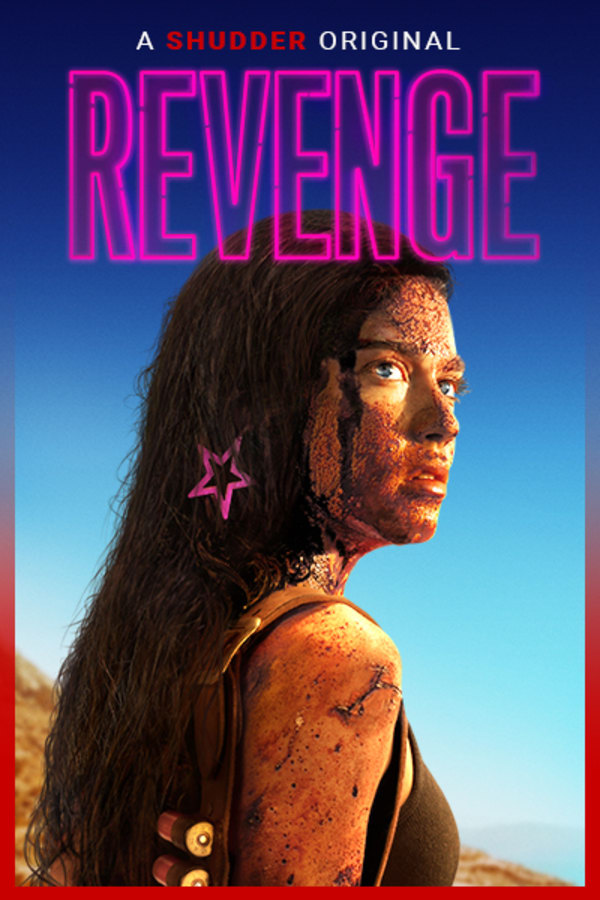 Revenge
Directed by Coralie Fargeat
Jen is enjoying a romantic getaway with her wealthy boyfriend, which is suddenly disrupted when his sleazy friends arrive for an unannounced hunting trip. Tension mounts until the situation abruptly––and viciously––intensifies, culminating in a shocking act that leaves Jen left for dead. Unfortunately for her assailants, Jen survives and reemerges with a relentless, wrathful intent: revenge. A white-knuckle tale of transgression and transformation, REVENGE gloriously blurs the lines of vengeance and survival while delivering a ferocious dissection of gender and genre. Director Coralie Fargeat announces her stunning arrival, painting a crimson canvas of hypnotic beauty and bloody retribution in this razor-sharp feminist subversion of the revenge-thriller. A SHUDDER ORIGINAL.
A young woman takes vengeance on the three married men who left her for dead in the boldest, bloodiest film of the year.
Cast: Matilda Lutz, Kevin Janssens, Vincent Colombe, Guillaume Bouchede, Jean-Louis Tribes
Member Reviews
A good movie-not scary, but enjoyable nonetheless. Definitely more creative than I Spit On Your Grave. My only complaint is that the dialogue was a mashup of French and English-stick with one or the other!
Great movie, kept me interested and it had a good flow. Loved the gore and I felt like it was shot excellently.
It was a great movie. Soundtrack was amazing, acting is very good. I do feel like it's just a redo in some ways if I spit on your grave. Which isn't bad but could've added a twist. Overall great movie that makes you root for the girl and definitely hate on the men.
Watered down version of I SPIT ON YOUR GRAVE....at least the female lead in grave was a writer and didnt egg on being violated. I DO NOT condone rape but this chick was a GRADE A bimbo and I did not care emotionally to watch her REVENGE. Eddiebone said it best a couple reviews before...alot of this was unlikely AF!
Beautiful movie that started great but gets so goofy by the second half, I could not stop laughing... but not in a comedic way. The pace is also terrible. When things finally pick up they then swamp down to a mess. Too bad because the acting is remarkable, also the photography and music.