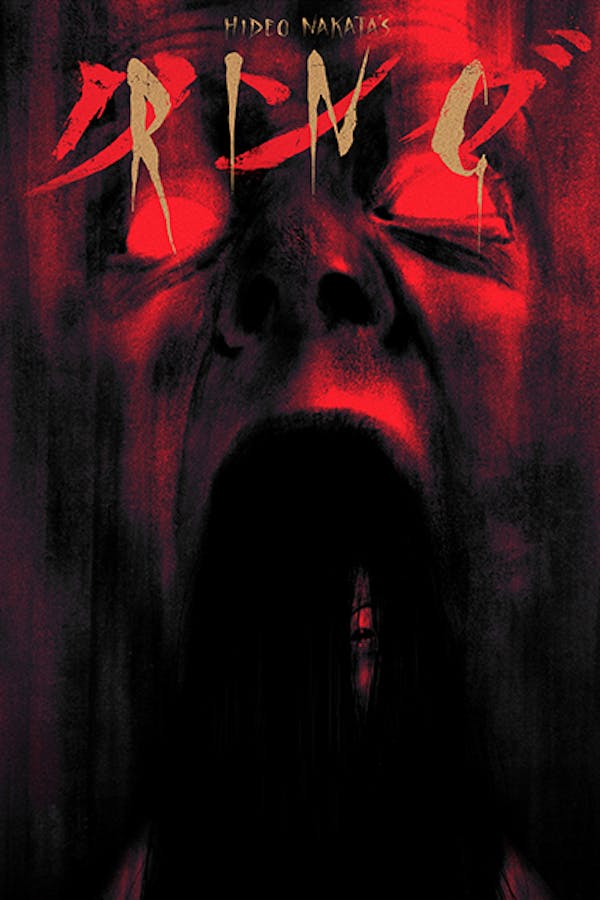 Ring
Directed by Hideo Nakata
A group of teenage friends are found dead, their bodies grotesquely contorted, their faces twisted in terror. Reiko, a journalist and the aunt of one of the victims, sets out to investigate the shocking phenomenon, and in the process uncovers a creepy urban legend about a supposedly cursed videotape, the contents of which causes anyone who views it to die within a week - unless they can persuade someone else to watch it, and, in so doing, pass on the curse...
A group of teenage friends are found dead, their faces twisted in terror. Supposed victims of an urban legend about a cursed videotape.
Cast: Nanako Matsushima, Miki Nakatani, Yûko Takeuchi
Member Reviews
This movie is a CLASSIC. Only thing that bothers me with the Ringu films is the inconsistency. Do you die in two days or a week? They keep changing it and it really kills the immersion for me when I watch the Ringu movies. Other than that, great acting, great story and great horror film! -Horrorcide
One of the most boring films I've ever seen, and I watch black and white movies and arthouse stuff which is typically slow and cerebral. The Sadako scares don't happen until very far in, the tape just has a bunch of random footage on it, and it's like a Fincher mystery but in a language I'm not adept with. I've been hearing about this for like 15 years, not sure what the hype was about. What equation was the guy doing on the board? Was it just out of the algebra book? It seems to go on pointless side stories.
Fantastic slow-burn horror.
the acting and the story was good. however the exposition was about the entire movie and it was extremely slow. its a classic. but it wasn't a 4 star for us.
Amazing movie. Story/writing/acting are amazing in this one. Yoichi is creepier than the American kid. Though overall I do think I prefer the remake, (there is something about the atmosphere of that film)