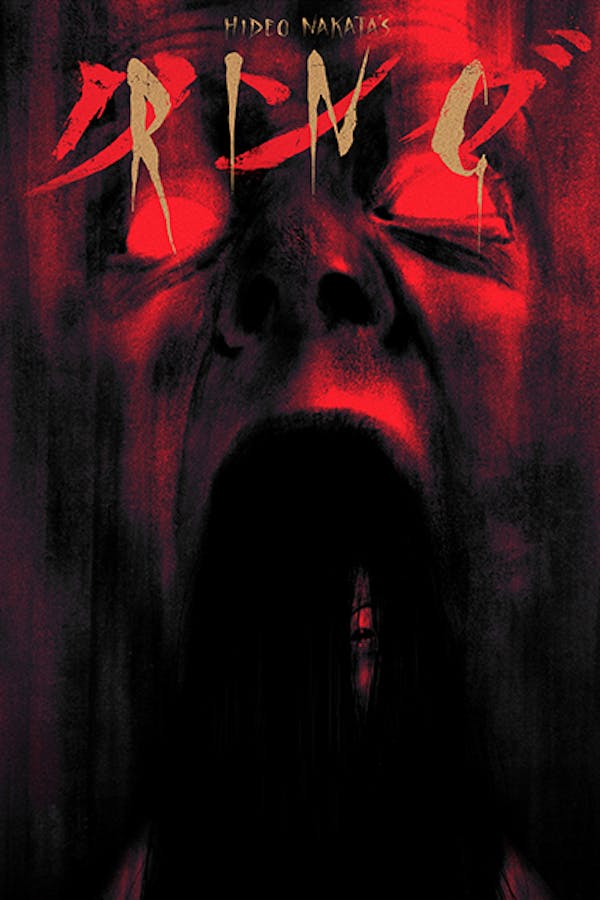 Ring
Directed by Hideo Nakata
A group of teenage friends are found dead, their bodies grotesquely contorted, their faces twisted in terror. Reiko, a journalist and the aunt of one of the victims, sets out to investigate the shocking phenomenon, and in the process uncovers a creepy urban legend about a supposedly cursed videotape, the contents of which causes anyone who views it to die within a week - unless they can persuade someone else to watch it, and, in so doing, pass on the curse...
A group of teenage friends are found dead, their faces twisted in terror. Supposed victims of an urban legend about a cursed videotape.
Cast: Nanako Matsushima, Miki Nakatani, Yûko Takeuchi
Member Reviews
The American version holds no candle to the chilling lingering dread that this original brings, vastly superior, the '98 Ring is where it's at!
Wicked!! It was my first time watching it and I loved it. Fast-paced and a great story. I liked the ending too
I wish I watched the japanese version first before the american version, it's so much better
I still like the American remake (and it did make some improvements), but man, it had been so long since I saw the original that I forgot how much better it is. The tape is so much creepier, and the plot has a lot more going on.
Great J Horror Classic! Scary moments but overall, interesting atmosphere and story.