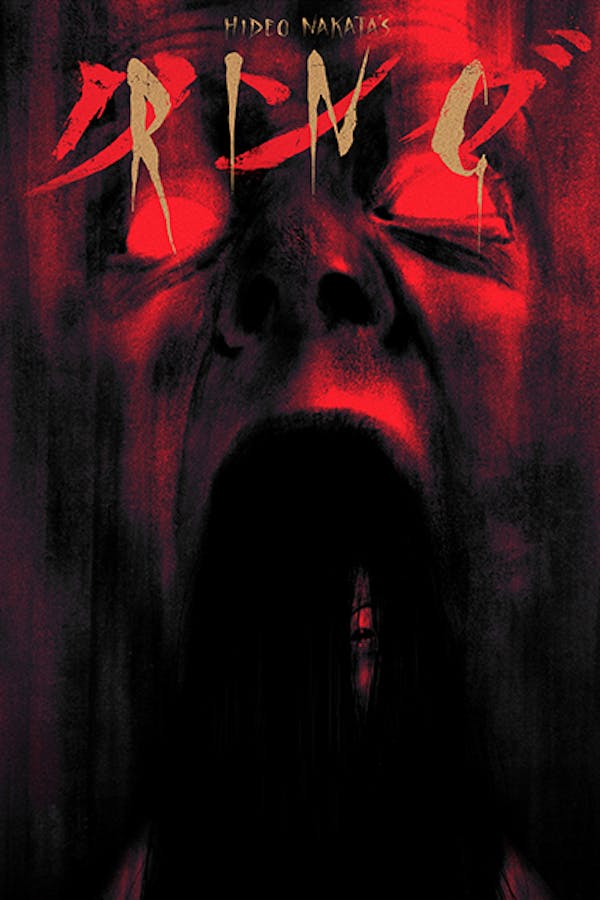 Ring
Directed by Hideo Nakata
A group of teenage friends are found dead, their bodies grotesquely contorted, their faces twisted in terror. Reiko, a journalist and the aunt of one of the victims, sets out to investigate the shocking phenomenon, and in the process uncovers a creepy urban legend about a supposedly cursed videotape, the contents of which causes anyone who views it to die within a week - unless they can persuade someone else to watch it, and, in so doing, pass on the curse...
A group of teenage friends are found dead, their faces twisted in terror. Supposed victims of an urban legend about a cursed videotape.
Cast: Nanako Matsushima, Miki Nakatani, Yûko Takeuchi
Member Reviews
great movie i love this style of movies
The movie and the book are both very different in some ways, but this adaptation really captures the mood and tension of the book while being more compact and paced different. Both book and movie rule, and you've probably already watched this but hey why not watch it again?
This is the original to The Ring movies, and this series was awesome for its time, and they are still great to watch even now! Cheers and enjoy!
Amazing! I see why people remade it, the idea is genius, love the story.