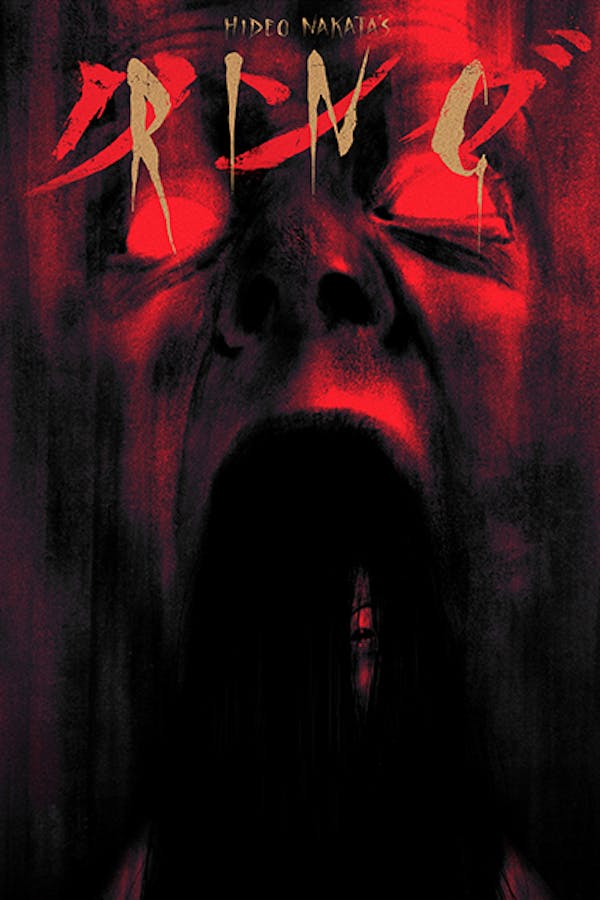 Ring
Directed by Hideo Nakata
A group of teenage friends are found dead, their bodies grotesquely contorted, their faces twisted in terror. Reiko, a journalist and the aunt of one of the victims, sets out to investigate the shocking phenomenon, and in the process uncovers a creepy urban legend about a supposedly cursed videotape, the contents of which causes anyone who views it to die within a week - unless they can persuade someone else to watch it, and, in so doing, pass on the curse...
A group of teenage friends are found dead, their faces twisted in terror. Supposed victims of an urban legend about a cursed videotape.
Cast: Nanako Matsushima, Miki Nakatani, Yûko Takeuchi
Member Reviews
Platforms have to ltearn that horror and supernatural are different things... This is not horror at all, it is more a thriller. Still good, no US style of narrative so please learn to distinguish it. Just can't believe she will do that at the end...
You never forget your first Asian horror movie. Still creepy to this day.
Amazing, but genuinely surprised that I liked the American version more
A classic, plain and simple. If you have seen the American remake first, this one may seem a bit dull by comparison, but take the time to sink into the storytelling and you should not regret it. It's not an american film, so it is not full of jumo scares, but rather relies on subtlety and nuance, on almost subliminal scares that occur as much offscreen as on. Also helpful to consider that much of the metaphor and imagery has deep connections to its country of origin and the culture behind its creation. A brilliant film, and one hell of an origin story.