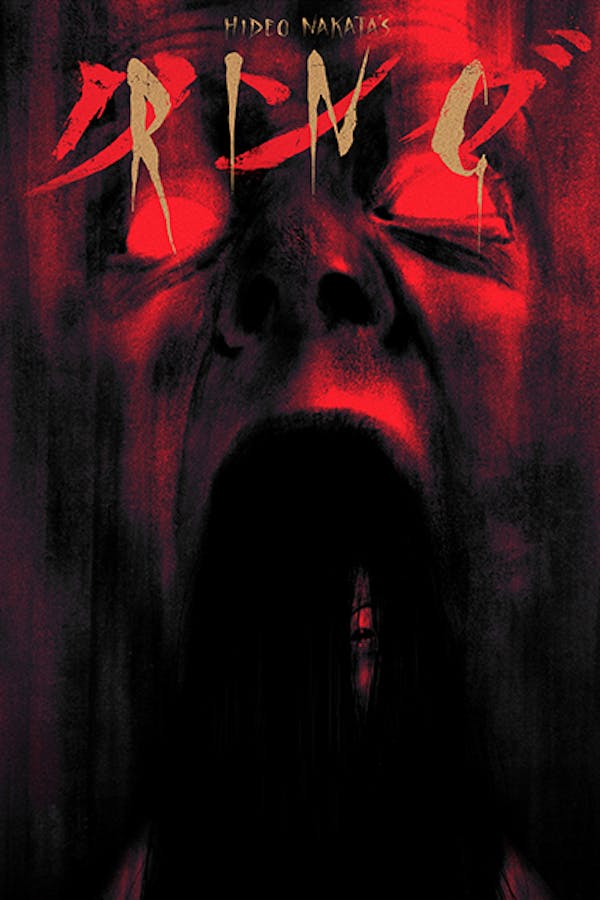 Ring
Directed by Hideo Nakata
A group of teenage friends are found dead, their bodies grotesquely contorted, their faces twisted in terror. Reiko, a journalist and the aunt of one of the victims, sets out to investigate the shocking phenomenon, and in the process uncovers a creepy urban legend about a supposedly cursed videotape, the contents of which causes anyone who views it to die within a week - unless they can persuade someone else to watch it, and, in so doing, pass on the curse...
A group of teenage friends are found dead, their faces twisted in terror. Supposed victims of an urban legend about a cursed videotape.
Cast: Nanako Matsushima, Miki Nakatani, Yûko Takeuchi
Member Reviews
The psychological horror that Hollywood didn't understand and transformed into a crapfest horror movie.
We as Americans should leave any Asian horror film alone. That said cause I've never seen another genre. Anyway their films are incredibly thought & visualized. The cinematography and everything for me. Is US horror, Italian next, and def Asian
A much different pacing from the North American version, to be sure, enjoyable on its own terms.
So glad I finally got to watch the original Ring. Overall, I really enjoyed it, though it was far from a perfect film. You're not really shown much in the transitions from characters believing the story to be a hoax to believing it's real. You kind of have to assume what went on in their heads. I also found the ending to be exceptionally weak. The implication of the way you escape death is supposed to be scary but it's shoehorned in at the last second and feels sloppy. I also feel like what happens near the end really downplays what had happened leading up to it, in terms of the characters' relationships to the story, as well as to themselves. I was expecting not to like the famous TV scene since visual effects have changed so much since this film but I was pleasantly surprised by how much I still liked it. You can really feel the effect this had on J horror, and even all of horror all over the world. I feel that this film is mostly well regarded because of its impact on the genre moreso than its quality as a movie, but I think that's ok. I rate it 3.5 out of 5.
Great film, this movie is way creepier than the original.