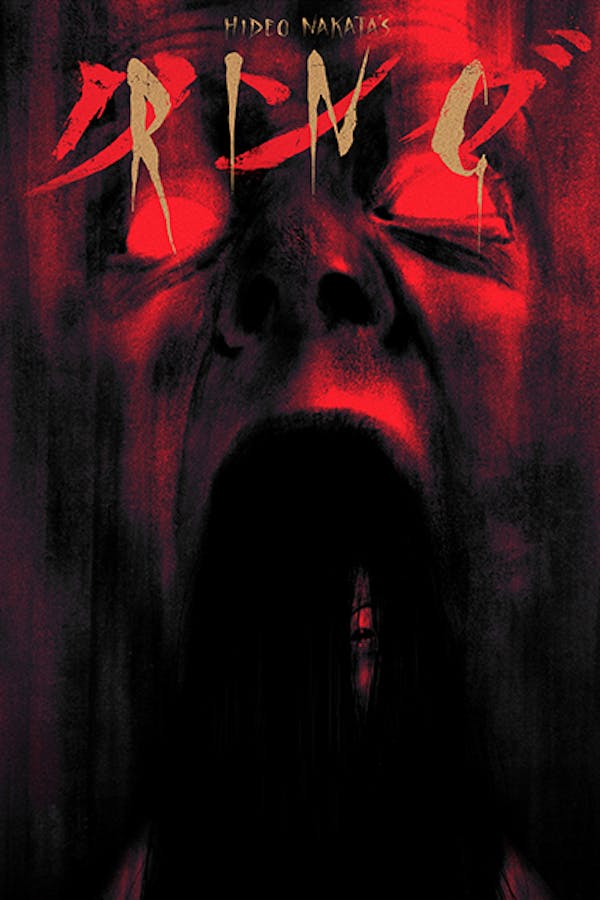 Ring
Directed by Hideo Nakata
A group of teenage friends are found dead, their bodies grotesquely contorted, their faces twisted in terror. Reiko, a journalist and the aunt of one of the victims, sets out to investigate the shocking phenomenon, and in the process uncovers a creepy urban legend about a supposedly cursed videotape, the contents of which causes anyone who views it to die within a week - unless they can persuade someone else to watch it, and, in so doing, pass on the curse...
A group of teenage friends are found dead, their faces twisted in terror. Supposed victims of an urban legend about a cursed videotape.
Cast: Nanako Matsushima, Miki Nakatani, Yûko Takeuchi
Member Reviews
a classic with some truly unsettling moments to make the hairs on the back of your neck stick up. i love the different settings and the lore of this series.
What to say about this one... the film that originated a whole new wave of horror cinema for the first 00's decade. A much lower budget movie than its remake, which brought some interesting addictions to the plot and a very beautiful visual style as well, but the ending on this one is still unbeatable. Still one of the best after all these years and a totally must-watch if you still didn't do it.
An iconic classic - a must-see for all horror fans and a must-watch-again for all who haven't seen it in a while. And remember kids: frolic in brine, goblins be thine...
Its a pretty good movie, creepy but good.
Is the original better than the American remake? Of course. Did the remake improve on a few things? Absolutely. I highly recommend watching both, but this one is the better than of the two.