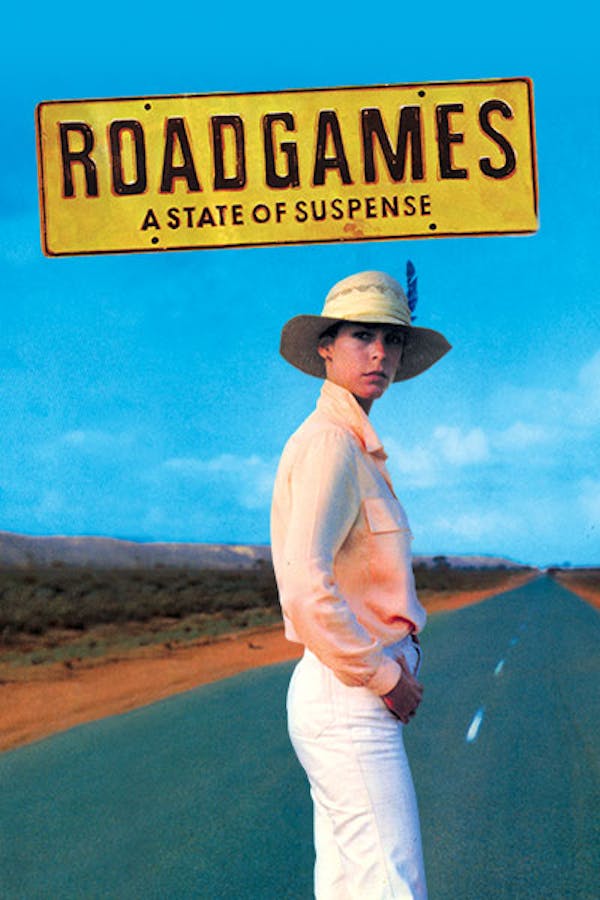 Road Games
Directed by Richard Franklin
Wisecracking trucker Quid (Stacey Keach) is hauling meat across Australia when he becomes suspicious that a creepy driver is the same serial killer who's been butchering women in the area. While tailing the psycho, he picks up hitchhiker Jamie Lee Curtis, who eagerly joins him in his pursuit of justice. But this clever killer has taken steps to make sure police suspicion falls on Quid instead! Director Richard Franklin (PSYCHO 2) used Alfred Hitchcock as inspiration for his ultra-tense horror thriller. Fans of highway horror hits like DUEL and THE HITCHER are in for a wild ride.
A truck driver and a hitchhiker try to catch a serial killer butchering women in Australia.
Cast: Stacy Keach, Jamie Lee Curtis, Marion Edward, Grant Page, Thaddeus Smith
Member Reviews
If this is 5 stars then Wolfcreek must be a 12. showing its age and slow.
This was great I thought it was going to be trash but I loved it. 100% give it a watch.
One of those movies that no one ever really talks about, yet it's genuinely good! Well made, great performances and some Hitchcock level moments throughout.
1981 thriller. Tense, mysterious and holds up. Worth the watch
Not a horror more a thriller but a great Aussie film!