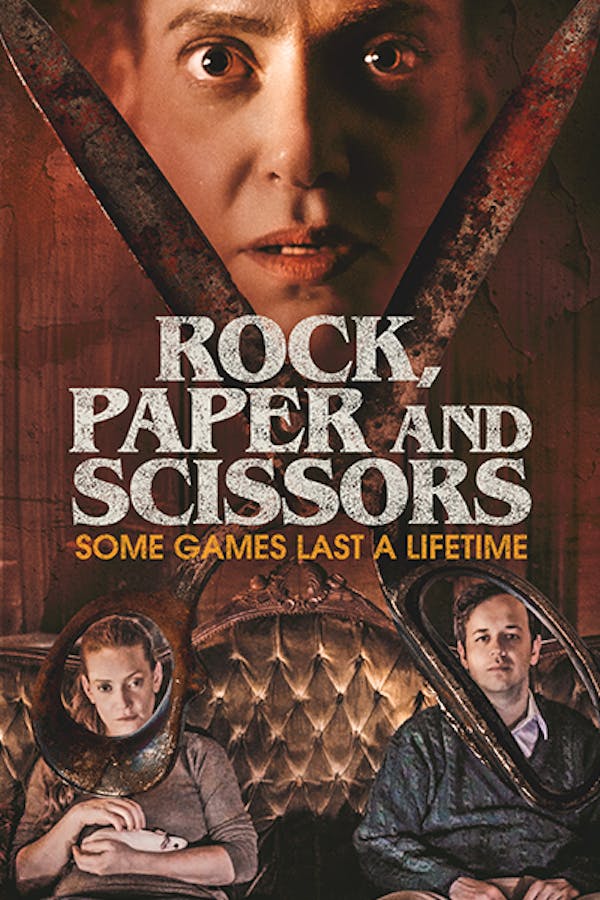 Rock, Paper and Scissors
Directed by Martín Blousson, Macarena García Lenzi
Jesus and Jose Maria are siblings living in a closed-off world constructed of strange games and relentless madness. When their half-sister Magdalena returns home to inquire about her share of their inheritance, a strange and bloody affair ensues.
When Magdalena returns home to confront her half-siblings about their inheritance, the stage is set for a family reunion both bloody and brilliant.
Cast: Agustina Cerviño, Valeria Giorcelli, Pablo Sigal
Member Reviews
Brutally slow skip to the last 15mins if you want but...
Far more tiresome than the premise -- crazy siblings imprison and torture a successful half-sister because she wants to take their house -- would ever suggest, it commits the grave cinematic sin of BEING HORRIBLY BORING. The only things I found remotely interesting were the clips from Jesus' psychedelic indie movie.
A bizarre kind of horror film from Argentina. It's kind of in the same vein as Stephen King's MISERY... but only in the fact that you have an invalid trapped in a house against their will. Three siblings (two sisters and a brother) have a weird history with each other. After their father has died, one of the daughters returns to the family house where the other two have been living to try to put the family finances in order. But then Dorothy Gale and Toto fuck things up. Well... that's not exactly true... but that's one way of putting it. Like I said above... it's bizarre. Turns out there's a LOT of crazy in this family. Plenty to go around for sure. Plus the brother is making a homemade movie based on THE WIZARD OF OZ that involves flying keys, fever dreams and a real guinea pig. (Did I mention this was a bizarre movie?) It's a bit slow-moving for sure... but the ending is really pretty thrilling. It gets pretty good after "certain" things are discovered. So kind of worth the wait... so hang in there. Still trying to figure out the whole "rock, paper and scissors" connection... other than the opening scene, not really sure about the overall thematic connection... hm. I'll keep looking. Maybe.
I love watching films from other countries to see how they do horror, this one was OK. Nothing novel that hasn't been done.
It was slow but effective. You have to pay attention to the little things. Psychological horror more than anything else. A good watch if willing to read subtitles.