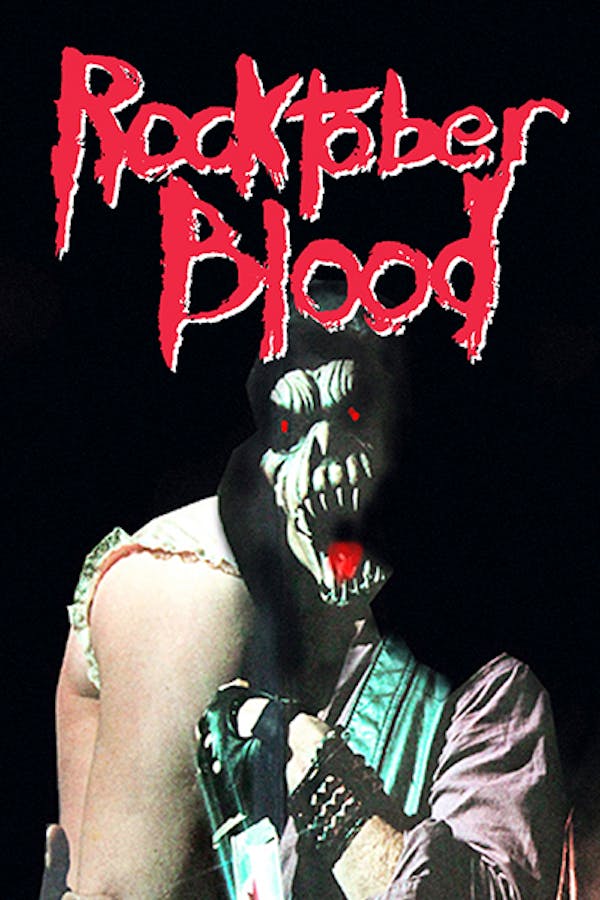 Rocktober Blood
Directed by Beverly Sebastian
A crazed rock singer returns from the dead to murder members of his former band.
A dead rock star returns to punish his accusers.
Cast: Tray Loren, Donna Scoggins, Cana Cockrell
Member Reviews
the guy that plays billy has the worst evil laugh ever but it judt adds to the film somewhere, low budget silliness, but sometimes thats all i need!
Anyone purposely watching a movie called Rocktober Blood should know what they're getting into. If you can push past the mediocrity you'll get some decent kills, a surprisingly good jump scare & some awesome Rock-n-Roll numbers!
Plays more like a low budget slasher music video that frankly was just kinda boring to watch.
Only watch while not sober and with friends.
Dear god that was bad. Would I watch it if it was on though? Probably.