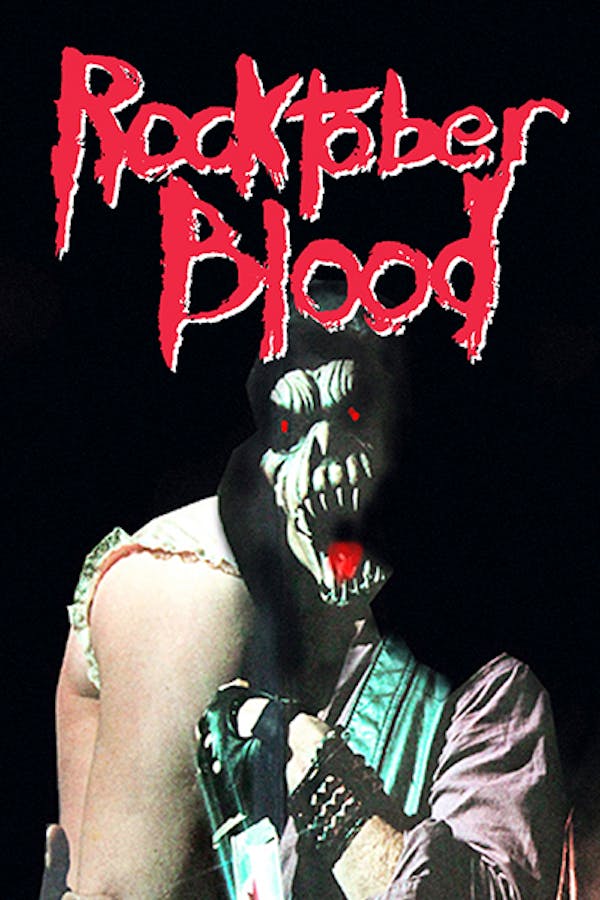 Rocktober Blood
Directed by Beverly Sebastian
A crazed rock singer returns from the dead to murder members of his former band.
A dead rock star returns to punish his accusers.
Cast: Tray Loren, Donna Scoggins, Cana Cockrell
Member Reviews
Like Sledgehammer and Things, one of the funnest in horror and film history.
If you like slasher-rock-horror then this movie is pretty fun. The biggest issues are the quality is not great and the finally stalls out a bit for two musical numbers. Like I said, if this kind of thing is your jam its worth checking out. If you're looking for a straight up slasher, maybe skip this one.
By no means a quality movie, but I found myself enjoying its indulgence in just giving you a 4 song live metal show at the end. The majority of the movie is absolutely disposable. But I left happy.
Not my favorite movie, but loved the soundtrack.
When you least expect it, I will attack! I'm back! Stuck in my head all day, lol