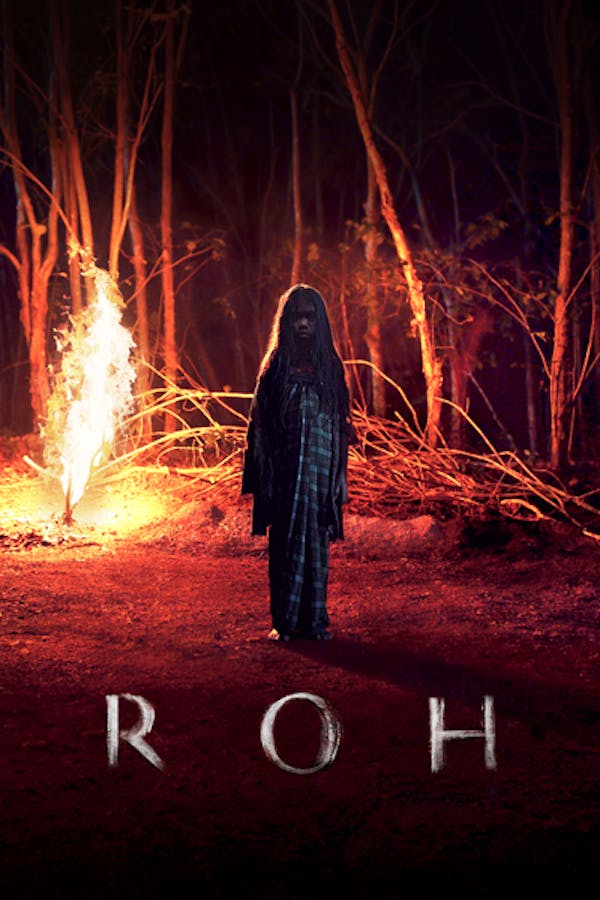 Roh
Directed by Emir Ezwan
Cut off from civilization, a single mother puts her children on high alert when they bring home a young girl caked in clay. She tells of spirits and spirit hunters, but these are not mere superstitions. As more strangers show up on her doorstep, she quickly finds another reason to fear the forest. Malaysia's official submission to the 2021 Academy Awards.
A family fights for their souls when caught in the warpath of a vengeful forest spirit ripped straight from Malaysian mythology.
Cast: Farah Ahmad, Mhia Farhana, Harith Haziq, June Lojong, Namron, Putri Qaseh
Member Reviews
I thought this movie might be another hidden gem but. . .I was wrong!
Decent bit of Malaysian folk horror. I think I would have benefited from knowing more about the culture and their folklore beforehand but the movie was still delightfully creepy. A slow burn that delivers an ominous tone throughout.
A beautifully shot slow burn. Definitely watch if you enjoyed The Wailing
Hmmmmm I kind of dig it but it's hard to follow at times. I did check a review explaining the ending online and it's pretty much what I already figured out but it's still a bit too obscure at times for my taste. Regardless, it's a refreshing take on horror movies and has 'The Witch' and 'The Wailing' kind of vibes to it but don't quite hit the mark as well as they did.
As an American, I like to watch horror from other cultures for a different take/context than what I normally see. Roh is extremely well done, and almost dreamlike in some sequences. I did jump on Google to try and fill in some of the cultural context I was missing, but I expected that going in. I'll probably watch a second time.