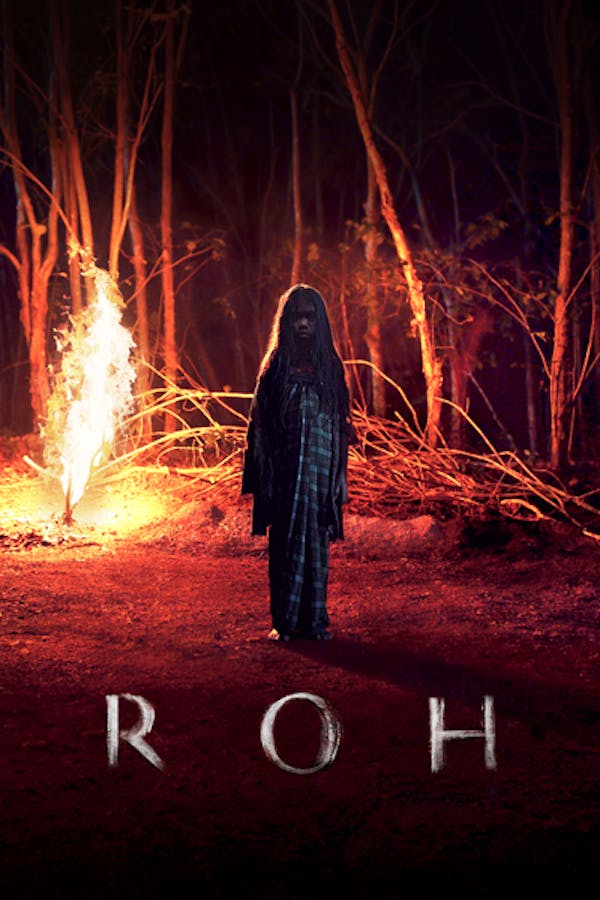 Roh
Directed by Emir Ezwan
Cut off from civilization, a single mother puts her children on high alert when they bring home a young girl caked in clay. She tells of spirits and spirit hunters, but these are not mere superstitions. As more strangers show up on her doorstep, she quickly finds another reason to fear the forest. Malaysia's official submission to the 2021 Academy Awards.
A family fights for their souls when caught in the warpath of a vengeful forest spirit ripped straight from Malaysian mythology.
Cast: Farah Ahmad, Mhia Farhana, Harith Haziq, June Lojong, Namron, Putri Qaseh
Member Reviews
Cool that it's a different cultures take but the film is very hard to follow if you don't already know the background of what they're referencing and somehow at the same time, it was super predictable. Not bad but not good either for me.
Very interesting horror film, incorporating Malaysian and Islamic folklore. I suggest looking up the meaning behind the ending because withought some knowledge of the folklore it's a bit confusing.
This is a great slow burn movie full of atmosphere and tension. It is a reminder of why we fear ghosts and what ghosts really are. The music or sound design is perfect and adds to the dread as the tale unfolds. worth a watch,,, in the dark.
Seeing horor from other cultures perspectives is very interestibg.
Very hard to understand but overall, good movie.