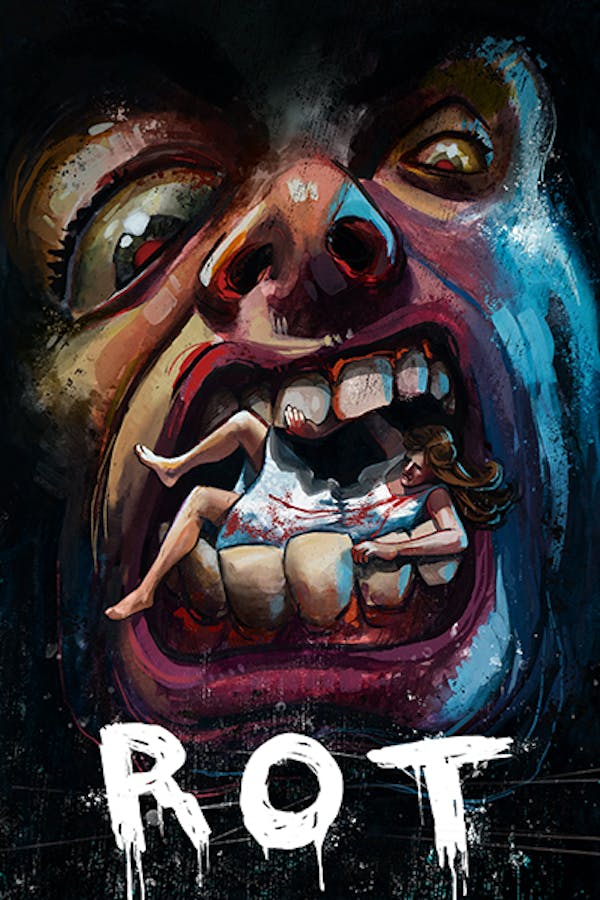 Rot
Directed by Andrew Merrill
A grad student stretched to her breaking point, Madison ends her relationship with her longtime boyfriend Jesse thinking she'll now have more time to focus on her demanding thesis. But Jesse goes missing, upending all of her plans. Out of obligation, Madison is forced to take charge of his childish roommate, hostile friends, and uninterested coworkers to try and find him. Everyone is so wrapped up in their own lives that none of them realize that something vile has taken over his body, and is slowly spreading like a disease. What they find will make them wish they had left him to rot.
When Madison's ex goes missing, his friends expect her to lead the search to find him. But something vile has taken over his body, and what they find is worse than any of them could have imagined.
Cast: Kris Ann Russell, Linda Burzynski, Eileen Dietz
Member Reviews
This movie is very entertaining and creepy too. Not sure why or how others are rating badly unless they are weird. Watch and You will see. It takes off right away, has a good story and is a quality production.
Dreadful and not in a good way
I'm on the fence about this movie and will have to revisit it in a few years. There is definitely some satiric intent here, and I got it in its broad strokes, but I had a feeling that I might have been missing something that was being conveyed in a newer idiom than I understand. It's not a viscerally scary film and is more cerebral in its conveyance of an ill-ease. The rot among the characters is evident in the expository scenes builds consistently. Things I didn't understand, but which I hope add to the story despite my lack of understanding: scenes with roomfuls of people all talking at once; the juxtaposition of a grandiose musical score against a prosaically-shot scene; and the damaged personality that each character seems to inhabit. I hope these last things are attributes I didn't get and not poor storytelling. At this point, I can't tell. Still, this movie doesn't deserve all the hate it's getting her. It is at least adequate and consistent, and at best sharp and subtle satire.