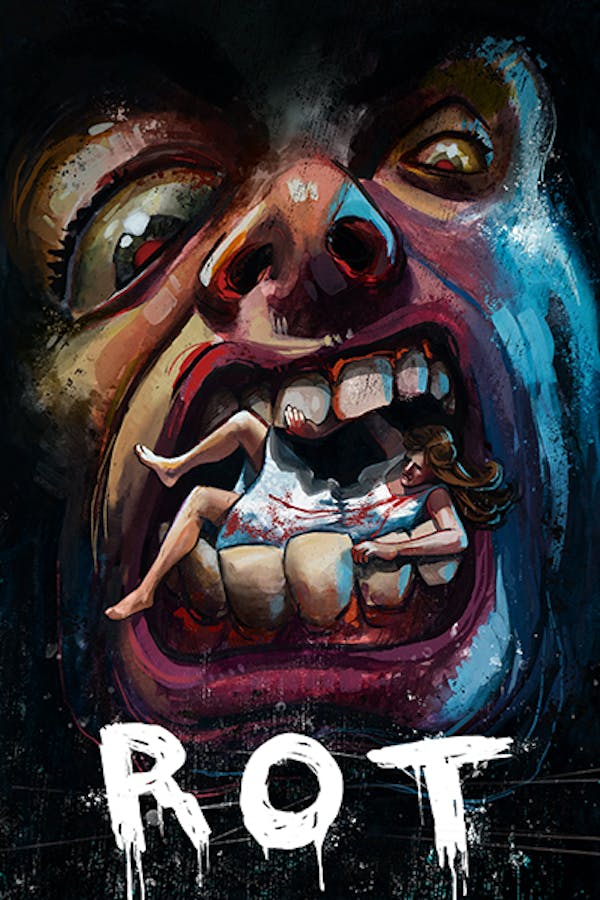 Rot
Directed by Andrew Merrill
A grad student stretched to her breaking point, Madison ends her relationship with her longtime boyfriend Jesse thinking she'll now have more time to focus on her demanding thesis. But Jesse goes missing, upending all of her plans. Out of obligation, Madison is forced to take charge of his childish roommate, hostile friends, and uninterested coworkers to try and find him. Everyone is so wrapped up in their own lives that none of them realize that something vile has taken over his body, and is slowly spreading like a disease. What they find will make them wish they had left him to rot.
When Madison's ex goes missing, his friends expect her to lead the search to find him. But something vile has taken over his body, and what they find is worse than any of them could have imagined.
Cast: Kris Ann Russell, Linda Burzynski, Eileen Dietz
Member Reviews
This movie made me laugh. I was completely blown away by the absurdist ending, but I don't think that was the creators' intent. I guess that means this is a 'bad' movie, but I'd be lying if I didn't admit this is a memorable movie. LOL
You know when horror movies have an element of mystery? This movie trying to be mysterious but forgot to progress beyond that. So mild intrigue initially, like "oooooooh, what's going on? what's gonna happen?" is fine at the beginning of a movie but at the end all it is, is "What's going on and what's happening?" not as cool. I feel violated and cheap. Movie not not good.
Legitimately awful and a complete waste of time. Tries to thematically hit on toxic/entitled relationships yet provides little reason to care about the theme given that the characters are generally unlikeable and the plot is held together with shoe string. Tries to push itself hard in the final act, still with no reason to care about anything going on. A theme requiring nuance and worthy of thought, in a film lacking in either. Hard pass, avoid this movie.
For a low budget horror movie this is far better than some of the others I've seen. I don't really understand what a lot of the other reviews here are carrying on about in regards to politics. 7/9.