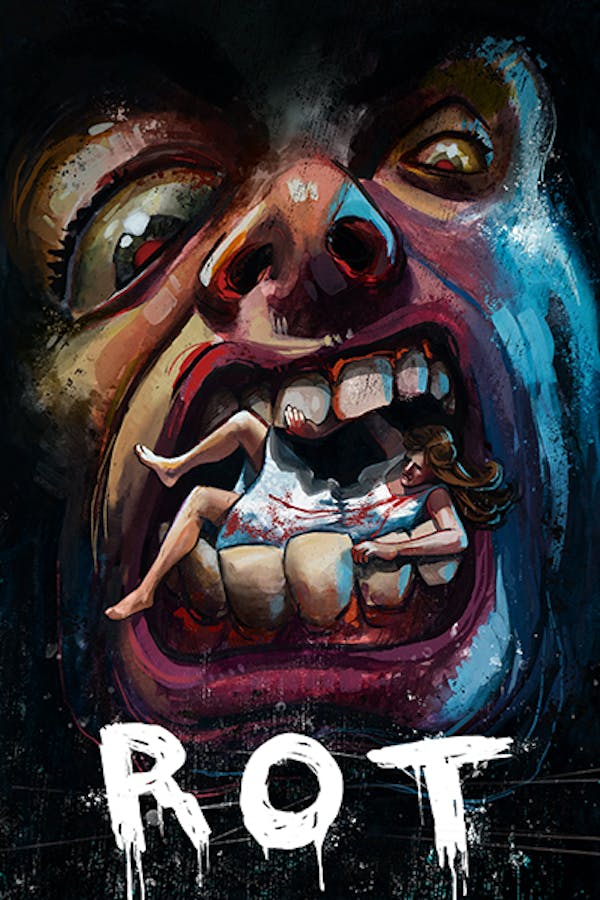 Rot
Directed by Andrew Merrill
A grad student stretched to her breaking point, Madison ends her relationship with her longtime boyfriend Jesse thinking she'll now have more time to focus on her demanding thesis. But Jesse goes missing, upending all of her plans. Out of obligation, Madison is forced to take charge of his childish roommate, hostile friends, and uninterested coworkers to try and find him. Everyone is so wrapped up in their own lives that none of them realize that something vile has taken over his body, and is slowly spreading like a disease. What they find will make them wish they had left him to rot.
When Madison's ex goes missing, his friends expect her to lead the search to find him. But something vile has taken over his body, and what they find is worse than any of them could have imagined.
Cast: Kris Ann Russell, Linda Burzynski, Eileen Dietz
Member Reviews
Hipsters have no business making horror films.
A decent indie horror movie that unfortunately drags out a bit and lacks the meat it offers. I wish I could rate it better, but the problems with it are the repetitive writing, scenes, and some very predictable "scares" as well as a very vague and unclear plot, not production and quality issues I could pass off as being the reality of an indie film.
Boring white twenty-somethings talking. Talking in person! Talking on the phone! Letting phone calls go to voicemail! Leaving voice messages! Sometimes an older white person will talk and, in a climactic scene, one of the twenty-somethings turns thirty. As movies go, this is almost one of them.
Started well enough however just got too overdone.