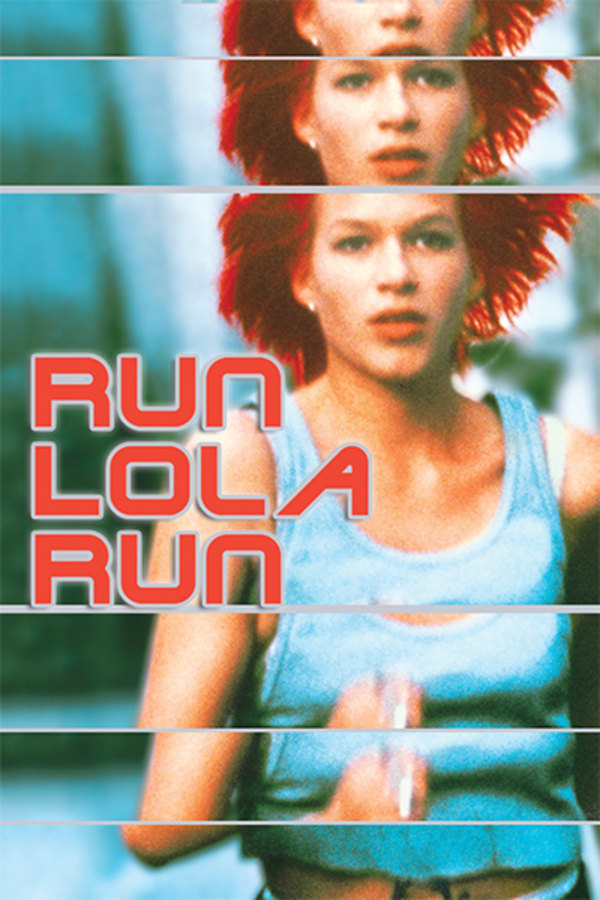 Run Lola Run
Directed by Tom Tykwer
This multiple award winner from Tom Tykwer (THE PRINCESS AND THE WARRIOR) stars Franka Potente as Lola, the orange-haired punk girlfriend of Manni (Moritz Bleibtreu), a small-time courier for a big-time gangster. Manni is working a standard pickup/drop-off, and everything is going fine until an unforeseen incident makes Lola late to pick him up. One stroke of bad luck leads to another, and by the time Manni calls Lola, he has a big problem: He is supposed to meet his unforgiving boss in 20 minutes with 100,000 marks that suddenly he does not have.
A small-time crook's girlfriend has 20 minutes to save her boyfriend's life.
Cast: Franka Potente, Moritz Bleibtreu, Herbert Knaup
Member Reviews
Definitely not a horror film, but a really great film all around. Can't wait to rewatch this.
Fantastic movie. That's the 'strong female character' we were asking for, and Hollywood gave us emotional less robots that could kickbox. Everything's great-camerawork, editing, acting. And this should've been a shoe-in for a crappy American version, but if it was, I can't find it. Still great 20 years later.
1st off GREAT movie!!!! 2ND Does horror habe to be blood and guts and special effects? I mean knowing the person you love most is going to die if you didn't run fast enough and it happening over and over....that's pretty horrific....but seriously...it's not a horror movie....but so Damn glad it's on here....
Not horror, but wstch this one anyway.
It's a great movie, but unfortunately this is a prime example of "network drift", where TV channels diverge from their original demographic in order to gain a wider audience. What's next? Wrestling? For the love of god, stop while you still can, Shudder!!!