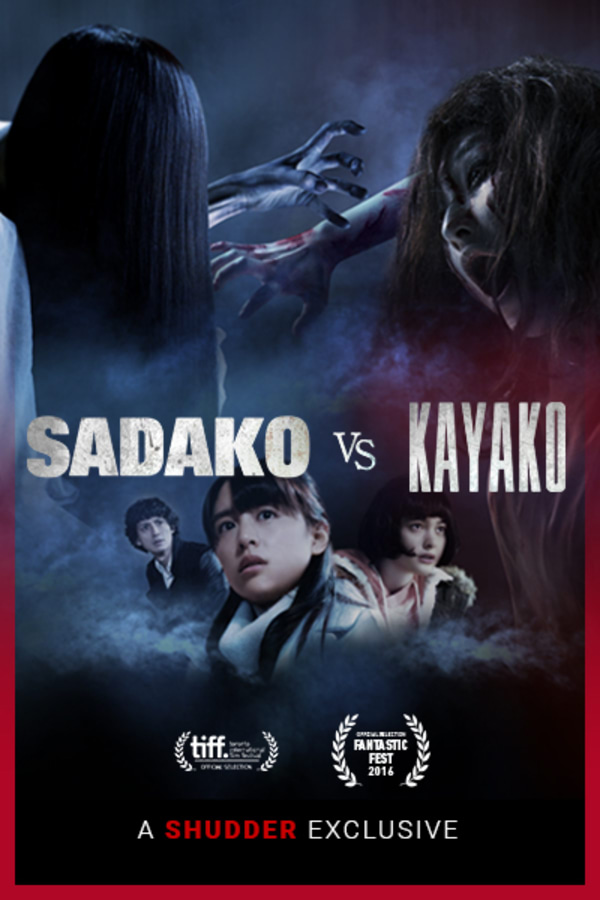 Sadako vs. Kayako
Directed by Koji Shiraishi
After viewing a legendary cursed videotape, Natsumi discovers she has only two days before she will be killed by the demonic entity known as Sadako. The only way to break the curse: pitting the demon Sadako against Kayako, an accursed spirit possessing a haunted house where everyone who enters disappears. SADAKO VS. KAYAKO brings the characters from RINGU and JU-ON: THE GRUDGE back to the big screen in a wildly fun, tongue-in-cheek thrill ride that finally answers the question: whose curse is stronger?
The vengeful spirits of the Ring and Ju-on series face off.
Cast: Mizuki Yamamoto, Tina Tamashiro, Runa Endo, Elly Nanami
Member Reviews
As a fan of the original versions of Ringu and Ju-On: The Grudge, this movie was blasphemous! A complete abomination!
As a fan of the original versions
Fun flick that lives up to the sorta silly premise. Some of the effects are creative and subtle, like the profs face when he gets headbutted.
Sorry kinda gave some parts away my bad
I found it really good. if u have never seen those movies before then it's kinda what the hell happened. I love curse like movies. It would have been nice if there was a little more between sadako and kayaking. But how they emerged together pretty kewl.