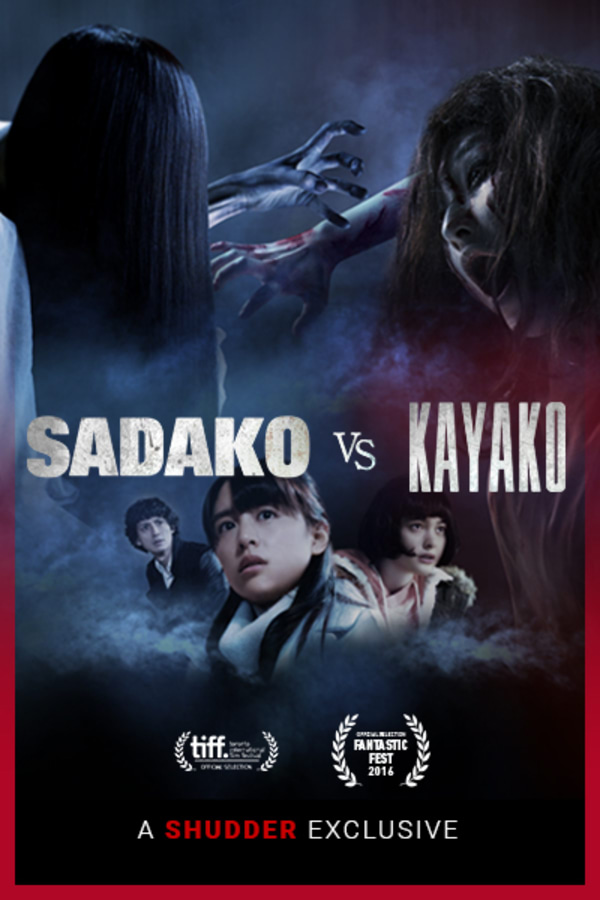 Sadako vs. Kayako
Directed by Koji Shiraishi
After viewing a legendary cursed videotape, Natsumi discovers she has only two days before she will be killed by the demonic entity known as Sadako. The only way to break the curse: pitting the demon Sadako against Kayako, an accursed spirit possessing a haunted house where everyone who enters disappears. SADAKO VS. KAYAKO brings the characters from RINGU and JU-ON: THE GRUDGE back to the big screen in a wildly fun, tongue-in-cheek thrill ride that finally answers the question: whose curse is stronger?
The vengeful spirits of the Ring and Ju-on series face off.
Cast: Mizuki Yamamoto, Tina Tamashiro, Runa Endo, Elly Nanami
Member Reviews
A disappointment. But, then, I was warned before hand. Still, I went in with open mind. Now I've tried to keep up with all the different Ringu sequels that have come out (not including American ones) and I have to say either I've missed an important, theme changing edition to the franchise or they changed a whole lot about Sadako and the Ring curse. 2 days instead of 7. And she comes out of a locked room instead of a well. It moves away from 'horror' and moved more into action-horror with its pacing. There should have been much more film time dedicated to Sadako and Kayako battling then what they gave it. Much, much more. Besides the changes to Sadako's curse, there's nothing really new to either of the franchises. If you're looking for high end Japanese Horror, this isn't it. If you want to just to watch what someone has come up with and not worry about, go for it. I'll give it 2 skulls.
Very great movie. I'm happy i gave this movie a shot and i don't understand why so many are giving it low skulls...maybe some of them have a poor understanding of the movie but to each their own i guess :/
Definitely gave me the creeps
The ending is AMAZING. There's also an after credits scene.
First time watching any of these series in Japanese. Going to start both of them in Japanese now. Loved it