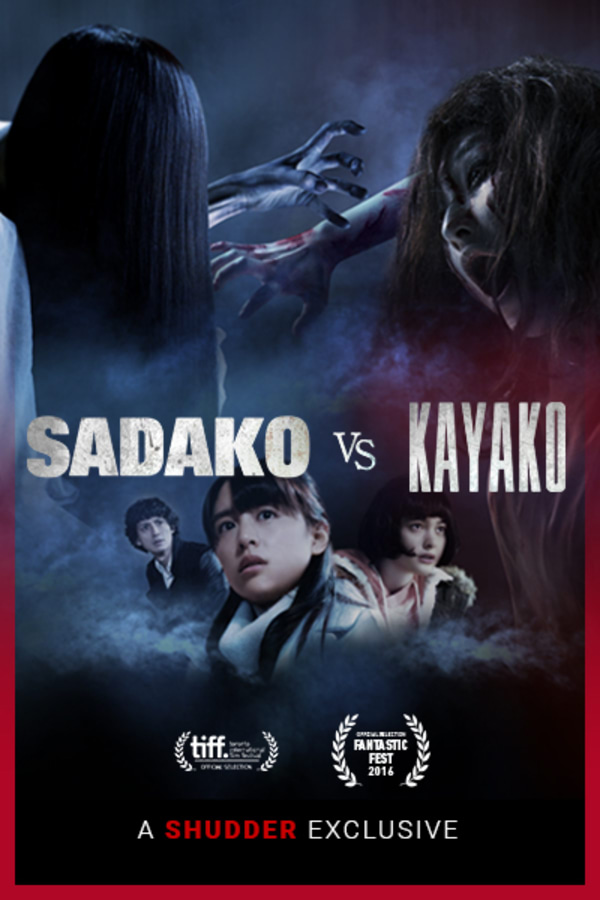 Sadako vs. Kayako
Directed by Koji Shiraishi
After viewing a legendary cursed videotape, Natsumi discovers she has only two days before she will be killed by the demonic entity known as Sadako. The only way to break the curse: pitting the demon Sadako against Kayako, an accursed spirit possessing a haunted house where everyone who enters disappears. SADAKO VS. KAYAKO brings the characters from RINGU and JU-ON: THE GRUDGE back to the big screen in a wildly fun, tongue-in-cheek thrill ride that finally answers the question: whose curse is stronger?
The vengeful spirits of the Ring and Ju-on series face off.
Cast: Mizuki Yamamoto, Tina Tamashiro, Runa Endo, Elly Nanami
Member Reviews
If you don't go in expecting too much you'll have fun!
Grossly misleading, they only fought in the last 10 minutes or so. I'm not angry. Just greatly disappointed. Yours truly, BDN
This film is actually a great example of mash-ups movies such as "Freddy vs. Jason" "Superman vs. Batman" and etc. Sadako vs. Kayako is a good opportunity to enjoy watching if you are familiar with the ring and the grudge movie franchises. Hats off to the director/s for putting together a workable plot to make this movie somehow make sense.
Although I really liked the originals, this one didn't impress me. Spoilers ahead: I really expected more of the "Versus" from this movie, and it only really picks up at the very last 15 minutes. Even afterward, I felt that the series has now officially jumped the shark with the merging of curses. I was hoping for more, but I guess that these Vs style movies are really hard to do correctly. If anything it probably should've been titled Sadako x Kayako.
Pretty good for what it is. Vs movies are always on the cheesy side, but this one was less tongue-in-cheek than I thought it would be.