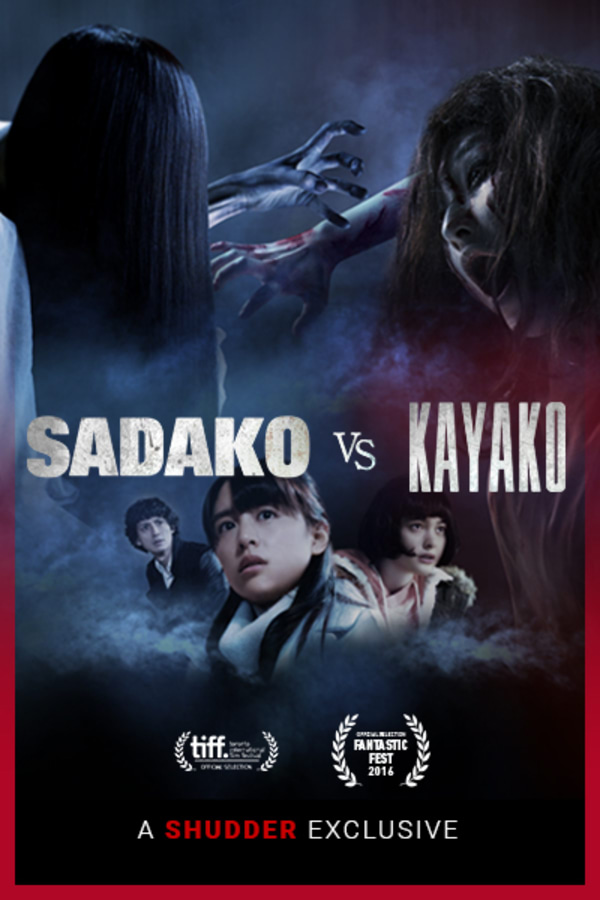 Sadako vs. Kayako
Directed by Koji Shiraishi
After viewing a legendary cursed videotape, Natsumi discovers she has only two days before she will be killed by the demonic entity known as Sadako. The only way to break the curse: pitting the demon Sadako against Kayako, an accursed spirit possessing a haunted house where everyone who enters disappears. SADAKO VS. KAYAKO brings the characters from RINGU and JU-ON: THE GRUDGE back to the big screen in a wildly fun, tongue-in-cheek thrill ride that finally answers the question: whose curse is stronger?
The vengeful spirits of the Ring and Ju-on series face off.
Cast: Mizuki Yamamoto, Tina Tamashiro, Runa Endo, Elly Nanami
Member Reviews
Was better than I thought it would be. I expected it to be complete trash
WACK, they only fought in the last 10 minutes, then merge together and they both look the same Alfred so why bother.
im a jaded superfan of both of the originals and this is incredible. VERY worth watching.
Fun addition to both series. I really enjoyed how they were able to combine both characters. The bad: If you are a hardcore fan like myself you will get a little annoyed by the breaking of the characters mythologies and tropes.
Very well made. Good storyline. Kept me interested the whole way through.