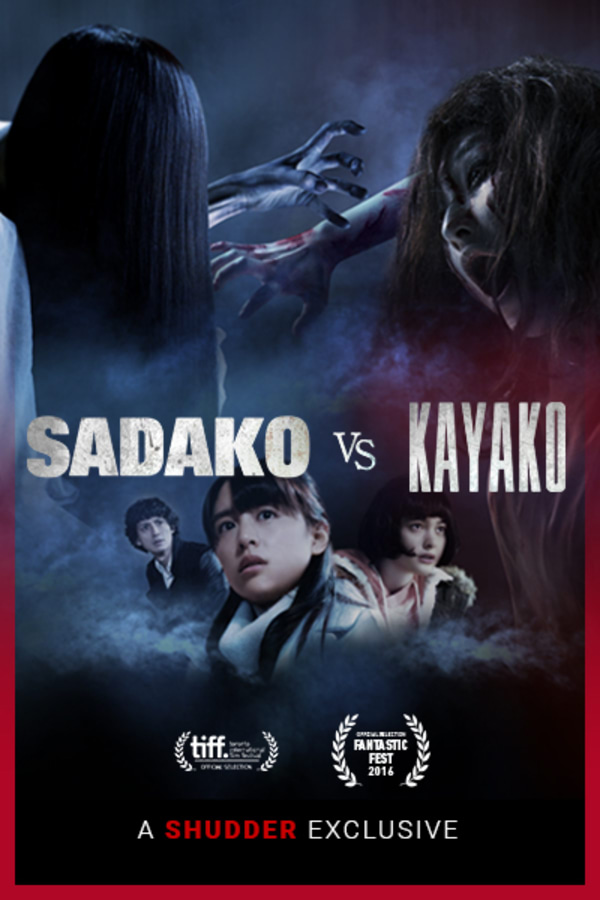 Sadako vs. Kayako
Directed by Koji Shiraishi
After viewing a legendary cursed videotape, Natsumi discovers she has only two days before she will be killed by the demonic entity known as Sadako. The only way to break the curse: pitting the demon Sadako against Kayako, an accursed spirit possessing a haunted house where everyone who enters disappears. SADAKO VS. KAYAKO brings the characters from RINGU and JU-ON: THE GRUDGE back to the big screen in a wildly fun, tongue-in-cheek thrill ride that finally answers the question: whose curse is stronger?
The vengeful spirits of the Ring and Ju-on series face off.
Cast: Mizuki Yamamoto, Tina Tamashiro, Runa Endo, Elly Nanami
Member Reviews
Solid movie. Definitely recommended for fans of J horror
Uneven with some great scenes. Love the exorcist duo, movie became a lot more interesting when they turned up.
If they were going for a laughable concept and some horror spoof acting they succeeded. Builds up to very short final jerky curse spirit confrontation. 2 meow kid skulls.
I think this is a fun idea, but the first half of the film is fairly dull and none of the characters are likable.
Awesome, and somewhat funny movie, but the title is misleading. The VS doesn't happen until the last five minutes of the movie. Other than that, I loved the hell out of it. The main characters were great, the actors were decent, and it was fun watching both vengeful spirits wrack up quite the body count.