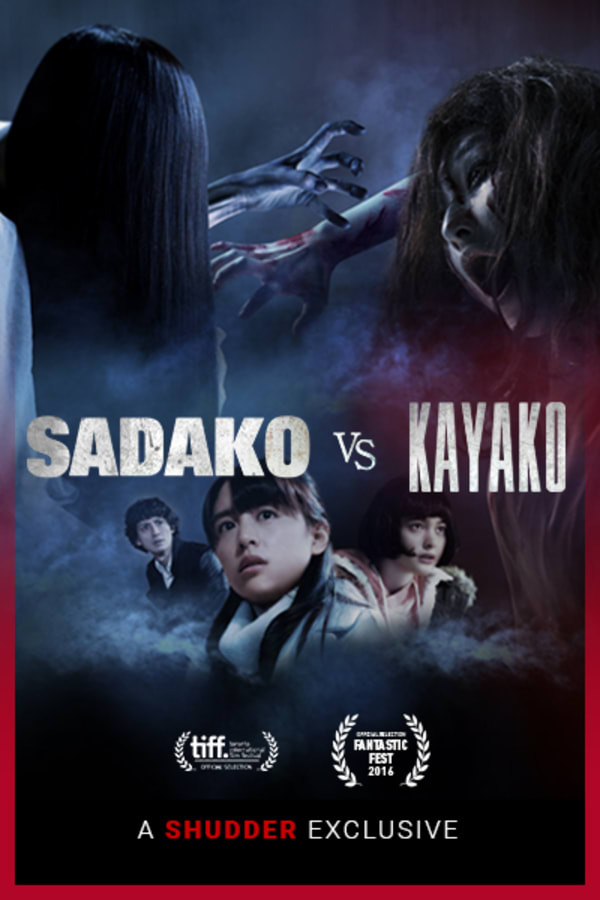 Sadako vs. Kayako
Directed by Koji Shiraishi
After viewing a legendary cursed videotape, Natsumi discovers she has only two days before she will be killed by the demonic entity known as Sadako. The only way to break the curse: pitting the demon Sadako against Kayako, an accursed spirit possessing a haunted house where everyone who enters disappears. SADAKO VS. KAYAKO brings the characters from RINGU and JU-ON: THE GRUDGE back to the big screen in a wildly fun, tongue-in-cheek thrill ride that finally answers the question: whose curse is stronger?
The vengeful spirits of the Ring and Ju-on series face off.
Cast: Mizuki Yamamoto, Tina Tamashiro, Runa Endo, Elly Nanami
Member Reviews
Was a lot better/scarier than I thought it would be. Great blending of the two worlds. A must watch if you are a fan of either or franchise.
This was a fun one. Creepy at times, funny at times. Freddy vs. Jason is the closest thing I can draw a comparison to, but I enjoyed this one way more. Ringu (the ring) vs. Ju-On (the Grudge). Not as scary as their original films, but partly that's because we know these characters now, and know what to expect from them. Totally enjoyable flick though. Worth the watch.
I really enjoyed this, not sure why ppl are moaning, good story, great effects and quite scary. Great all round.
For the ONLY movie to be a Grudge Vs. The Ring movie, it was pretty good.
#sadakovskayako AKA The Ring meets The Grudge without the creepiness and suspense and attacks it with a severed tongue in cheek in the battle of who's menacing spirit is more powerful...Fight! -C 📼📼