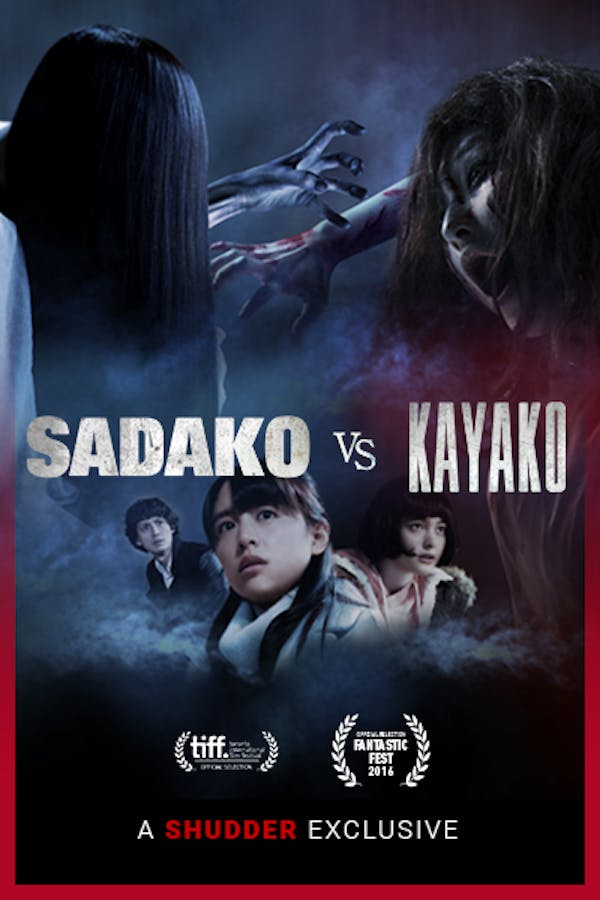 Sadako vs. Kayako
Directed by Koji Shiraishi
After viewing a legendary cursed videotape, Natsumi discovers she has only two days before she will be killed by the demonic entity known as Sadako. The only way to break the curse: pitting the demon Sadako against Kayako, an accursed spirit possessing a haunted house where everyone who enters disappears. SADAKO VS. KAYAKO brings the characters from RINGU and JU-ON: THE GRUDGE back to the big screen in a wildly fun, tongue-in-cheek thrill ride that finally answers the question: whose curse is stronger?
The vengeful spirits of the Ring and Ju-on series face off.
Cast: Mizuki Yamamoto, Tina Tamashiro, Runa Endo, Elly Nanami
Member Reviews
Sadako vs. Kayako captures the look and feel of both The Ring and Ju-On franchises nicely, creating some decent storytelling. The movie raises the question if you pit two curses against each other, will they destroy each other or merge to become even more powerful? I wasn't satisfied with the ending or I'd have rated it much higher.
Some really hilarious moments and some of that typical Japanese horror creepiness. Juon and Ringu, the first of the movies, were much more scarier and creepier but this is a good watch. Feels like a mix of anime antagonists going at each other and it makes it surprisingly intriguing. Credit to Masanobu Ando the actor playing the psychic. He steals the show. A fun, horror filled but yet enjoyably silly movie.
It had some surprisingly good scares. The trailer makes this look like an all out battle and it's not…more like 40% The Ring 40%The Grudge 15% character development 5% Ring Vs Grudge. It is decent but had such a slapped together ending that lacked ANY direction. If anything watch it for the novelty
The "Freddy vs. Jason" of j-horror. Respective fans of both franchises will understand. Not particularly scary or competent, but was entertaining none-the-less.