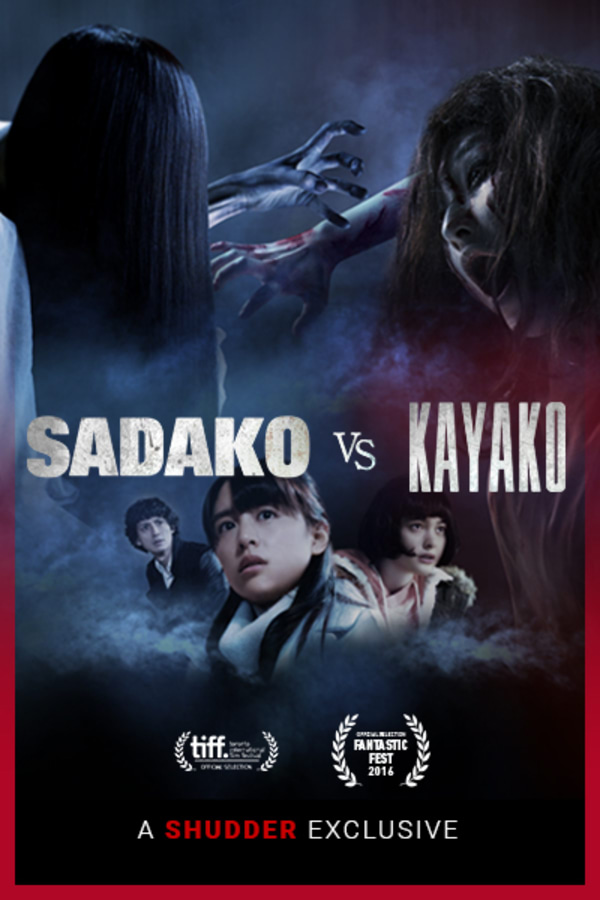 Sadako vs. Kayako
Directed by Koji Shiraishi
After viewing a legendary cursed videotape, Natsumi discovers she has only two days before she will be killed by the demonic entity known as Sadako. The only way to break the curse: pitting the demon Sadako against Kayako, an accursed spirit possessing a haunted house where everyone who enters disappears. SADAKO VS. KAYAKO brings the characters from RINGU and JU-ON: THE GRUDGE back to the big screen in a wildly fun, tongue-in-cheek thrill ride that finally answers the question: whose curse is stronger?
The vengeful spirits of the Ring and Ju-on series face off.
Cast: Mizuki Yamamoto, Tina Tamashiro, Runa Endo, Elly Nanami
Member Reviews
you'll only dig this movie if you are a fan of the originals. it's not bad but they play fast and loose with the lore of both curses. 4 Skulls for bullying multi kill
Its not bad, this ended pretty much the way I expected. Don't go in expecting deep drama. Would have been much better if they merged the storylines earlier. We know the stories give us the action. The effects were fantastic nonetheless. Its worth a look if you like J-Horror.
Huge fan of both so I loved it. However, they spent a lot more time on the cursed tape rather than the cursed house. I loved the ending but the battle was short and they could have had both meet long before the last 20 min. The end credit scene was great too. Just saw where they could have improved more.
What the fuck did I just watch?