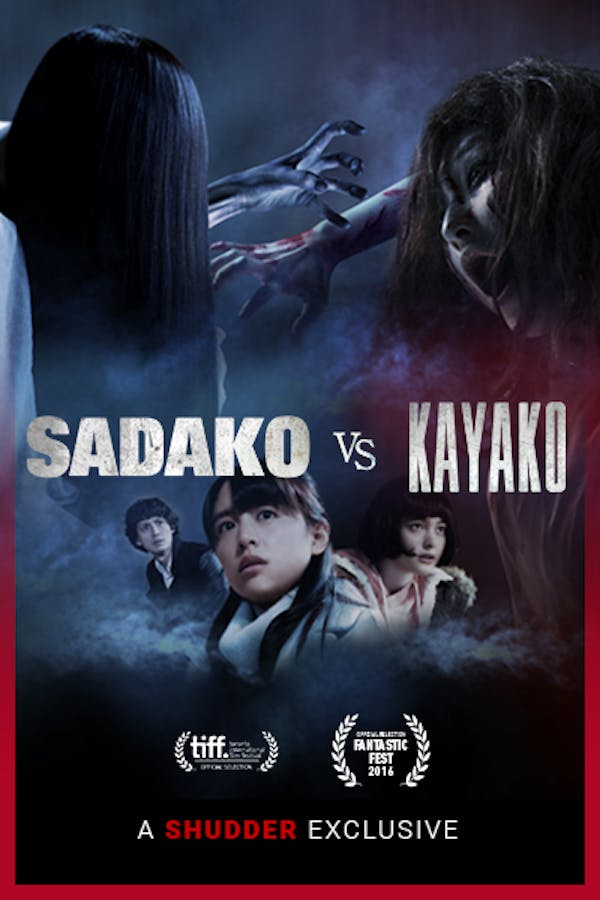 Sadako vs. Kayako
Directed by Koji Shiraishi
After viewing a legendary cursed videotape, Natsumi discovers she has only two days before she will be killed by the demonic entity known as Sadako. The only way to break the curse: pitting the demon Sadako against Kayako, an accursed spirit possessing a haunted house where everyone who enters disappears. SADAKO VS. KAYAKO brings the characters from RINGU and JU-ON: THE GRUDGE back to the big screen in a wildly fun, tongue-in-cheek thrill ride that finally answers the question: whose curse is stronger?
The vengeful spirits of the Ring and Ju-on series face off.
Cast: Mizuki Yamamoto, Tina Tamashiro, Runa Endo, Elly Nanami
Member Reviews
the movie was good though I expected something similar to a ghost verion of Jason versus Freddy. this movie both thrilled and surprised me. The ending did surprise me as well over all this was a thoroughly good horror movie. I would advise against showing it to children under their teens though especially if they bother by the supernatural.
Went in expecting a movie that was SO BAD, that it was good, instead I found a movie that was good because it was a good movie.
Maybe it was just cuz I watched Ring 1 & 2 back to back over the last couple of days, but it seems they changed Sadako's lore quite a bit. Big letdown.
Kayako was LITERALLY just chilling at home, minding her own business. 5 skulls for the sick rock move.
Well, I was expecting a way better catfight at the end, but seeing as how we'll likely never get Hannah Montana vs Lizzie McGuire I guess we'll have to make to with this. Pretty entertaining, thanks to the subtitles I was able to provide an amusing commentary to my friend who laughed until she cried. Win-win!!!