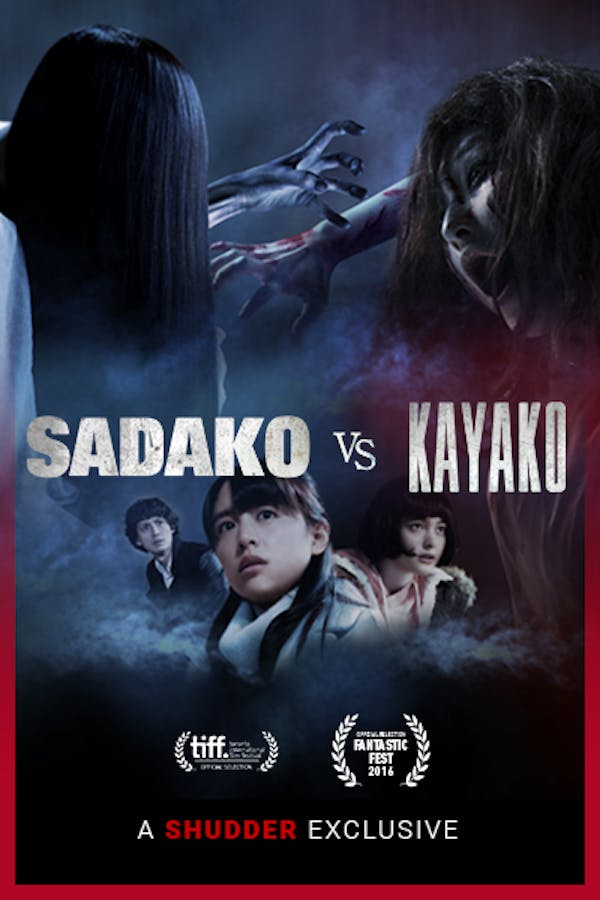 Sadako vs. Kayako
Directed by Koji Shiraishi
After viewing a legendary cursed videotape, Natsumi discovers she has only two days before she will be killed by the demonic entity known as Sadako. The only way to break the curse: pitting the demon Sadako against Kayako, an accursed spirit possessing a haunted house where everyone who enters disappears. SADAKO VS. KAYAKO brings the characters from RINGU and JU-ON: THE GRUDGE back to the big screen in a wildly fun, tongue-in-cheek thrill ride that finally answers the question: whose curse is stronger?
The vengeful spirits of the Ring and Ju-on series face off.
Cast: Mizuki Yamamoto, Tina Tamashiro, Runa Endo, Elly Nanami
Member Reviews
I'm a sucker for versus movies like Freddy vs Jason but I wasn't expecting this. The plot while slow to get to the point of how to pair the ghost icons together to fight and the sad fact is the fight scene is short and poor Kayako doesn't get much screen presents unlike Sadako who steals most of the kills. It's decent enough to watch for but it's very forgettable.
Found it hilarious and creepy all at the same time both are creepy in their own right but it was a lil cheesy which I do love cheesy horror movies lol I would recommend watching it.
the ju-on stuff felt just tacked on throughout the movie, meaning it was mostly a Ring movie. it was an overall decent Ring movie though, so if you're a fan of that franchise this is certainly not the worst entry in the series. and the ju-on bits did tie in effectively for a good finale which is more than i usually dare hope for in a flick with "VS" in its title
my heart actually jumped a couple times accompanied by some "oh shit". this is worth watching, I would watch it again with someone else. it's not conjuring scary bc Asian scary flicks are different from American but it is scary
They really said wait for it...BAM!!!!!