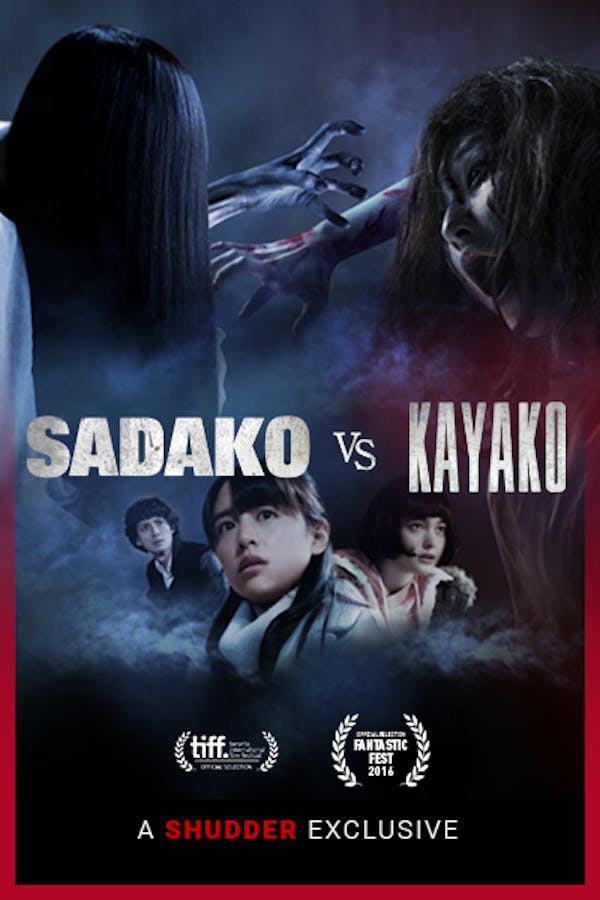 Sadako vs. Kayako
Directed by Koji Shiraishi
After viewing a legendary cursed videotape, Natsumi discovers she has only two days before she will be killed by the demonic entity known as Sadako. The only way to break the curse: pitting the demon Sadako against Kayako, an accursed spirit possessing a haunted house where everyone who enters disappears. SADAKO VS. KAYAKO brings the characters from RINGU and JU-ON: THE GRUDGE back to the big screen in a wildly fun, tongue-in-cheek thrill ride that finally answers the question: whose curse is stronger?
The vengeful spirits of the Ring and Ju-on series face off.
Cast: Mizuki Yamamoto, Tina Tamashiro, Runa Endo, Elly Nanami
Member Reviews
Same old same old. You have your predictable parts in the movie, funny at times I'm sure weren't supposed to be, annoying characters (natsumi), and the ending is a bit unsatisfying. Having said all that, I still highly recommend watching it if you are a fan of ringu and ju-on.
Fun watch if you're already a fan of both properties.
Found it kind of dull... There are some (unintentionally?) funny moments that kept me watching.
Good in the worst way lol