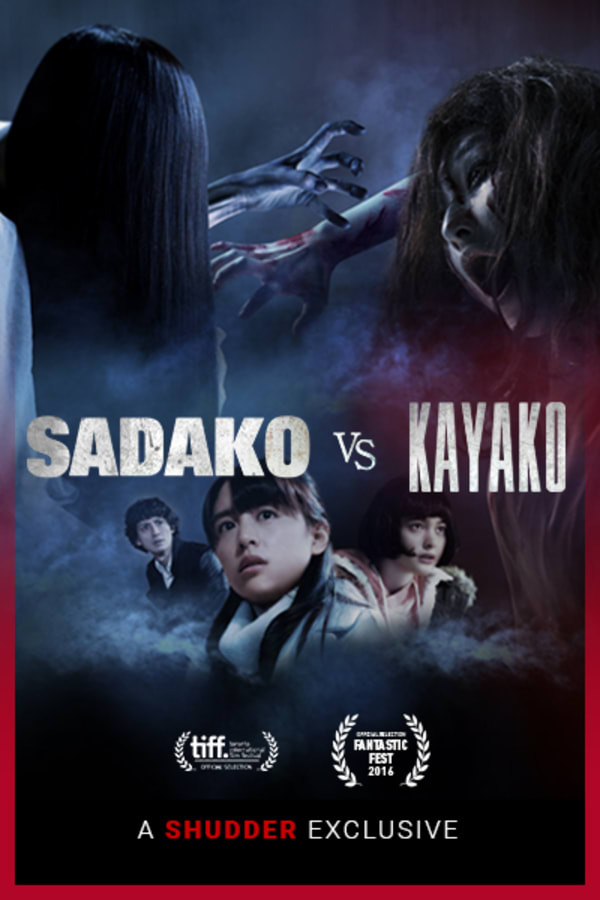 Sadako vs. Kayako
Directed by Koji Shiraishi
After viewing a legendary cursed videotape, Natsumi discovers she has only two days before she will be killed by the demonic entity known as Sadako. The only way to break the curse: pitting the demon Sadako against Kayako, an accursed spirit possessing a haunted house where everyone who enters disappears. SADAKO VS. KAYAKO brings the characters from RINGU and JU-ON: THE GRUDGE back to the big screen in a wildly fun, tongue-in-cheek thrill ride that finally answers the question: whose curse is stronger?
The vengeful spirits of the Ring and Ju-on series face off.
Cast: Mizuki Yamamoto, Tina Tamashiro, Runa Endo, Elly Nanami
Member Reviews
Careful spoilers below....review the movie , don't ruin it
Strange crossover which rewrites the Ring story (poorly) though stays pretty faithful to The Grudge/Ju-On. The budget visual effects look weirdly worse than in the original films, but an illogical plot and ridiculous script at least make this throwaway fun entertainment. If you enjoyed the suspense and the stalking which was at the core of the main Ring/Grudge franchises, there's none of that here. A missed opportunity that barely scrapes average, but still much better than Rings was.
Enjoyed a lot more than I thought I would- interesting from start to finish. I feel the effects were a little cheesy though.