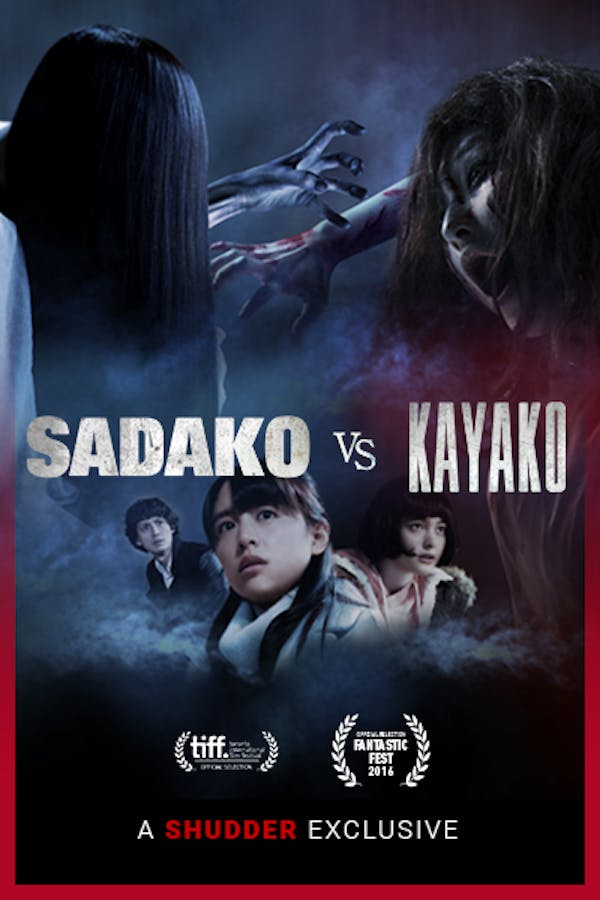 Sadako vs. Kayako
Directed by Koji Shiraishi
After viewing a legendary cursed videotape, Natsumi discovers she has only two days before she will be killed by the demonic entity known as Sadako. The only way to break the curse: pitting the demon Sadako against Kayako, an accursed spirit possessing a haunted house where everyone who enters disappears. SADAKO VS. KAYAKO brings the characters from RINGU and JU-ON: THE GRUDGE back to the big screen in a wildly fun, tongue-in-cheek thrill ride that finally answers the question: whose curse is stronger?
The vengeful spirits of the Ring and Ju-on series face off.
Cast: Mizuki Yamamoto, Tina Tamashiro, Runa Endo, Elly Nanami
Member Reviews
An interesting movie with great homage to both series. Although completely ruined by the overly long padded runtime from hand wringing, forlorn glances, silly over the top drama that takes itself too seriously. It was hard to stay awake waiting for the good parts
What in the actual fuck did i just watch? I went in thinking i was going to be watching the scarriest MMA fight of the century but i ended up watching a hilarious fight over who gets the joint medicine for those rusty rattlers. Nowhere does it say this is a comedy.
Really fun homage to both legendary series. If you're a fan, you'll likely love this!
Average fare modern Ring movie that really didn't benefit from the Grudge cameos, but was was okay enough to watch with some friends. The paranormal investigator with his curse-cutting hand action, along with his little psychic side-kick reminded me of a Spirit Hunter or Phoenix Wright series duo