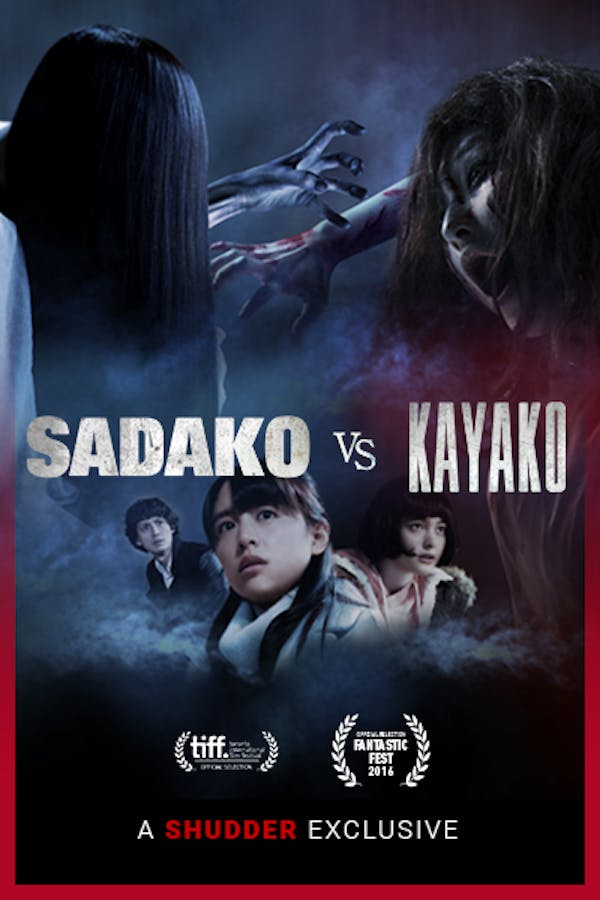 Sadako vs. Kayako
Directed by Koji Shiraishi
After viewing a legendary cursed videotape, Natsumi discovers she has only two days before she will be killed by the demonic entity known as Sadako. The only way to break the curse: pitting the demon Sadako against Kayako, an accursed spirit possessing a haunted house where everyone who enters disappears. SADAKO VS. KAYAKO brings the characters from RINGU and JU-ON: THE GRUDGE back to the big screen in a wildly fun, tongue-in-cheek thrill ride that finally answers the question: whose curse is stronger?
The vengeful spirits of the Ring and Ju-on series face off.
Cast: Mizuki Yamamoto, Tina Tamashiro, Runa Endo, Elly Nanami
Member Reviews
I'm not going to sit here and tell you this is a "good movie" but what can I say, I enjoyed myself immensely.
Like most VS movies you have to wait until the last 10 minutes for a (pretty lame) 5 minute fight. But try enjoy that hour + of every other character being either completely useless or a total asshole. It makes it pretty sweet when they finally die.
If you like any versus movie ever made you'll like this one it's what you expect to see from these franchises
I was expecting them to fight... not only during the last 5 minutes of the movie only. Very disappointing.
Funny and entertaining. It almost comes off as a spoof of the 2 movies its referencing.