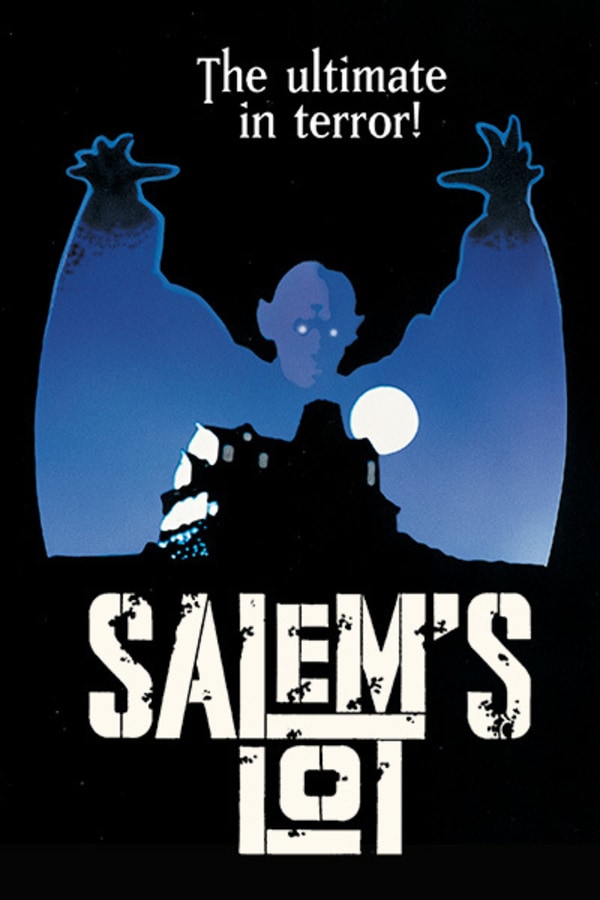 Salem's Lot
Directed by Tobe Hooper
Driven by inner forces even he cannot understand, novelist Ben Mears (David Soul) returns to his hometown to write about a mysterious mansion that has intrigued him since childhood. But he discovers a horrifying secret: The community is slowly becoming a village of vampires.
When vampires invade a small New England resort, one man must face his worst fears to stop the blood-sucking creatures' plan to take over the innocent town of Salem's Lot.
Cast: David Soul, James Mason, Bonnie Bedelia
Member Reviews
An absolute classic vampire movie! Considering this was a 'made for TV' movie, it's pretty damn creepy!
I asked Alice Cooper what his favorite horror film was. The answer was Salem's Lot. Nuff said.
My all time favourite vampire film of this time period. I love that Barlow the head vampire is modeled after Graf Orlock from the 1920s film Nosferatu. Scariest vampire ever!
always love getting wrapped up in this one