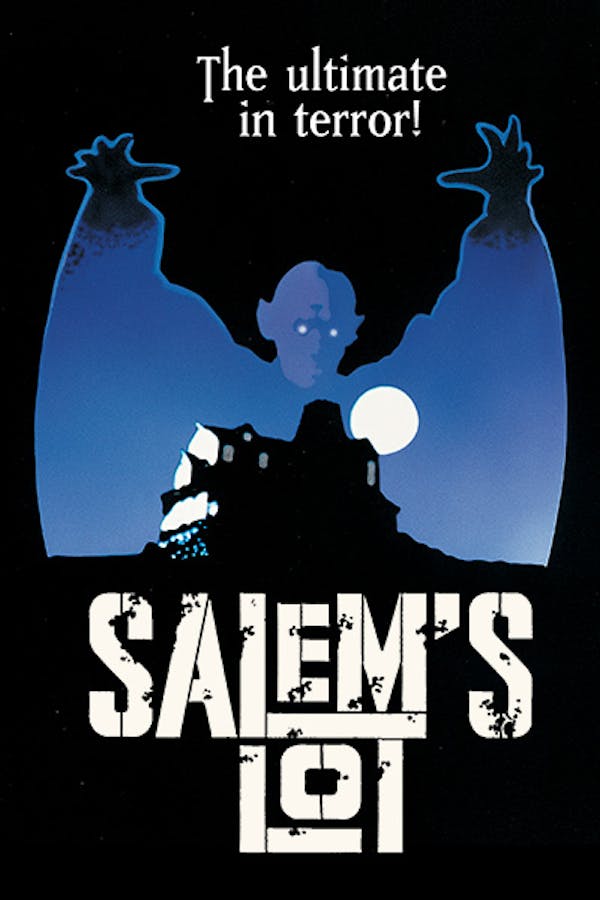 Salem's Lot
Directed by Tobe Hooper
Driven by inner forces even he cannot understand, novelist Ben Mears (David Soul) returns to his hometown to write about a mysterious mansion that has intrigued him since childhood. But he discovers a horrifying secret: The community is slowly becoming a village of vampires.
When vampires invade a small New England resort, one man must face his worst fears to stop the blood-sucking creatures' plan to take over the innocent town of Salem's Lot.
Cast: David Soul, James Mason, Bonnie Bedelia
Member Reviews
This movie was hyped up so much that I expected to at least be entertained. Alas! It was no to be so. I enjoy Stephen King books very much, but it is rare that movie adaptations of his stories live up to their origin. There are a few exceptions, such as "The Shawshank Redemption" that captures his voice and his ability to master the magic of storytelling. This one, however, fails on every level possible. Trite, bording, boring, and boring. And this is coming from someone who loves slow suspense movies. I was so disappointed. :(
Read the book twice over the years, but had never seen the film. Excellent adaptation. There are quite a few similarities between the set design in the Marston house and the Hewitt house in Texas Chainsaw Massacre. Thanks Tobe Hooper.
I saw this when it came on rv. M Kuss loved it I stop jumped a few times after all these years. Don't offer jump at any thing now.
I live in the same state as Stephen King I don't think there's a bad horror movie that he could ever write! Why do you think all of Hollywood wants to make his novels in the horror movies I hate to say if anybody gives this less than 5 skulls you don't have one including a brain.