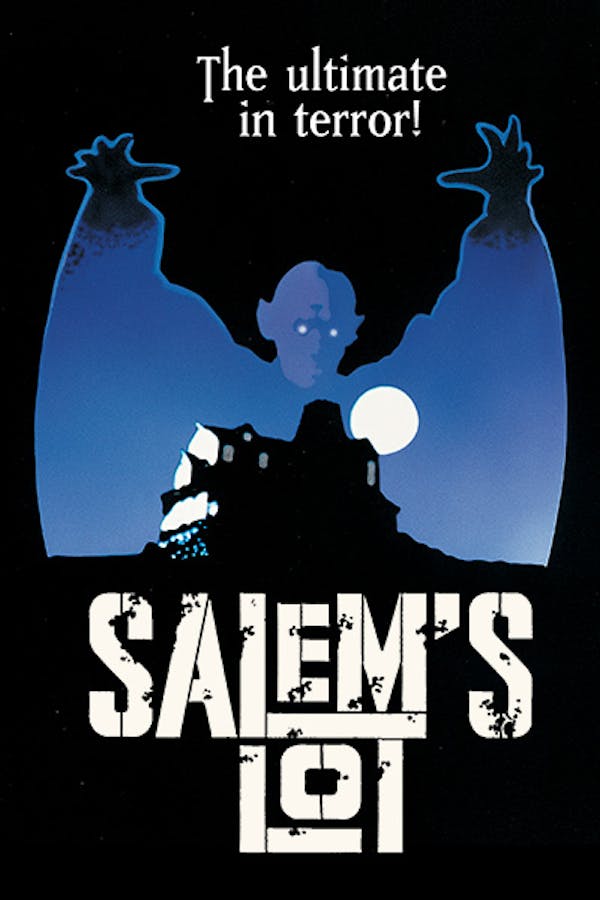 Salem's Lot
Directed by Tobe Hooper
Driven by inner forces even he cannot understand, novelist Ben Mears (David Soul) returns to his hometown to write about a mysterious mansion that has intrigued him since childhood. But he discovers a horrifying secret: The community is slowly becoming a village of vampires.
When vampires invade a small New England resort, one man must face his worst fears to stop the blood-sucking creatures' plan to take over the innocent town of Salem's Lot.
Cast: David Soul, James Mason, Bonnie Bedelia
Member Reviews
It's a fantastic ride if you can forgive it for being dated. It's long, but it holds interest (just pretend it's a 3-part series and put the breaks wherever it's convenient). Skip it if you're mostly interested in action or realistic gore, because this a burger with cheese.
Spooky and moves fast considering the length of this movie.
One of my all-time faves, though I REALLY wish the edited down movie version weren't so hard to find these days. It trims a bit of the fat from the miniseries, though it does lack the lovely prologue and epilogue bookends
I don't mind a slow burn, but this was dreadfully boring. It has a few good scenes, but mostly it just drags on and on. I know I'm in the minority on this one, but just couldn't get into it at all.
What can I say? It's a classic and well worth watching but damn is it kinda slow by modern standards.