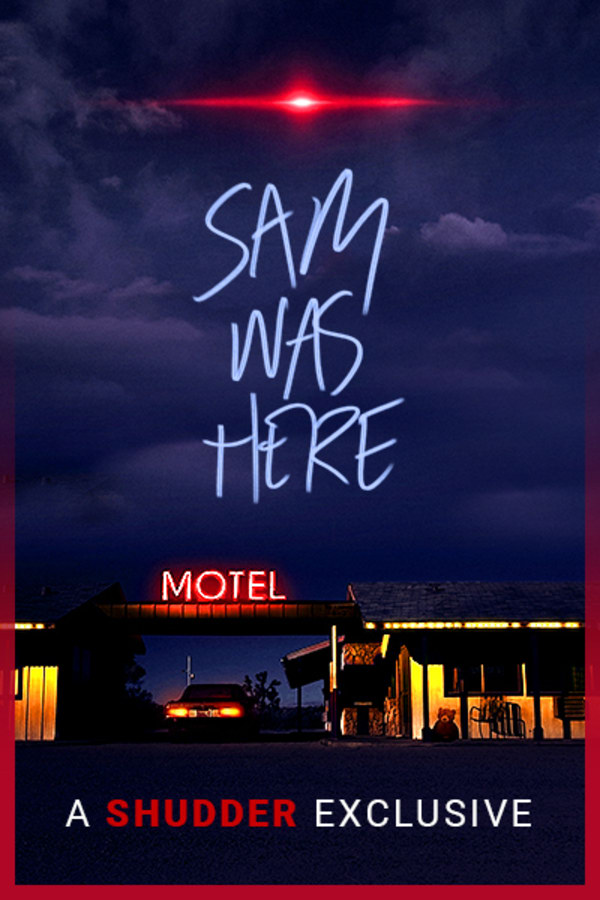 Sam Was Here
Directed by Christophe Deroo
Sam's having a bad trip home. There's nobody at any rest stops, and his wife won't take his calls. When his car breaks down, Sam steps out and sees a strange red light in the sky. Things quickly go from bad to worse when masked maniacs soon start hunting him, insisting that he's a killer who's been menacing locals. As Sam struggles to repel his attackers, he must unravel the mystery of what's happening to him before it's too late. Like an episode of "Black Mirror" if it was directed by the spawn of David Lynch and Rob Zombie, SAM WAS HERE traps viewers inside a gruesome waking nightmare from which there is no escape. A SHUDDER EXCLUSIVE
A traveler is hunted by locals after his car breaks down in a mysterious area.
Cast: Rusty Joiner, Sigrid La Chapelle, Rhoda Pell
Member Reviews
Either you will love this movie or hate it. I loved it! Very atmospheric and suspenseful, left a lot to imagination. Great score!
Easy to follow, atleast I'm pretty sure I got it. Everything coulda been done better but cool concept. They frame people they target. That makes everyone hate them, once achieved they can do as they wish to the targets.
This kind of thing has been done to death now. There are some great films in the 'what the hell is going on' horror sub genre, but this is not one of them. Predictable and dull.
What? I'm confused. I fell asleep and rewound several times but still....
I have never been more confused and subsequently frustrated in my whole goddamn life. This was always gonna be one of those off the wall, spacey, big picture films, which is chill, i was here for that. Spent the entire first hour trying to guess what plane we were on, whether its gonna be aliens to monitor behaviour, government- just to be dicks, or some extensive psychological film playing with the idea of an individuals behaviour in relation to peoples perception of them. They are all strong premises, but did this film come to fruition, no no, no siree, this film was for naught. Absolute tripe, im not having the argument of 'art for art sake' this adds nor detracts nothing to my life has just made me tired