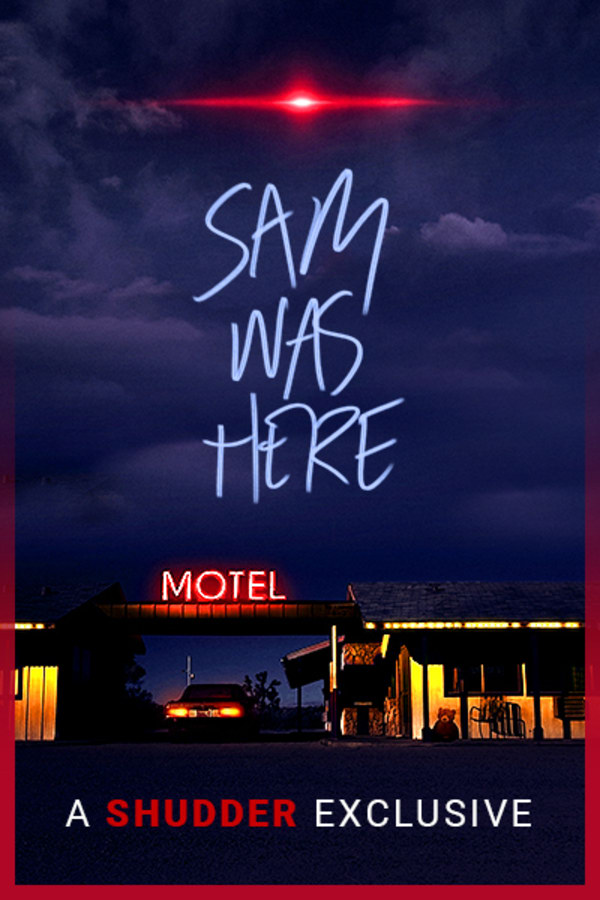 Sam Was Here
Directed by Christophe Deroo
Sam's having a bad trip home. There's nobody at any rest stops, and his wife won't take his calls. When his car breaks down, Sam steps out and sees a strange red light in the sky. Things quickly go from bad to worse when masked maniacs soon start hunting him, insisting that he's a killer who's been menacing locals. As Sam struggles to repel his attackers, he must unravel the mystery of what's happening to him before it's too late. Like an episode of "Black Mirror" if it was directed by the spawn of David Lynch and Rob Zombie, SAM WAS HERE traps viewers inside a gruesome waking nightmare from which there is no escape. A SHUDDER EXCLUSIVE
A traveler is hunted by locals after his car breaks down in a mysterious area.
Cast: Rusty Joiner, Sigrid La Chapelle, Rhoda Pell
Member Reviews
Spotted several Silent Hill (games not the movies) references throughout the film. Giving it a second look at some point to see if I missed anything. Not positive on those things being purposeful, but I enjoyed the film. Worth at least one watch if you enjoy desert locations and enjoyed the Silent Hill games because parallels can definitely be drawn between the two.
I get this is a psycho-thriller; there were no real definition. It was an ok film...
I really enjoyed this film. The story had my full attention. It's a thinker so it won't be for everyone.
This enigmatic flick is exactly why I miss the IMDb boards. Weird but fun, the movie's simply creepy...even though it's a bit slow and stubbornly unresolved in general. Still, the thing makes you think.
The movie plays out a bit like a bad dream. Points for the surreal moments later in the film, but would benefit from either being a more direct narrative or going all in, à la Panos Cosmatos or maybe David Lynch.